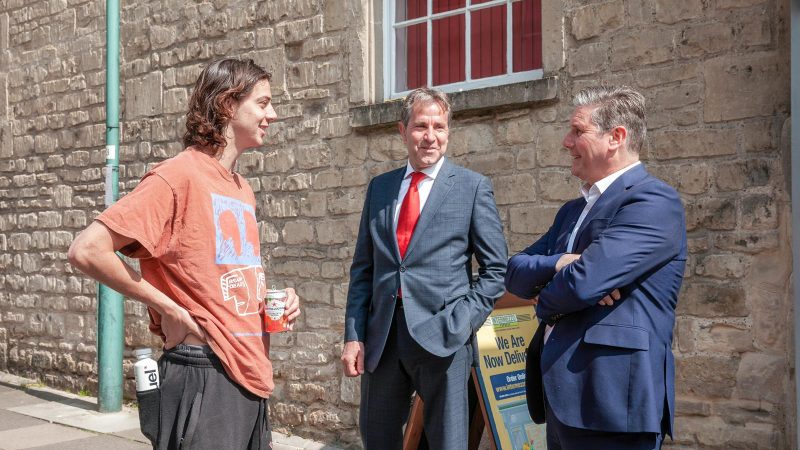 When I ran to be the first Labour metro mayor of the West of England region, reforming the way we train up people with new skills and backing good-quality union jobs were key drivers for me. Fast forward two years, and I've already taken firm steps to do just this as a "jobs first mayor". But with a reforming Labour government, I could do so much more.
As we all know, over many years, government's role in employment support has become narrower and narrower, with an ever more explicit focus on those receiving welfare and those furthest from the labour market. At the same time, it has become much more punishment focused.
Yet today, unemployment is low – currently 3.9% – even after Liz Truss crashed the economy. Real-terms pay has reduced dramatically, with average pay 'rises' of 5.8% wiped out by sky-high inflation above 10%. Workers are really feeling the cost-of-living crisis. There are around 700,000 fewer people in the workforce today compared to pre-pandemic, and we are feeling the effects of Brexit.
Devolution can enable a more joined-up approach on jobs
The biggest challenges West of England businesses and trade unions tell me they face are finding workers, and if they do, then finding people with suitable skills. That is why it is time for a more joined-up and active approach to employment through devolution to boost local economies.
I want to run a West of England employment service. As well as those seeking work, the service would help those in work by cooperating closely with trade unions to promote job-focused skills training and good employment standards.
It would build on the changes I am already implementing in the West of England mayoral combined authority. When I beat the Tories to win the West of England off them, I inherited a system that was not fit for purpose. Too many people in low-paid jobs and often on casual contracts were simply being ignored by both a Tory-run government and Tory-run mayoral combined authority.
I am changing this with a relentless focus on upskilling those in work, which has seen new courses launched in the last year for electricians, welders and retrofitters. I'm making sure we have the flexibility to react to skills shortages such as the urgent need for more bus drivers and care workers, as well as anticipating demand for green jobs.
I have created the West of England 'good employment charter' – building on the work of Andy Burnham in Manchester and my other mayoral colleagues elsewhere – and boosted employment advice services. But with more devolution I could go so much further.
Labour should be more radical in devolving powers over skills
Now I know the need for devolution, and skills devolution in particular, is something Keir Starmer and the rest of Labour's top team clearly gets. The Brown commission's recommendation to give local leaders power over job centres, part of our broader devolution of skills policy, for example, was very, very welcome.
But we can and should be even more radical on skills as a country, and here Labour can lead the way. The skills requirements of the West of England are different from, say, the West Midlands. It follows that our needs can only be met with a truly radical bottom-up approach. I.e. devolution. Proper devolution.
For a West of England employment service, I would need devolved responsibilities from several departments. I would like to roll the national careers service, currently contracted out by the Department for Education, into an integrated local service and take on the national skills fund.
The Department for Work and Pensions, which seems almost entirely focused on reducing the overall welfare budget as opposed to addressing the needs of local economies or the needs of workers, should give up their Job Centre Plus staff focused on job support such as work coaches and the jobs programmes they run. Mayors should also take on the successors to the billion-pound Kickstart; the Restart and Work and Health programmes.
Some theoretically devolved funds such as the UK Shared Prosperity Fund from the Department for Levelling Up, Housing and Communities and the adult skills programmes from the Department for Education need freeing up from red tape with an end to competitive bidding, restrictive rules and central oversight. With those budgets and new powers, regional mayors could begin to create fundamental change. With genuine devolution, I would have the chance to join up with other local services and adapt and innovate to reflect local needs.
A West of England employment service would be transformative
The great Bristolian and trade unionist Ernest Bevin said on being appointed to the war cabinet: "They say Gladstone was at the Treasury from 1860 to 1930. I'm going to be minister of labour from 1940 to 1990." The idea that government should be active and do everything it can to help people into good secure jobs and help employers find good, skilled people is a Bevinite idea that needs to be rediscovered.
Building a West of England employment service working closely with local employers and trade unions would help my region create and retain the decent jobs of tomorrow.
More from LabourList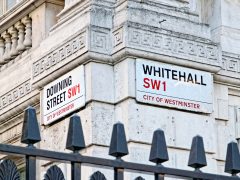 Comment
New governments need to make a splash, to make changes, to make their mark. The first 100 days…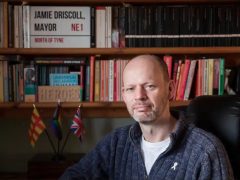 News
The Labour mayor for the North of Tyne region Jamie Driscoll has been blocked by the party from…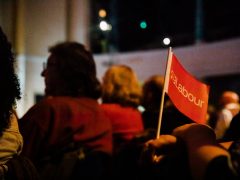 News
Labour Party membership has fallen by almost 170,000 since 2018 and by approximately 19,000 since last summer, despite…