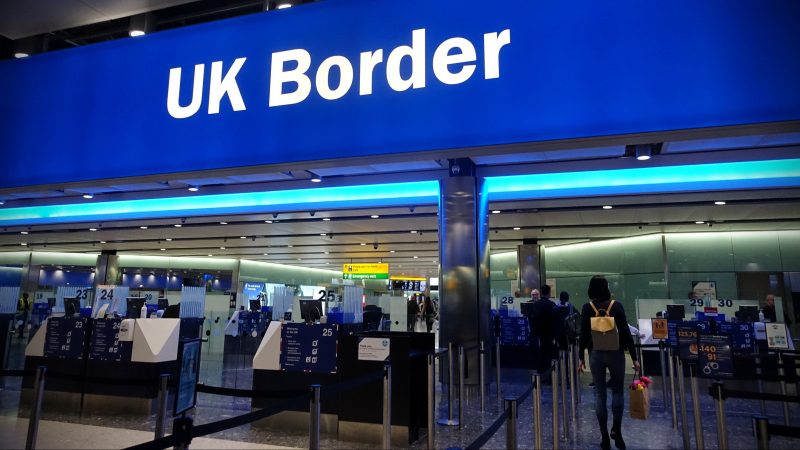 As net migration hits a new record high, passions in Westminster could reach fever pitch. If we are to make best sense of what to do, we need to be clear about the facts and options. It is clear that none of this is easy reading for the Conservative government. Likewise, this is the biggest opportunity in over a decade for Labour to win public confidence and for the right reasons – and crucial timing as we get ever closer to the next general election.
Net migration hit a new all-time high in 2022
First the facts about figures. The Official for National Statistics (ONS) has revealed that net migration is higher than ever. For the first time, total long-term immigration reached one million, estimated at 1.2 million for 2022. Net migration for 2022 was a new all-time high of 606,000.
Nearly 80% of total immigration is from non-EU citizens. EU citizens account for only about 10% and British nationals the rest. A large portion of non-EU migration is the 114,000 Ukrainian nationals expected to be in the UK for a year or more, as not all are expected to stay.
Work visas accounted for the second biggest share of total non-EU migration at 25%. At 235,000, it is close to double the estimate of 137,000 in 2021. The ONS found the main reason was a big pick-up in skilled work visas, including for those in health and social care. Overseas students made up the largest share of non-EU visas at nearly two in five of long-term immigration overall.
The Tories have shredded their credibility on immigration
Those are the facts about the latest net migration statistics. So, what are the options? The government's approach is to go after the dependents of some students. Specifically, the government has said it will ban mostly postgraduate taught students – often on a master's programme – from bringing a spouse or other dependents with them. Of course, most overseas students aren't married or require spousal visas to study in the UK. This measure will likely make little difference overall, as noted yesterday by the government's chief immigration adviser. It doesn't take effect until January 2024 after most have started their courses, so won't impact migration statistics until after the next general election.
Conservative complacency and lack of a plan is surprising because this is a potential existential threat to their future electoral hopes. Net migration under Labour reached a high of 273,000 in 2007 and fell to 229,000 by 2009.
The Tories' big election pitch was this would be cut in half to under 100,000. But after 13 years in power, three general election manifestos, getting Brexit "done" and "taking back control" with their points-based system, net migration is now far more than twice its peak under Labour.
The fact is the Conservatives are the party of uncontrolled migration. That includes no control over small boats. The Home Office recorded no such boat arrivals until 2018. They have shot up since the UK left the EU without a returns deal – a key strategic error that was unnecessary for Brexit. It has put lives at risk while criminal gangs profit with no workable plan to pull the plug. The Tories have shredded any credibility on immigration for years to come.
Labour must champion an alternative approach
But there is another approach – and for Labour to champion. First, overseas students should not be included in net migration statistics. The data is clear most leave when their visas expire and many are only here for a year. Yet the way "long-term migration" is counted is including anyone in the UK for 12 or more months. A more accurate measure might be 18 or 24 months or more. Not even Enoch Powell thought students should be counted in migration stats. This would give a realistic view of long-term migration.
Secondly, work visas are up in skilled areas to often fill vacancies where there is a lack of available skills. It's sticking-plaster politics to continually rely on other countries to educate and train the staff that Britain needs, especially in health and social care. There is huge value in overseas workers bringing skills, insight and experience to benefit the UK. I know first-hand. I am a non-EU immigrant and fully support Britain being a country that welcomes new talent. But this cannot be left to make up for the lack of support for people in this country, and we must do more training, such as of doctors, nurses and others – as Keir Starmer, Rachel Reeves, Wes Streeting and others have been at pains to point out.
Thirdly, we can and should make it easier for businesses to invest and drive our future growth. Too often, work visas are costly, bureaucratic and time consuming. We could learn from others – for example, from across the Irish Sea – about greater flexibility for shorter periods that supports the economy with greater controls.
Fourthly, we need to overhaul the asylum and refugee system. The backlog is too high, decisions take too long and there is a lack of both grip and direction. Britain can provide greater compassion – and competence – that will provide swifter support and refuge to those who need it while improving border security. A key part of this must be a new returns policy with the EU.
Now is the time for Labour to take a lead on this issue
The British public can't trust the Conservatives. We must ensure voters can trust Labour to deliver where the government has so clearly failed. Success is essential to our winning the next general election.
But I emphasise the importance of what I call "the trust factor". This is ground where Labour can win keeping true to our values. We are a fair country. The public deserves a fair system that is competent and compassionate and it's something I've set out in my Jenny Jeger Prize-winning pamphlet.
As a former shadow immigration minister I've supported, I know Keir Starmer understands the challenges and how to deliver real, meaningful change. But we all have our part to play in making our vision into transformative policy. There has never been a better time for Labour to lead on immigration. Our country has never needed a Labour government more.
More from LabourList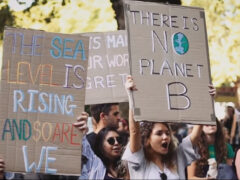 Comment
If the past two years have taught us anything, it is that there is still a lot of…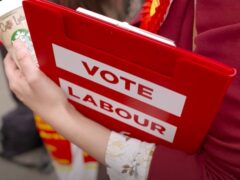 News
Aspiring Labour MPs can now apply for selection in all remaining seats without prospective parliamentary candidates, with the…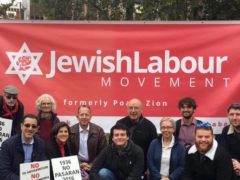 News
An academic and former Labour councillor who called for someone to "blow up" a one-day conference planned by…