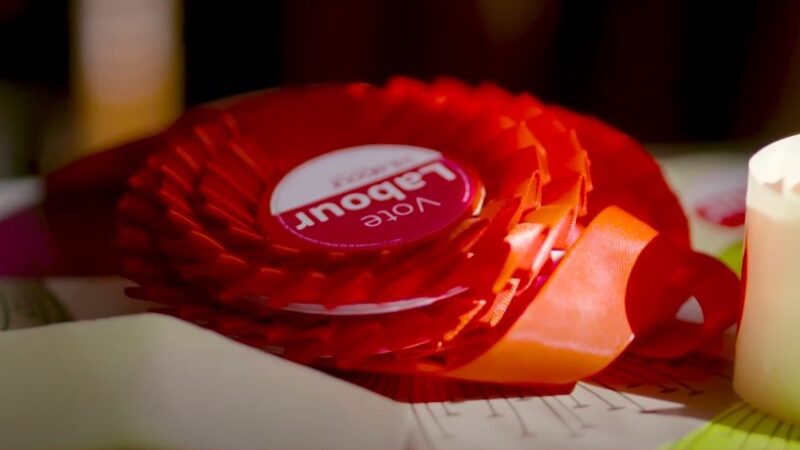 "Workington man" hit the headlines as the archetypal swing voter in the 2019 election, and Labour hopes to win him over alongside so-called "Stevenage woman" at the next general election.
But anger is growing among Workington men and women in the local Labour party that despite their town's totemic electoral significance, many of them will be denied a vote on Workington's next parliamentary candidate.
Proposed boundary changes would see several wards from the current Workington constituency combined with a larger proportion of Copeland constituency to create the new Whitehaven and Workington seat.
It is understood the ongoing selection contest is being handled on current Copeland boundaries rather than the new seat's boundaries, however – leaving Workington members disenfranchised. They fear not getting a vote in the new Penrith and Solway seat too, which is expected to include other current Workington wards.
LabourList understands two Workington ward representatives were allowed to sit on the Copeland shortlisting panel on Monday night, which has been seen as a bid to soothe the backlash. Tomorrow's MPs reported on Tuesday that four individuals made the list.
But one candidate, Gillian Troughton, withdrew from the race on Tuesday evening following shortlisting, describing the selection process as "frustrating and ultimately disenfranchising" and citing the decision to run the process on the current Copeland boundaries and the overall selection timetable, among other issues.
Troughton, a former parliamentary candidate for Copeland, wrote in an email to members: "For me, it is hard to feel the process has been run in a way that allows candidates time to make their case fairly to you and it is unsurprising to hear that some members feel the process is skewed to benefit certain candidates."
Tensions were already high locally, with 11 members of the Copeland Constituency Labour Party (CLP) executive resigning last month at the exclusion of councillor Joseph Ghayouba from the longlist, which they claimed showed "shameless disregard for democracy".
Concerns were also reportedly raised at Labour's national executive committee (NEC) meeting last month over Workington – and frustration locally shows few signs of subsiding.
Workington man 'cannot be taken for granted'
Locals are "really angry", according to Michael Asbridge – the town's CLP secretary and trade union liaison organisation (TULO) officer. He said more than 170 members could be denied a vote. The Workington CLP executive had formally complained to the NEC and requested the selection process be suspended ahead of the NEC meet.
Meanwhile Barbara Cannon, a councillor for St Michael's ward, one of the Workington wards included in the proposed Whitehaven and Workington seat, has written to Labour's general secretary David Evans warning of "dismay" within the local party.
"In the 2019 election, 'Workington man' became the demographic that the Conservatives targeted in the 'Red Wall' constituencies. To disregard this now is, in my opinion, a strategic mistake," she wrote.
Karl Connor, one of the Copeland CLP officers who resigned, told LabourList: "'Workington man'…hasn't really changed at all. He's very much open to be persuaded to vote Labour, but his support is not a given and cannot be taken for granted."
He added: "The seat, on either old or new boundaries, is going to be a key target if Labour wants a parliamentary majority.
"You'd expect the leaders' office to want us galvanised to pull together and try and win it, yet by meddling and denying locals a fair contest, Labour has managed to alienate and anger members in Copeland and Workington, from both the left and right of the party."
'Unfortunate' outcome as selection coincides with boundary changes
Attendees at the recent NEC meeting reportedly noted that while the Workington exclusion was "unfortunate", "the process was already under way so could not be changed," according to NEC member Luke Akehurst's blog.  Another NEC member, Ann Black, said members were "promised an explanation".
While some activists have speculated about potential political motives for excluding Workington, it could be argued that contentious decisions were always likely for some selections unfolding just as boundary changes loom, and that swifter selections hand candidates more time on the ground.
The Boundary Commission is due to formally submit final boundary recommendations at the end of June.
One senior Labour insider also disputed the idea "Workington man" should be conflated with party members, and downplayed the significance of the issue.
"Labour members are unlikely to be the 'Workington Men', the voter group, we need to win the next election. We need candidates with experience and judgement who help us win, not ones popular with local Labour cliques."
Target voter "Workington man" was identified by the centre-right think tank Onward as aged around 45, white, Brexit-voting, living in the north or Midlands and thinking the country is "moving further away from his views both economically and culturally".
Workington fell to the Tories in 2019 – only the second time since 1918 that Labour has not held the seat. Copeland was also gained by the Tories in a by-election in 2017, having been held by Labour since its creation in 1983.
Labour will be hoping to regain ground in the region, building on a strong performance in the local elections last year, when the party won two-thirds of the seats on the newly-formed Cumberland council – the local authority that covers both Workington and Copeland.
The Labour Party has been contacted for comment.
More from LabourList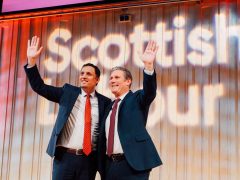 Daily email
Rutherglen: Will Labour win – and would it really signal Scottish revival? Starmer is hitting the campaign trail…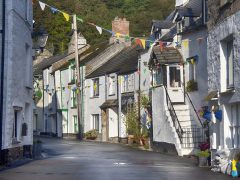 Comment
Labour has promised a 'Take Back Control Bill' in the first King's Speech. Aimed at England, it must…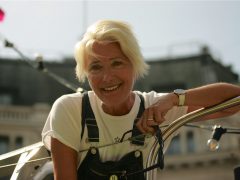 News
Almost 100 climate activists, experts and campaigners from around the world have written to Labour leader Keir Starmer,…