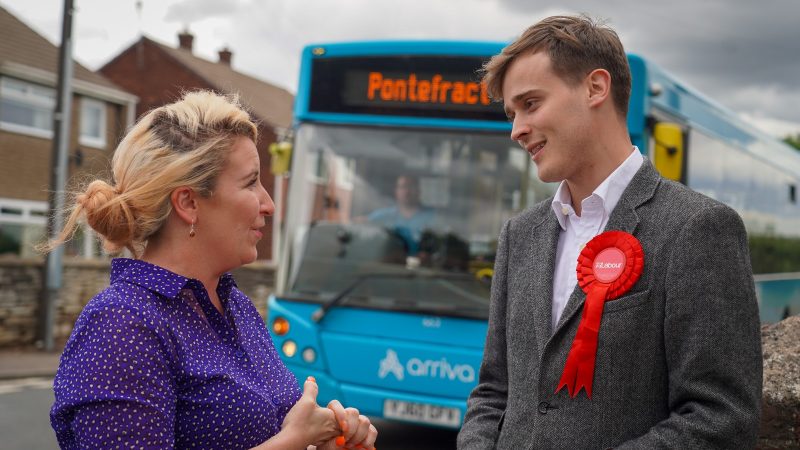 The Labour Party candidate Keir Mather has won a record victory over the Conservatives in the Selby and Ainsty by-election, in the highest majority the party has ever overturned in by-election history.
It marks the first time Labour has ever won the seat, with a majority of 4,161 on a 41.9% turnout. One party source said that if Labour won seats requiring a similar swing at a general election, it would win more seats than in 1997.
In Mather's victory speech, he said he had seen so much "hardship" in the constituency during his campaign, with voters highlighting the cost-of-living squeeze, and pledged to ensure change. "In a year's time I believe we will be on the precipice of a Labour government….Today we have made history."
Keir Starmer, leader of the Labour Party, said: "This is a historic result that shows that people are looking at Labour and seeing a changed party that is focused entirely on the priorities of working people with an ambitious, practical plan to deliver.
"Keir Mather will be a fantastic MP who will deliver the fresh start Selby and Ainsty deserves.
"It is clear just how powerful the demand for change is. Voters put their trust in us — many for the first time. After 13 years of Tory chaos, only Labour can give the country its hope, its optimism and its future back."
It is the privilege of my life to be elected as the Labour MP for Selby and Ainsty.

Together we have made history and delivered a fresh start for our community.

Now, it is time for a fresh start for Britain. pic.twitter.com/WvCzxChT0P

— Keir Mather (@Mather_Keir) July 21, 2023
Mather currently works as a senior public affairs adviser for the Confederation of British Industry and was formerly a parliamentary researcher for Wes Streeting from 2019 to 2020. He will become Britain's youngest MP.
He faced immediate criticism from Tory MP Johnny Mercer on Sky News after the result, who attacked "identikit" politicians and compared him to a character from "the Inbetweeners" sitcom about a group of teenage boys given his age.
Mercer said new MPs were good but "this guy's been at Oxford University longer than he's been at a job", and residents needed someone who "know what life is like" living, working and raising a familiy locally.
One Labour councillor, Adrian Hughes, tweeted calling the "highly personal" attack an "utter disgrace".
Baroness Jenny Chapman also told Sky News Mercer's comments were "insulting and rude" and highlighted being "gracious in defeat". She said that having a range of ages and experiences in parliament was a "strength".
Good on you, @JennyChapman for calling out ageist comments from a (hopefully soon to be former) Tory MP.

I'm proud @Mather_Keir is a newly elected MP and I'm sure his perspective will be a welcome addition to Parliament. pic.twitter.com/JkcWZHol38

— Gerald Jones MP 🇬🇧🏴󠁧󠁢󠁷󠁬󠁳󠁿🏳️‍🌈 (@GeraldJonesLAB) July 21, 2023
Selby and Ainsty has been represented in parliament by Tory MP Nigel Adams since 2010, who was re-elected for a fourth time in 2019 with a majority of 20,137. The by-election in the seat was triggered after Adams announced his immediate resignation amid a row over Boris Johnson's resignation honours list.
Johnson announced that he would be standing down with immediate effect the day before Adams, after a committee of MPs investigating 'partygate' found that the former Prime Minister had misled parliament and recommended that he should receive a suspension from the Commons long enough to likely result in a by-election.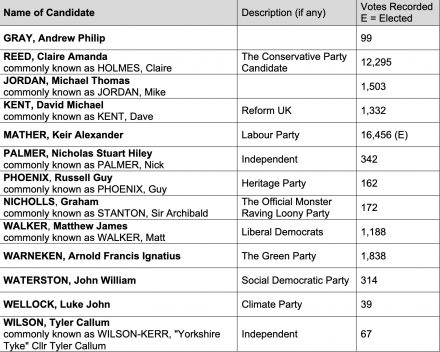 More from LabourList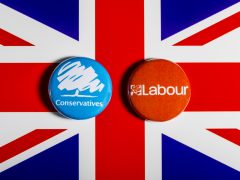 Comment
If you listen to some commentators, you'd think Labour are now destined to be the largest party in…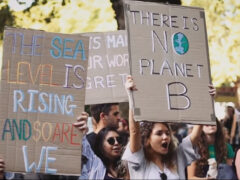 Comment
If the past two years have taught us anything, it is that there is still a lot of…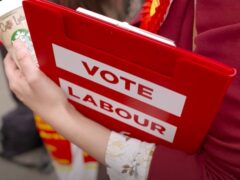 News
Aspiring Labour MPs can now apply for selection in all remaining seats without prospective parliamentary candidates, with the…