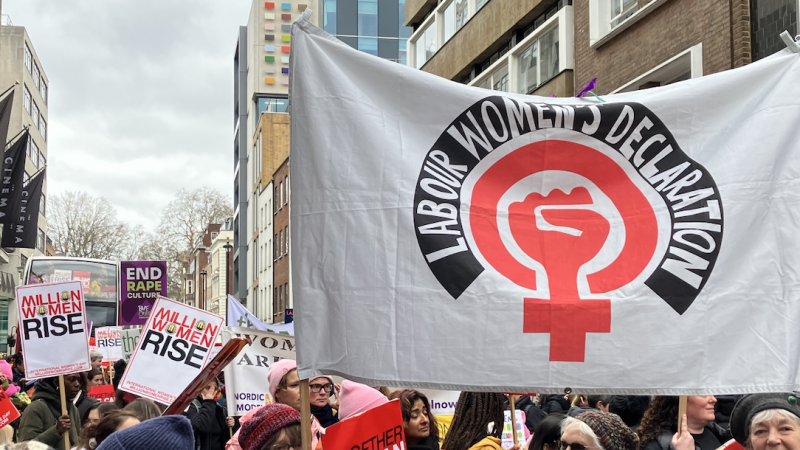 Labour Women's Declaration's Alice Bondi writes in the third of a series of pieces by authors with different perspectives on Labour's new stance on gender recognition…
The Scottish National Party's disastrous Gender Recognition Reform (GRR) Bill, and subsequent 'Isla Bryson' scandal, helped Labour voters understand the problems with self-ID and the mantra 'trans women are women'. However, there remains a culture of 'no debate' in parts of our party.
Constructive meetings have been held between Labour Women's Declaration Working Group, of which I'm a member, and shadow front bench politicians, including Keir Starmer and Anneliese Dodds. LWD Scotland's positive meeting with Anas Sarwar and Jackie Baillie concluded with agreement to continue dialogue.
However, LWD Cymru and other Welsh groups report encountering resistance to dialogue from their Labour government.  Many Labour councils have replaced sex with gender in policies; some metropolitan mayors refuse to engage.  And despite some Labour MPs having attended our cross-party briefings, key issues are yet to be tackled by some of the shadow frontbench.
The suppression of women's voices hinders effective policy development, and the NEC Business Board's rejection of our conference stand application will further encourage the silencers at local level. Nonetheless, our arguments and evidence, and the courage of our thousands of signatories and supporters across the UK, are finally resulting in progress.
Labour can't wait till it's in government to fine-tune policy
We share Labour Together policy fellow Ellie Cumbo's welcome of Labour's policy shift in her LabourList piece earlier this week, and many of her observations about the current direction of travel. However, we don't agree that Labour can wait until it's in government to fine-tune details of the gender recognition process.
Lack of detailed analysis now could unravel under questioning – like the suggestion, thankfully abandoned, that 99.9% of women don't have penises.
It is sad to read Labour for Trans Rights (LTR) co-chair Alex Charilaou, who has also written as part of LabourList's series this week, describe a feeling of being beleaguered, despite the extraordinary success of the transgender ideology lobby in persuading businesses and public bodies to adopt their policies and approach. Such feelings may result from inaccurate but widespread fear-mongering that trans rights are being taken away, although there is no evidence of such removal.
Labour's Equality Act's broadly-drawn protected characteristic of 'gender reassignment' protects people who have undergone or are considering transition. We disagree that the GRR Bill process addressed the serious concerns expressed, repeatedly, by experts and individuals.
In relation to the many other comments in Alex's article, including implying gender critical views are equivalent to racism, there is not room here to rebut them all. We are ready to discuss them in person.
Labour Campaign for Trans Rights' successful demand in 2019 that candidates for leader and deputy sign a pledge for members like us to be expelled and describing Woman's Place UK and LGB Alliance as hate organisations (only Keir Starmer and Richard Burgon refused to sign), spurred our #ExpelMe rally videoed here. But that era of 'no debate' must surely now be over.
Labour's 'pivot' is a good start, but there's still a way to go
In our website blog on Labour's policy shift, we welcomed the rejection of self-ID; reference to biological sex; distinction between sex and gender; indication of support for legal definition of sex in the Equality Act, (also vital for same-sex attracted people); Wes Streeting's change of views on realising women he respects were furious, afraid, and deserved a hearing; and the reference to the need to consider sex offences in granting GRCs.
We questioned opposition to the spousal exit clause – it is not a veto but a process ensuring rights for spouse and children; the lack of mention of the needs of detransitioners; nothing about the problematic Section 22 of GRA; Keir's reference to 'safe', rather than single-sex, spaces, (needed by all, not just 'vulnerable', women); a lack of rationale for single doctor; no qualification criteria for doctors providing diagnosis, despite an environment of barely-regulated private operators; and the unevidenced claim in Anneliese's Guardian article that the 'GRC process is intrusive, outdated and humiliating'.

Labour needs to stop women being bullied for backing party policy
The party needs to tackle the horrible bullying of women, including MPs and councillors, for advocating changes which are now party policy, and the unintended consequences of Labour's positions on hate crime legislation and proposed Conversion Practices Ban Bill.
It must be ready to re-evaluate current gender policies in schools following Hilary Cass's interim report, and to respond appropriately to upcoming landmark court cases. The Stonewall lobby's policy capture of so many public and government bodies, including some parts of the NHS, schools and police forces, will remain a challenge which Labour needs to prepare for in advance.
The party has shifted towards our Declaration, Anneliese Dodds has rightly 'followed the evidence', and polling of Labour voters of all ages now shows majority agreement with the party's new positions. Open conversations are now essential. The silencing of women – including lesbians – must end so we can work together for the Labour victory which we all agree is desperately needed.
The manifesto for the General Election must be robust in its commitments to improve women's lives, and absolutely clear on the difference between sex and gender, and how that informs our policies in every portfolio.
Rejection of our conference stand application was an inexplicable and contradictory step backwards. But we are resolutely looking forward. For the first time, LWD is promoting a slate of two candidates for election to National Women's Committee at Women's Conference on 7th October.
We welcome the party's listing of our two fringe meetings in the conference guide. The Monday fringe "How can Labour champion freedom for women and girls?" will see Jess Phillips, Diana Johnson, Karen Ingala Smith speaking, as well as a speaker from Afghanistan.
The Sunday fringe, chaired by journalist Sonia Sodha, is on "Disagreeing well: Finding ways forward on sex and gender in law and policy", and will hear from speakers reflecting on how to move conversations forward – the topic at the heart of this article.
READ MORE:
More from LabourList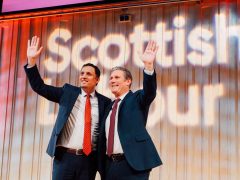 Daily email
Rutherglen: Will Labour win – and would it really signal Scottish revival? Starmer is hitting the campaign trail…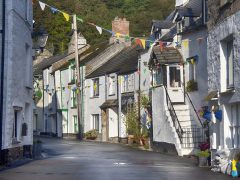 Comment
Labour has promised a 'Take Back Control Bill' in the first King's Speech. Aimed at England, it must…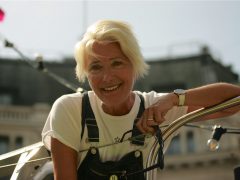 News
Almost 100 climate activists, experts and campaigners from around the world have written to Labour leader Keir Starmer,…