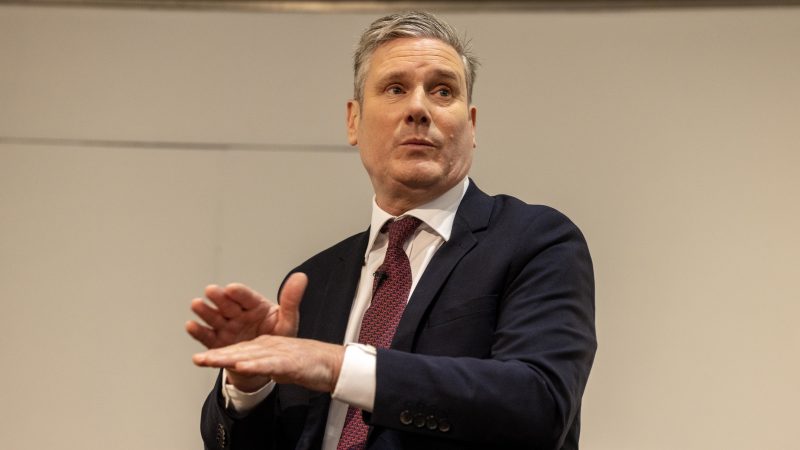 Hamas' attacks on Israel on October 7 were brutal and unprecedented. Deliberately targeting civilians, 1,400 people were murdered: young people enjoying a rave, Holocaust survivors and pregnant women among them.
At a kibbutz I had visited with Labour parliamentarians and candidates just last month, babies were massacred and mutilated.
Hamas terrorists also seized 203 Israeli hostages, including women, children and people with disabilities.
The terror attacks represent the deadliest day for the Jewish people since the Holocaust and, by proportion of population, the worst terrorist attack of the 21st century.
For this pogrom to have occurred in Israel – a state founded in the wake of the Shoah as a safe haven for the Jewish people – is devastating not just for Israelis but for Jews in Britain and around the world.
It is right Labour stands with Israel
It is entirely right that, as Keir Starmer and David Lammy have made clear, Labour stands with Israel and the Jewish people – and against Hamas – at this terrible time of tragedy and pain.
Hamas is neither an army of freedom fighters nor representative of the Palestinian people. It is an antisemitic terrorist organisation which seeks to destroy Israel and, in its own words, "attack every Jew on planet Earth".
Hamas' ideology and goals are antithetical to peace. Its response to the Oslo peace process was to unleash a wave of terror attacks on Israel. It's no surprise, therefore, that alongside its paymasters in Tehran, Hamas is desperate to derail the Abraham Accords process and the normalisation talks between Israel and Saudi Arabia.
As Keir has rightly argued, we cannot let Hamas succeed in these goals, nor in its desire to scupper the prospects of a two-state solution.
Hamas is the greatest threat to the Palestinian people
Hamas is the greatest threat to the Palestinian people. It chooses to use them as human shields, hiding behind innocent Gazans, and using their homes, schools and hospitals as sites for rocket launches and other terrorist infrastructure.
It is sickening that Hamas has boasted that, as it planned its assault, it sought to fool Israel into thinking it was interested in economic measures to address the plight of the people of Gaza.
After Israel unilaterally withdrew from Gaza in 2005, the Palestinian people have not been able to enjoy the peace and security they deserve. Instead, Hamas staged a bloody coup, established a ruthless regime and committed widespread human rights abuses, and sought to use Gaza as nothing more than a launchpad for indiscriminate rocket and terror attacks on Israel.
Israeli governments have attempted to offer an alternative way forward – such as the "new vision" for relations with Gaza outlined by then foreign minister Yair Lapid in 2021 – but Hamas has rebuffed them. Instead, despite the dire humanitarian situation in Gaza, it has invested millions in acquiring weapons and building terror tunnels.
It has done so with the cash, arms and encouragement of the Iranian regime, which is similarly driven by a hate-filled antisemitic worldview. These attacks highlight once again Tehran's threat to regional peace and stability and its deep involvement in terrorism.
Labour solidarity with British Jews is crucial amid rising antisemitism
Sadly, the Iranian regime's lauding of Hamas' butchery has been mimicked on the streets of British cities, where there is abundant evidence of demonstrators glorifying the attacks.
The Community Security Trust has reported a 731% rise in antisemitic incidents, security at Jewish venues has been increased and Jewish schools forced to close. This is nothing short of shameful, and Labour's solidarity with the community at this time is crucial.
It is welcome that Labour continues to support Israel as it seeks to eliminate the huge threat posed by Hamas to its people, targeting the terrorists' military installations and infrastructure.
Israel has made clear it has no desire to reoccupy Gaza; Hamas' removal must be accompanied by the return of Gaza to the rightful authority of the Palestinian Authority.
The international community must pressure Hamas' allies to force it to immediately release without condition the 203 Israeli hostages – including 10 British nationals – it seized.
Israel has a responsibility to minimise casualties
The loss of innocent Palestinian life in Gaza – as in Israel – is tragic. Israel, like any democracy engaged in conflict, has a responsibility to minimise civilian casualties.
As David Lammy has argued, in line with international law, we urgently need to see measures to protect Palestinian civilians and provide humanitarian assistance – including food, water and medicine – and safe routes. President Biden's announcement that he is working with Israel and Egypt to achieve these goals is an important step forward.
At all times, we need to keep the suffering of innocent civilians foremost in our minds and work to alleviate it.
As the Chief Rabbi, suggested yesterday: "In all the pain and frustration of the clamour to wrongly blame Israel for the horrific loss of Palestinian life at the Al-Ahli Hospital in Gaza, let us not lose sight of what is, above all, a most awful human tragedy. Every life is sacred."
Here at home, Labour is right to back the government in its steps to protect the Jewish community, oppose Islamophobia and ensure those who commit hate crimes and express support for proscribed terror groups face the full force of the law.
The party's long-standing commitment to proscribe Tehran's terror army, the Islamic Revolutionary Guard Corps, is also vital.
After the dark years of the previous leadership, Labour's unwavering support for Israel and British Jews – and its unequivocal stand against terror and antisemitism – is hugely reassuring and welcome both to Jewish party members and the community as a whole.
LabourList has also run pieces by Labour MP Zarah Sultana and British Future director Sunder Katwala on the conflict, its implications in the UK and Labour's response.
More from LabourList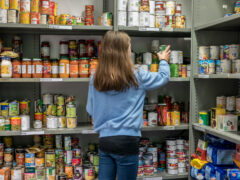 Comment
Next year there will be an election and Labour stands poised to take power. Unlike the late 1990's,…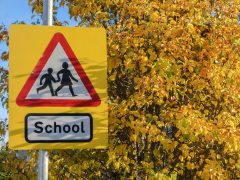 Comment
Unlike 1997, education is not going to be a top tier issue at the next election. That will…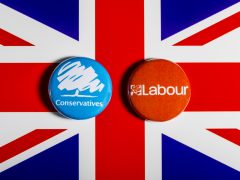 Columnist
If you listen to some commentators, you'd think Labour are now destined to be the largest party in…