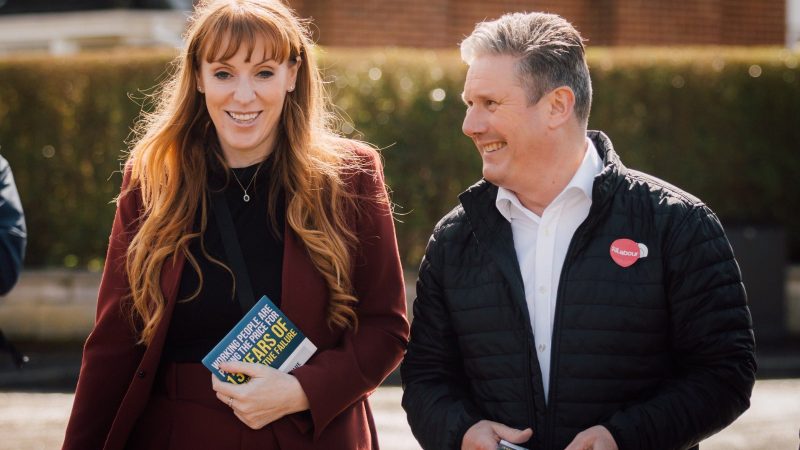 Thirteen weeks ago, another set of by-elections gave a mixed bag of results that some commentators seized on as evidence that the Tories still had a significant chance of winning the next election.
The narrow win in Uxbridge and South Ruislip gave the government not only hope, but gifted them an entirely new strategy based on claiming to stick up for motorists.
But the immediate consequences of this pivot were a 24% swing to Labour in Tamworth and Mid Bedfordshire returning a Labour MP for the very first time. The results were unambiguously terrible for the Conservatives, and demonstrate the lack of wisdom in developing policy based on 500 voters in a by-election held under unusual circumstances. Even more problematically, they also point to several underlying trends which the Tories should be deeply concerned by.
Economic and political trends since 2019 have undermined the Tory vote
Safe Tory seats tend to be either very affluent or heavily Leave voting. Mid Bedfordshire only marginally voted for Brexit (53%) but is fairly affluent.
On the other hand, Tamworth sits in the middle in terms of levels of deprivation. However, it was the 60th most Leave-voting seat in England and Wales, with 66% voting to leave the European Union. It had returned a Labour MP in 1997, 2001 and 2005 but fell to the Tories in 2010. In the following general elections, the Conservative majority swelled from a competitive 6,090 in 2010 to a seemingly unassailable 19,634 in 2019. 
But since 2019, three things have happened. Firstly, the deterioration in the economy. High prices and high mortgage rates have hit a swathe of people who would have felt financially secure only a couple of years ago.
Our research at Labour Together shows that those who are very worried about their household finances are six times more likely to vote Labour than Conservative. Even places where deprivation rates are not particularly high,have suffered as a result of the cost-of-living crisis.
Secondly, the so-called "great realignment" in British politics, is starting to unwind – at least for Labour. Both the 2017 and 2019 elections had seen Labour do far better among Remainers than Leavers. But since 2019, Labour has seen a greater number of Leave voters switch to the party than Remain voters.
Analysis by professor Rob Ford after the last local elections found that the Conservatives did worse in Leave-voting wards than in Remain-voting ones. Some commentators had tried to argue that Tamworth's huge Leave vote would prove an insuperable barrier to a Labour victory. They were proved spectacularly wrong. 
Thirdly, anti-Tory tactical voting has become important. The picture in Mid Bedfordshire was confused because the Liberal Democrats continued to believe that they should be the main challenger to the Conservatives.
But in Tamworth, the combined vote share of the Greens and Liberal Democrats was 3.2%, down from 7.3% in the 2019 general election. Similar falls have occurred in every by-election which was a straight Conservative/Labour contest.
Changes to Labour under Starmer's leadership have also been a factor
But Labour has not simply been the passive recipient of good fortune. The Labour Party needed to be transformed from the party that lost the 2019 general election.
It needed to establish economic and fiscal credibility to be seen as a capable alternative to manage the cost-of-living crisis. It needed to make changes in tone and policy in order for Leave voters to feel comfortable returning to Labour.
It needed to be a party that Liberal Democrat-leaning voters felt they could tactically switch to, something they clearly had not felt about Jeremy Corbyn's party. Under Keir Starmer's leadership, Labour has been able to achieve all of those things.
Labour cannot complacently expect a majority
Of course, swings in by-elections are greater than those in general elections (if the 24% swing in Tamworth were repeated in a general election then the Tories could be left with only 11 seats).
The messaging from senior Tories has highlighted the low turnout in these elections. They have suggested that many Tory voters stayed at home rather than directly switching to Labour.
It is true that voters often stay at home in by-elections to register a protest against an unpopular governing party, but will reluctantly turn out to vote at a general election. It is also true that opinion polls tend to show only around 10% of Conservative 2019 voters switching to Labour, while around a quarter say they don't know who they will vote for.
If most of the 'don't knows' return to the Conservatives, this puts a significant dent in Labour's lead. Meanwhile, a partial economic recovery over the next year may persuade currently undecided voters to stick with the current government.
Labour cannot complacently expect a majority to be handed to it on a plate without fighting for it. But by-elections nearly always have a much lower turnout than general elections.
A series of consistently huge swings in by-elections, repeats the pattern seen before Labour's landslide in 1997. Large numbers of Conservative voters staying at home was also an underappreciated factor in that victory.
These results confirm that Labour can win in all types of seat
In the last set of by-elections, the Uxbridge result provided the Tories with fleeting hope. It should be clear after last night, that (as I argued at the time) Uxbridge was exceptional.
These results confirm that Labour can win in all types of seat – in Brexit-voting towns like Tamworth, in more rural areas with fairly low levels of deprivation like Selby and Ainsty and in relatively affluent places like Mid Bedfordshire.
None of these seats are Labour targets. None of them are necessary for Labour to gain a very solid majority. Even with the lower swing expected in the general election, these results point to Labour being able to win in not only the seats it lost in 2019, but in the bellwether constituencies that Labour failed to capture in 2010, 2015 or 2017, which would return Labour to power.
More from LabourList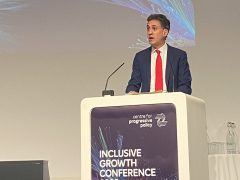 Daily email
With the Tories doubling down on anti-green attacks, Ed Miliband gave Labour's 'green jobs and lower bills' messaging…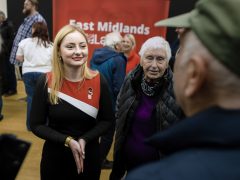 Comment
I was on day four of my honeymoon in Suffolk when I got the call to say Peter…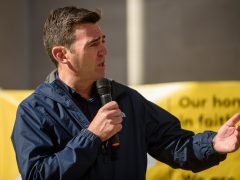 News
Andy Burnham has said "there is an argument for a basic income" and proposed overhauling inheritance tax to…