By Harriet Harman / @harrietharman
Best wishes to all Co-op members and supporters for your conference this weekend. With famine spreading across the Horn of Africa, I know that Aid will be high on your agenda
The Co-op has supported development Aid for decades and played its part in the great campaigns for Drop the Debt and Make Poverty History. When Co-op Chair Gareth Thomas was development minister in the Labour government, Aid was trebled and support given for micro finance, for co-ops and the rights of people at work in the developing world.
At least the Tory/Lib Dem government say they will stick to our pledge of increasing Aid to 0.7% of national income by 2013. It will be to their credit if they do. We must all campaign to make sure that they don't add Aid to their list of broken promises.
But though we support them on the Aid budget, we have a different approach to how we tackle global poverty and promote development.
The Tories are happy for Aid to be paternalistic and philanthropic. Labour's aim is not just for the rich to give to the poor but to tackle the gap between rich and poor. Our development work must drive the battle against inequality – within and between countries.
The Tory/Lib Dem government has a men-only ministerial team in International Development. Labour believes that women must play an equal part. That's why we so strongly support the new UN Women's Agency under former President of Chile, Michelle Bachelet. Women in the developing world want to play their part in tackling poverty, promoting development and solving conflicts. How can a men-only team work alongside women fighting to end female genital mutilation or inspire the confidence of women in Egypt fighting for their rights in the new democracy?
The Tory/Lib Dem government will never take the action needed to ensure that global companies play fair with developing nations. Africa has massive mineral wealth – oil, diamonds, cobalt and the iron which China is hungry for. The extractive industries can ensure a good deal for local people, for the country they operate in and for their own shareholders. But everyone must be able to see that this is the case. Right now the information which would reassure people that these global companies are playing fair is simply not available. We are embarking on a major campaign for more transparency – from extractive companies and from governments of developing countries. "What's mined is yours" is our slogan.
Thanks to the Co-op for being progressive and internationalist. We look forward to working together in the future. I hope that you will all sign up to the Labour Campaign for International Development. And for anyone who worries about the argument that we should be cutting our Aid budget, think of all the lives that are being saved right now in the Horn of Africa. I saw it for myself last week and will never forget it.
You can read my report on my visit to the Horn of Africa here.
More from LabourList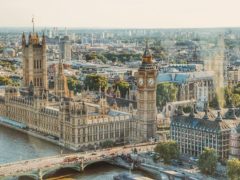 Daily email
"All of a sudden, it's a massive great hurdle once again – and I'm concerned for my immediate…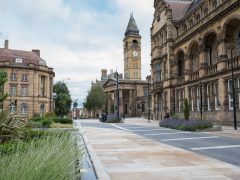 News
Conservative voters in a 'Red Wall' seat that Labour is hoping to win back have voiced their concerns…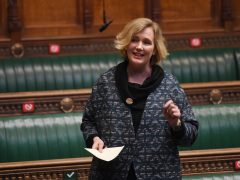 Comment
Parliament is yet again struggling with a toxic mix of privilege and patronage. To change that we want…