Watching PMQs hasn't been much for for Labour supporters recently. If we're completely honest Ed's taken some beatings from Cameron recently – and that's before we even get into last week's PMQs abomination.
The previews of PMQs all focussed on the "open goal" that Ed had been presented with by today's GDP figures. And whilst that was true, let's not forget that Ed hasn't been great at converting open goals recently. I've shared my concerns here time and time again that he lacks the killer instinct to take Cameron down in these high noon encounters.
Today, Ed proved me wrong.
He started with the economy, hammering Cameron on his persistent failure to hit his self imposed targets on growth, unemployment or the deficit. Cameron was arrogant, self-satisfied, complacent, and most of all smug argued Ed. The volley of insults came raining down. Low politics, but high impact. Better. Cameron has been rather good at using lists to try and get out of trouble at PMQs in the past. Today he tried (and failed) and Miliband mocked him for it. "The economy grew last year", the PM desperately retorted, but when a government have managed to achieve "negative growth" twice in the space of a year, that's a pathetic little parp of an answer. Desperate Dave.
Ed's gear change had impressed me, but then he stopped, question splitting, which I hate. Momentum gone, but adrenaline was still high.
A friend texted me during the interval:
"Yikes. Someone's only gone and told him he's leader of the opposition."
How right they were. Ed was finally giving a performance worthy of the title.
Soon he was back at the dispatch box. Health. A tricky topic in PMQs past, but more fertile ground today. Again he used the tactics that had been successful before – waiting lists were up, professionals were against the PMs reforms. And Cameron once opposed "pointless reoaganisation" himself. The house cheered and jeered and waited for the inevitable Cameron zinger.
It never came.
In the face of near unanimous opposition from health professionals, all Cameron could muster was one, solitary, anonymous doctor from – conveniently – Doncaster. You'd think in there was one good argument in favour of the Tory NHS "reforms" then Cameron might have made it.
But he didn't.
He dwelled on Dr ? of Doncaster. The Mystery Medic

A flawed strategy. A losing strategy.
The Labour benches cheered, the Tory benches shuffled. Unusual sensations all round.
Maybe Ed does have some of that killer instinct after all.
More from LabourList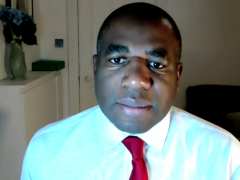 News
David Lammy has called on Boris Johnson to apologise and explain what happened after leaked footage revealed political…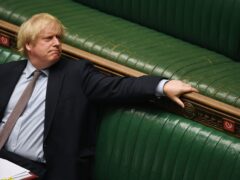 Daily email
Several rule-breaking events stand out in the pandemic. The Barnard Castle eye test, for example, and Matt Hancock's smooch with an aide.…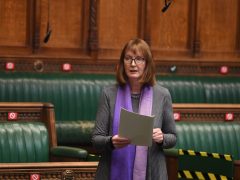 Comment
No sooner have we come to terms with the very difficult – if understandable – news that Margaret…