With the announcements on Monday of Labour's candidates for the Police and Crime Commissioners and with just under 5 months to go until election day, it is a good time to take stock of how Labour could perform. These are important elections for Labour; such high profile public positions could significantly raise the power base for Labour locally, putting the party in a stronger position heading into the next General Election.
First up – Labour is taking these elections seriously. All the candidates were announced at the same time – and with plenty of time to spare. No last minute scrabbling around for people to stand. Instead we have a high profile list of great candidates, including several political heavyweights including Lord Precott, Jane Kennedy, Vera Baird, Paddy Tipping and current MP, Alun Michael. Labour may not have wanted Police and Crime Commissioners, but now they are coming, we are showing the public (and the other parties) that we want to win these elections.
Labour is also riding on the back of very positive polling and great local election results. Let's not forget how well the party did in May – getting 39% of the national vote share, gaining 824 councillors and 32 councils. If these local council election results translated in the PCC elections, Labour could perform well.
But we know it's not that simple. Good results for Labour in the local elections will not necessarily translate at the ballot box for the PCC elections. For a start, law and order is traditionally a Conservative issue and has been a vote winner for them. Labour needs to be able to occupy this ground.
The Police Foundation recently produced a report looking at level of support for each political party in each police force area, based on the 2010 General Election results; and it isn't necessarily great reading for Labour.
Based on the 2010 results, they calculate that the Conservatives would have the most support in 27 police force areas, and Labour would have most support in 12 – the Lib Dems just 2. Based on recent opinion polls the gap would narrow: Labour would have most support in 20 police force areas and the Conservatives in 21 areas. However, if the Lib Dems are excluded (it is not yet clear how many candidates the Lib Dems will stand) and analysis is based on recent polling, the Conservatives would have the most support in 22 police force areas and Labour would have the most support in just 15 police force areas.
So for local authority areas like Thurrock, Harlow, Norwich, Great Yarmouth, Plymouth, Southampton, Nuneaton and Bedworth, and Reading, where Labour took control of the councils in May; Thames Valley, Norfolk, Devon and Cornwall, Hampshire, Warwickshire and Essex police areas are strongly expected to return Conservative support, regardless of the recent local election results.
What about those areas that are thought to be safely Labour? In short: we can not afford to be complacent. Labour must mindful that these elections are for individual local leaders. We have been here before and it didn't end well. In various mayoral elections – Doncaster, Hartlepool, Mansfield, Middlesbrough, Tower Hamlets and North Tyneside – where the public had to vote for high profile local leaders, all were considered to be safe Labour areas, but we lost out to independent candidates.
So the message is clear; right now we are organised and have started early, we have a set of great candidates and have been doing well in the polls. But we can not take this for granted. These positions could be another avenue to build support locally in the run-up to the next General Election – not to mention the fact that they could give great opportunities for local Labour leaders to make a real difference to communities. These elections are important. Now is the time to get the Labour message out on the doorstep.
Laura Wilkes is a Policy Manager at Local Government Information Unit. She writes here in a personal capacity.
More from LabourList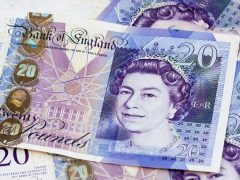 Comment
As the cost-of-living crisis bites, Labour needs long-term structural answers to growing inequality. Basic income provides such an…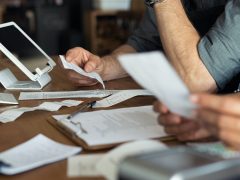 News
Half of 'Red Wall' voters would be more likely to vote Labour in a future general election if…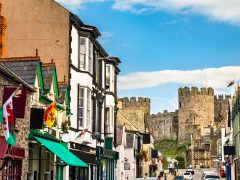 Comment
The headlines are straightforward: Labour gained 68 seats, the Independents gained six seats, the Lib Dems gained ten…