In Britain, as across the world, the history of socialism is a history of transformation, progress and change for the better. Whether it has been for workers' rights, gender equality, or emancipation of the oppressed, the Left is about transforming society. It might be too simple an analysis but, to me, this is the difference between us and the Right. They want the status quo, or even to revert to how it used to be when only your birth determined your future. We are about the idea that the future can be shaped by the collective movement of people. And can be changed for the better.
Last week, while campaigning in Hampstead, I met a woman on the doorstep. A single mother of a little girl, who has been pushed out of the workforce by the savage cuts of Cameron, Osborne and Clegg. She told me just how much she is losing out financially and how, to avoid falling deeper still into poverty, she is better off staying out of work.
Labour should be about changing this. If the Left has – now – a reason to exist it is to address the distortions of a capitalistic society that has lost its sense of collective direction. And women are at the very heart of this. Not only because we make up more than half of the population, but because we are at the sharp end of the crisis, with too many obstacles hindering our chances, undermining our aspirations and our autonomy.
With Labour Party conference approaching, we must stress that it is time for feminism to become a central pillar of Labour's manifesto for 2015. Ed Miliband recently argued that we must now work to prevent inequalities from developing in the first place, as we will no longer have the financial capacity to deal with the outcomes of an unfair society. It is very true: a living wage; reforming our banking system, to ensure banks work for the people, not against them; improving pay ratios… This is what we need to change. Politics is not a philanthropic endeavour – as the Conservatives think of it – to alleviate the existence of the less wealthy; it is about reducing the gaps in wealth, participation in society, and access to resources, education and jobs.
Feminism can bring a lot to this debate.
In the latest issue of Fabiana magazine, published today, a wide range of voices are united by the same call for sustainable radicalism that can reshape our society. From the reform of the banking industry to a better work-life balance; from more women in science, engineering and technology (as part of Labour's industrial strategy) to a new relationship with businesses, Fabiana's contributors define a radical agenda for Labour. Together, they show that feminism can inspire change and contribute solid ideas.
But probably the most important and controversial call made in the magazine is for a Scandinavian-inspired radicalism that would put universal childcare at the heart of Labour's agenda. There is nothing that sabotages women's capacity to earn money and undermines their financial independence like motherhood does. This is not fair and must be addressed.
A lot of work has already been undertaken on this, and it is encouraging to see both Stephen Twigg and Chuka Umunna confirm Labour's commitment to it in Fabiana.
There should be no room for hesitation: universal childcare is not only about getting more women into the labour market, which is crucial, but it also encapsulates Labour's core values of equality, fairness and social mobility. In other terms, universal childcare is absolutely instrumental to Ed Miliband's vision of fixing inequalities before they materialise.
More from LabourList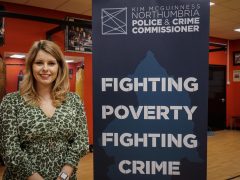 Comment
A sad truth that we all must accept: the best time to eradicate poverty is always a generation…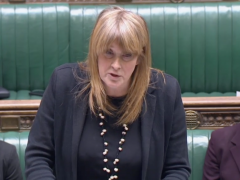 News
Labour's Sarah Jones has described a government statement on the Metropolitan Police as "incredibly weak" after the force…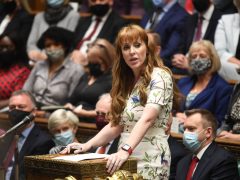 Comment
It was the turn of Angela Rayner and Dominic Raab to face off at the despatch box this…