David Miliband has been understandably keen to keep himself out of the limelight – and avoid commenting on domestic politics – in the two years since the Labour leadership contest. Many people – including me – have called for David to return to the frontbench, but by the end of this year's conference I had begun to suspect David was thinking of moving away from front line politics, despite being a more visible presence around the conference centre itself.
And yet all of a sudden in the last twenty four hours there has been something of a (controlled) explosion of activity from the elder Miliband. There was a column in today's Guardian, in which he pushed for public service reform (although not acceptance of Tory public service reform, like Mandelson did yesterday). In fact, the following paragraph on a different kind of state sounds like the kind of thing key Ed Miliband outriders like Marc Stears might have said:
"The fiscal crunch requires a different kind of state. The failure of the government's economic policy makes how much less we spend, and how and where we spend it, a core issue. We cannot meet our goals on jobs, health, education, long-term care and tackling poverty without changing the way government goes about its business."
Just as interesting – although less widely reported, was that David Miliband's speaking tour of UK universities started up again yesterday. David did that last year, so it's no surprise to see it return, but the accompanying press release is about as on message as it's possible to be:
"Students in the UK are now facing the reality of government policies that are dividing this country. I am looking forward to setting out the values of the Labour Party to students now getting directly hit by regressive Tory policies. A united, 'One Nation' Britain reboots its economy and builds a fairer society in the context of massive global change with a shift of economic power from west to east.
"I am also going on this tour to listen, to listen to the voices that will shape our country's future and to show them that politicians need their ideas and capacity to help change our country. After last year's success with the Living Wage campaign I am also looking forward to more victories with Labour Students and Movement for Change to demonstrate that it is the Labour Party that best represents the aspirations of young people and the community of respect and dignity in which they want to live."
One Nation? Living wage? It's a statement that either Miliband could make.
What David Miliband has been trying to do over the past two years is slowly reintroduce himself to the debate, until we reach a point where his interventions don't automatically trigger off a spate of media comment. Now that Ed Miliband's position as Labour leader is beyond dispute, he may well have acheived that. And with him chairing a policy review meeting in the next few days, those writing off a possible David Miliband return – myself included – may be proved wrong, after all.
One thing is for sure though, the current situation isn't tenable in the long term. By the next election David Miliband should be back in the shadow cabinet – or he should retire.
More from LabourList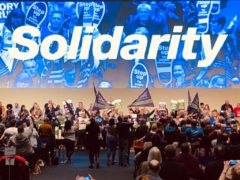 Comment
Below is the full text of the UNISON annual conference opening speech made by general secretary Dave Prentis. …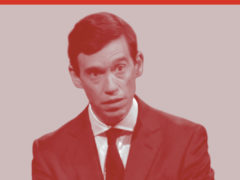 News
LabourList readers would most like Rory Stewart to win the Tory leadership contest, according to our latest survey.…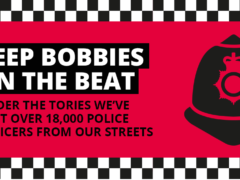 Comment
The desire to appear more trustworthy to voters on law and order runs like a golden thread through…