Labour will roll out the next phase of their fightback on Osborne's welfare/tax credits trap today with a combined digital and doorstep campaign called "The price of Tory failure". A website has been launched and will be accompanied by a leaflet (below) that will go out in the marginal seats we outlined yesterday, where the number of families receiving in-work tax credits is greater than the Tory majority. The party sees winning the argument on the ground in these constituencies as being crucial.
The campaign will focus on personal, real-life example of those hit both by cuts and the Tory failure to grow the economy and create jobs. The party are also doubling down on Ed Miliband's attack line from PMQs yesterday – that the people getting hit are people Osborne "will never meet and whose lives they will never understand".
The decision to link field, policy and press on this issue highlights what Marcus Roberts noted on LabourList yesterday about the growth in joined up campaigning from the party.
Here's the leaflet: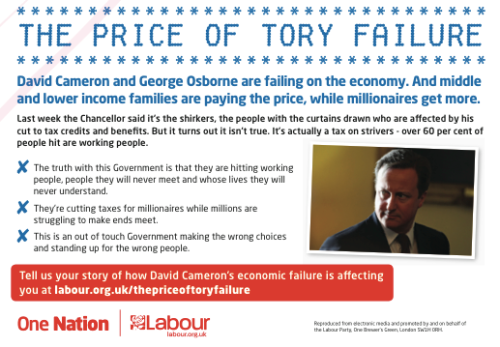 More from LabourList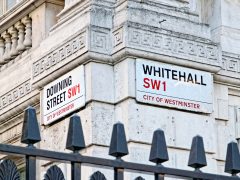 Comment
New governments need to make a splash, to make changes, to make their mark. The first 100 days…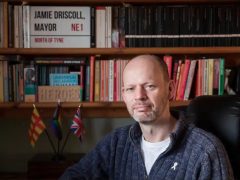 News
The Labour mayor for the North of Tyne region Jamie Driscoll has been blocked by the party from…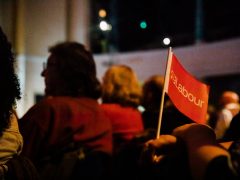 News
Labour Party membership has fallen by almost 170,000 since 2018 and by approximately 19,000 since last summer, despite…