Anyone watching last week's Brighton and Hove City Council meeting would have been horrified to hear Conservative councillors say that Tory-run Barnet council is one we should look to emulate. Tory councillors loudly criticised Labour councillors like me for not even looking at the scheme, so I did.
Conservative-run Barnet has become known as the "easyCouncil" offering no-frills local government along the lines of budget airlines, with a bare minimum of services provided by the council and responsibility for the running of social care, building control, planning, highways and transport, the crematorium and cemetery, trading standards, licensing and environmental health all handed over to the private sector.
Over 200 council staff will lose their jobs, and Barnet borough residents will have to phone a call centre in Blackburn to access local services, seventy per cent of which will be delivered by private companies. Even if the projected savings from the "One Barnet" programme, as it is officially called, are achieved, it is planning to cut £18m from adult social services, £9m from children's services, and £4m from environmental services.
The savings Barnet has made in the first two years of the programme are less that the costs of implementing it. External auditors warned Barnet Council that their project lacked an adequate analysis of the costs and benefits of cutting and privatising key services, and said that two years after implementing it, the council still had no business plan.
Eight thousand Barnet residents have signed a petition against the wholesale privatisation of their local services, and one local resident has won a judicial review against the handing over of the social care services she relies on to a private company.
Even some Tories in the borough have criticised the policy saying they had "no mandate" to give contracts worth between £600 million and £1 billion to private companies, with contracts lasting ten years. A senior Conservative figure in London called the policy "nuts". In December Barnet's Chief Executive, who had been charged with delivering the programme, quit to take up a post in neighbouring Haringey, where there are no Conservative councillors.
It's a policy Brighton and Hove Tories say could save the council taxpayer millions, but of course once handed over to private companies, many of these basic local services will only be available to residents who can afford to pay the private company's fees. As we have seen too often recently, private companies can and do fail, leaving the public sector having to step in and bail out the private contractor, or provide the service themselves. Thousands of troops had to provide security at the Olympics when private firm G4S failed to deliver.
Bringing services back in-house carries huge costs, and lost staff experience and expertise cannot be replaced. As the resident who won the judicial review commented in her court submission, "the council will be so reliant on the private companies it will no longer possess the knowledge and competence to act as a local authority"
Brighton and Hove Conservatives hope that after four years of a Green administration which many view as having spent money on unaffordable priorities and wish-list projects, there will be an appetite for this kind of sell-off of council services to whoever wants to profit from them. The view of Labour and Co-operative councillors in the city is that local services should be accountable to residents not shareholders, with local people at the heart of decision making on how they are run, not simply customers. Quality, not profit, should be the principle behind the services a council delivers to residents.
Warren Morgan is Labour & Co-operative Councillor for East Brighton, Deputy Leader of the Labour & Co-operative Group, Brighton & Hove City Council.
More from LabourList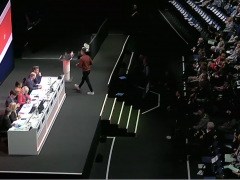 News
Labour passed a number of constitutional amendments, known as rule changes, at its party conference this year. We…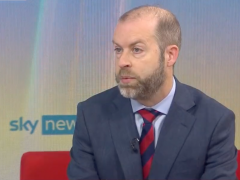 Video
Jonathan Reynolds has denounced the government's economic policy as "unsustainable, dangerous, reckless and a gamble with people's futures"…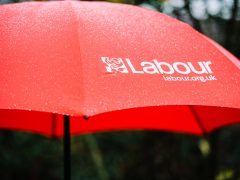 Daily email
YouGov published explosive findings last night. According to the pollster, Labour has a 33-point lead over the Conservatives – which…