"Protecting the public involves protecting all their freedoms. I won't let the Tories or the Liberals take ownership of the British tradition of liberty. I want our party to reclaim that tradition."
In his first speech as Labour leader, Ed Miliband made the case that his party had to rethink its approach to civil liberties. In thirteen years of government Labour had gone from being the party that passed the Human Rights Act to one that brought in stop and search without suspicion, tried to introduce 90 days' detention without trial and contested the 2010 election with a commitment to ID cards in its manifesto.
But since Miliband's dramatic election in Manchester two and a half years ago, he has led a party apparently struck dumb by the Coalition's most illiberal proposals. By staying so quiet, Labour has missed a huge opportunity to redefine itself as a party of civil liberties and is letting the Lib Dems continue to paint themselves as the defenders of individual freedom in Government.
A good example is the Home Office's Communications Data Bill, also known as the 'Snoopers' Charter'. Until Nick Clegg blocked it last week, the Home Office had planned to compel internet providers like Virgin, Sky and BT and web companies like Facebook and Google to record the web and email use of everybody in the country. Which websites you visit, who you email, who you speak to on social media, where you and your phone are – it would all have been recorded for the police and security services to trawl through.
Labour could have been a leading voice against the Bill and started the process of positioning itself as the party of civil liberties that Ed Miliband clearly wanted to lead. Instead, they remained silent throughout.
It wasn't like there wasn't enough ammunition. A cross-party committee of MPs and peers set up to scrutinise the draft Bill found the Home Office had severely miscalculated the cost of its plans, had failed to properly consult with industry and civil society groups and had paid "insufficient attention to the duty to respect the right to privacy."
Elsewhere the Bill was variously criticised for threatening journalist's ability to protect sources' identity, increasing the burden on startup businesses and being technically naïve. The Treasury didn't even sign off on the Home Office's funding.
Labour's reluctance to speak out against the Bill despite the cacophony of opposition outside Parliament also means Nick Clegg can now point to his veto as evidence that his party as the only one interested in defending individual freedoms – the Conservatives push authoritarian, invasive measures and Labour just sit on the sidelines. Meanwhile, the Lib Dems are helping to dismantle our legal system by passing Secret Courts legislation and trying to cut legal aid.
This may all be part of a plan to avoid committing to concrete positions two years before the next election. If so, Labour will now need to work quickly to develop manifesto policies for surveillance laws that are based on thorough consultation, are technically viable and help law enforcement agencies to monitor suspected criminals rather than the entire British population.
Those tasked with drawing up Labour's future approach could do worse than reading a report published recently by Open Rights Group. (Full disclosure: I work at Open Rights Group.) In it, internet experts, lawyers and campaigners offer a wide variety of options available to surveillance policy makers that would protect our civil liberties and combat crime.
Whichever direction Labour decides to take, the complicated issues around web surveillance aren't going to disappear. The way a lot of criminals communicate is undeniably changing and protecting the public will still involve protecting all their freedoms. Staying silent won't be an option for very much longer.
Ed Paton-Williams is a campaigner at Open Rights Group and a member of the Labour party. He writes here in a personal capacity
More from LabourList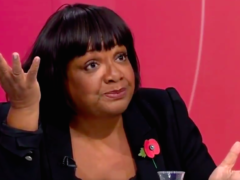 News
Shadow Home Secretary Diane Abbott has said that ending freedom of movement on 31 October "will create chaos,"…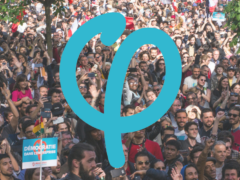 Comment
"Qu'ils s'en aillent tous!" – Jean-Luc Mélenchon In the centrist imagination, "populism" is understood as a caustic, anti-democratic…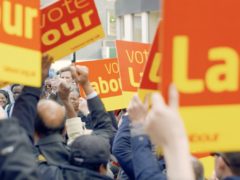 Comment
In my previous article on trigger ballots, I wrote about how it has become much easier to "trigger"…