George Osborne argued that the Spending Review would promote growth and fairness. Further and higher education are key to both of these objectives: educating people to a higher level opens up opportunity and equips our economy with the higher level skills we need to compete in what the Chancellor calls 'the global race'.
The relative 'winner' in today's settlement was science and research: as our recent IPPR report proposed, the science and research budget remains ring fenced and sustained in cash terms at £4.6 billion, while the science capital budget is maintained in real terms. These are important moves, although it should be noted that accounting for inflation the budget for science will have fallen by 9% in real terms by2015 and is likely to continue to fall until 2017/18.
Osborne proclaimed today that the measures taken in the last spending review had put higher education funding on a sustainable footing.  In 2010 the government cut teaching grants to universities and replaced them with higher tuition fees, reducing the teaching grant by 50 per cent between 2012/13 and 2014/15. Of course the government is still borrowing that money and paying it out in fee loans to undergraduates – but this borrowing is 'off the books' and does not count towards the deficit.
One consequence of this is that it takes a huge part of government funding for universities 'off balance sheet', meaning that when BIS is asked to make further cuts it has relatively limited room for manoeuvre. With the research budget protected that means Vince Cable has been left making cuts to student maintenance grants. These grants are supposed to help students meet the cost of living but they are being cut by £60 million in real terms in 2015/16. Moreover there is an unallocated £45 million cut to the Hefce budget, which is likely to mean cuts in 'widening participation' funding that is intended to improve access to those from disadvantaged backgrounds. These decisions will become even harder after the election: IPPR calculates that BIS can expect to see a further cut of 22% to its budget in the next parliament.
Contrary to what Osborne the student finance system is not actually financially sustainable. The government has consistently over estimated how much money it will get back from graduates once they have started to repay. Rather than the 30% of loans not being repaid the government first calculated, we calculate that as much as 40% of student loans will go unpaid. IPPR estimates that this could produce a £1 billion black hole in the department's budget over time.
The government is right to abolish the National Scholarship Programme, which is spent on fee waivers and bursaries which have proven ineffective at improving access.  £50 million of this £150 million scheme is to be switched to support disadvantaged postgraduate students. This is welcome, but the government should go further and give postgraduates access to the same subsidized loans as undergraduates. The long term cost of this to the taxpayer is very low.
The big loser in today's announcement is further education, whose funding will be reduced by a further £260 million in 2015/16. Overall further education is taking a bigger cut than higher education, despite its vital role in improving social mobility. Coming after previous cuts to the EMA and the scrapping of the Future Jobs Fund, this government has overseen a massive withdrawal of support for those young people in education and training who do not go to university.
Rick Muir is Associate Director at IPPR
More from LabourList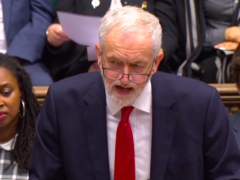 News
Jeremy Corbyn has invited other party leaders and senior backbenchers from across parliament to meet Tuesday, August 27th…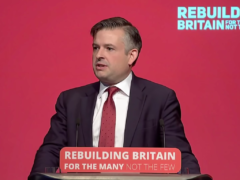 News
Jonathan Ashworth has called on Health Secretary Matt Hancock to stop silencing NHS staff, following a report that…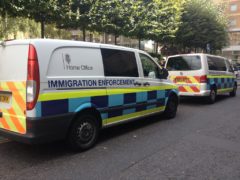 Comment
In May, immigration enforcement officers arrived at the Circus Street development in central Brighton. They were there to…