Last year the government brought forward draconian cuts to the legal aid budget, the effects of which are already being seen with people unable to get advice and help for their legal problems.  In the last few months the Government has since announced further deep cuts to civil legal aid – including to areas such as judicial review which is the one area where organisations and interest groups can challenge decisions made by the government itself.
But along with this they are now also proposing to introduce a series of changes to criminal legal aid. This includes a £220 million annual cut in funding and a proposal to introduce 'price competitive tendering' for defence work. In the eighties we had the Conservative government introduce CCT for services and this is a similar type of policy, driven purely by cost. Under this system firms of defence solicitors will have to bid for government contracts for work and the lowest bidder wins, subject only to a minimum threshold quality of service.
This sector is dominated by high street firms who – if they want to bid – will have to scale up their operations to cover entire counties. And in London for example firms would have to expand their operations to cover areas of ten or more boroughs. And they will have to do this from within only three months from the date of any bid.
The result is that many firms will find themselves in serious difficulty with their ongoing viability seriously threatened. But this actually seems to be the government's intention as they want 'new entrants' into the market. Eddie Stobart have already said they want to enter this market (yes, they're a road haulage firm) and there are rumours about Serco and Capita being ready to move in. The outcome will be a relentless drive to cut all costs.
Added to this, the Government propose to flatten the fee structure so that these firms will get the same fee for handling a not guilty plea as a guilty plea. So now there will be a financial incentive on these firms to chase profits for shareholders rather than focus on the quality of service that they provide. The result of this is bound to be miscarriages of justice and people being convicted for crimes they haven't committed. The original proposals also had a clause which would mean that people accused of offences would no longer be able to choose their own solicitor to represent them. This would mean that the Government funded police and prosecution services would bring cases against people – and the Government would then effectively choose who should represent them as well.
This inequality of arms could not be in the best interests of justice.
After a strong campaign led by the Law Society – supported by other legal interest groups – and through a broad based campaign by MPs across the political spectrum the Lord Chancellor signalled on Monday that he was now willing to listen, announcing to the Justice Select Committee that he would remove the requirement for the Government to choose the accused person's solicitor and would allow client choice to continue. He also signalled "an intention" to consider alternative proposals. Let's hope the Government keeps on listening, because if the original proposals are eventually implemented, the consequences for access to justice and the rule of law could be incalculable.
Robert Khan is an Islington councillor and a non-practicing barrister
More from LabourList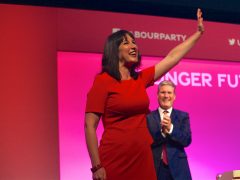 Comment
The Conservative leadership contest has shown the Tories' traditionally reckless and dishonest approach to the public finances. It…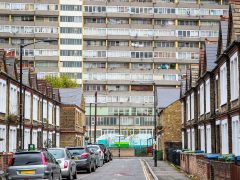 Comment
Whilst there has been much talk about the 'cost-of-living crisis' one of its key components, rent, has yet…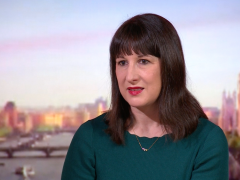 News
Rachel Reeves has warned that "people are worried sick about how they'll pay their bills and do their…