In my speech for Unlock Democracy entitled "Defending Rights, Delivering Political Reform", I outline why I believe our rights as citizens are under attack, and that it falls to Labour to be the defender of these rights.
Unlock Democracy, is the successor organization to Charter 88. Twenty five years ago, Charter 88 mobilised a movement alarmed at our outdated democratic institutions. Many of those involved felt that too much power was concentrated in too few hands, with political control overly centralised in Whitehall. There were scant opportunities to hold that power to account – citizens were unable to seek recourse when public authorities made bad decisions and access to public information was tightly restricted. All in all, the movement believed that democracy is more than just voting in elections.
Looking at some of Labour's finest achievements in government – devolution for Wales, Scotland and Northern Ireland, a domestic bill of rights, freedom of information, separation of powers – all were explicit demands of Charter 88, showing the influence it had on the Labour movement. Professor Vernon Bogdanor refers to this radical period as "comparable to that of the years of the Great Reform Act of 1832 or the Parliament Act of 1911".
But in the same year that Charter 88 reaches its silver jubilee, this Government is seemingly intent on reversing some of the progress made. They are bent on undermining legal aid, emasculating judicial review and watering down freedom of information. And, the next election – fought, incidentally, in the same year the Magna Carta celebrates its 800th birthday – could include a Tory commitment to abolish the Human Rights Act and walk away from the European Convention on Human Rights.
But I just don't get the Tories on rights. As a party that is historically mistrustful of the power of the state, you'd think they'd be in favour of mechanisms that hold that power to account. But it seems not. Instead, there's a growing surge of majoritarianism in their ranks. There's a belief that governments, once put in office by the electorate, should be immune from challenge and free to take decisions without fear of being held to account – even, on some occasions, free to ignore the rule of law.
Already, the battle lines for the next election are being drawn. On the one hand, the Tories see democracy as little more than elections. With Governments insulated from pesky citizens pointing out that due process or even the rule of law has been breached.
On the other hand, there's Labour – viewing a healthy civic society, constitutional checks and balances and citizens allowed to seek recourse when things go wrong as central to social democracy. That's Labour on the side of the individual citizen, defending their rights.
And this sits squarely within Ed Miliband's wider narrative of taking on powerful elites – whether that's bankers and their bonuses, law breaking journalism, train companies and exorbitant price hikes, or utility companies and the stifling cost of energy. Labour on the side of the people against those abusing economic and political power.
We learnt from our mistakes in Government. My former colleague James Purnell was absolutely right when he said we were "too hands off with the market and too hands on with the state". And our policy challenge, in a wider sense, is reflecting this by showing we trust the people, that we will turn passive citizens into active citizens.
Core to this is enshrining and defending the public's basic rights and responsibilities. That means no retreat from the Human Rights Act. That means reform of the Court, but not withdrawal from the European Convention on Human Rights. That means further devolution of power from Whitehall, particularly in England. And it means protecting access to justice for all – restoring judicial review, and extending freedom of information to cover the delivery of public services by private companies.
Because we believe it's right that the failures of the West Coast Mainline franchising and the shabby cancelling of the Building Schools for the Future programme should be brought to light via judicial review. That citizens should know what G4S, Serco and Capita are doing with our money when delivering multi-million pound contracts. We believe it's right our human rights laws prevent the children of a women fleeing domestic violence from being taken into care, and protect against discrimination on grounds of sexual orientation and protect journalists sources. And we think it's right that legal aid supports the Ghurkas and the family of Jean Charles de Menezes gain access to justice.
It tells you a lot about the modern Tory Party – on the side of the status quo, propping up powerful elites and siding with vested interests. It's left to Labour to take on these vested interests on behalf of all our citizens.
Sadiq Khan MP is Shadow Justice Secretary, with special responsibility for political and constitutional reform
More from LabourList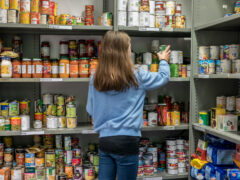 Comment
Next year there will be an election and Labour stands poised to take power. Unlike the late 1990's,…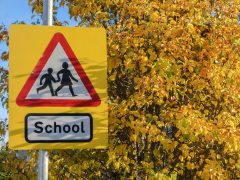 Comment
Unlike 1997, education is not going to be a top tier issue at the next election. That will…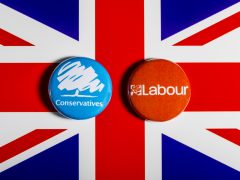 Columnist
If you listen to some commentators, you'd think Labour are now destined to be the largest party in…