The Labour Party has stated late this afternoon that "No organisation or individual has been found to have breached the rules as they stood at the time" in relation to the Falkirk selection. That raises some incredibly important questions that need to be answered.
Any debate on what happens next has to begin with the party answering and addressing these questions – because everything that has happened from the suspension of the Falkirk selection through to Miliband's party/union reform proposals a week later has now been thrown into question.
So here are 5 important questions for Ed on Falkirk and party reform – and what the party is likely to say in response:
1. If no person or organisation was guilty of wrongdoing in Falkirk, why was the matter referred to police, the selection suspended and candidates suspended?
 Answer: According the party statement "key evidence has been withdrawn and further evidence provided by individuals concerned" – that evidence, it seems, is what all action was based on. As for referring the matter to police – the party said at the time that was on "legal advice".
2. Will the party now release the Falkirk report that led to the suspensions and party rule changes around unions?
Answer: There's still no chance of the party releasing the report – the party will argue that it was for internal use only.
3. What was raised in the report that led to the suspension of the selection and candidates?
Answer: Presumably that's the "key evidence" that was withdrawn. But we still don't know what that was.
4. What has changed that the party now considers no rule breaches have taken place? Does Ed no longer believe, as he said earlier that there were "serious issues in Falkirk"?
Answer: The first part of that will be answered again with the argument that ":key evidence has been withdrawn and further evidence provided by individuals concerned". But does Ed still believe there were serious issues in Falkirk?
5. Are Ed Miliband's proposed party/union reforms still going ahead, and if so, what is the rationale? This was all based around events in Falkirk – so does Ed still believe the union/Labour relationship requires fundamental change?
Answer: Yes – I'm told Ed will be pressing ahead with the reforms. Miliband has stated that wants a "clear, modern, open and transparent" relationship with the trade unions – and that there are no plans to halt the reform process.
This may be intended to draw a line under this story – but with TUC conference next week and the Collins review into the union link still under way (and reporting to party conference in just two weeks) that seems unlikely. The party will need to give clear, public and unambiguous answers to these questions – and even then, many are likely to be irreconcilably angry about what has taken place, on both sides of the argument.
More from LabourList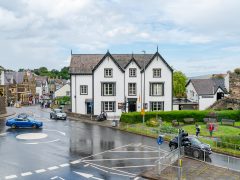 Comment
The recently announced co-operation agreement between Welsh Labour and Plaid Cymru offers much hope. The deal will see the…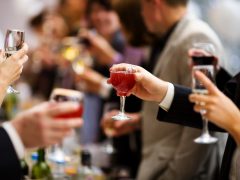 News
Jonathan Reynolds, Labour's new Shadow Business and Industrial Strategy Secretary, has urged people not to "pre-emptively" cancel their…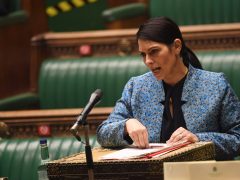 News
Yvette Cooper has resigned as chair of the home affairs committee following her appointment to the opposition frontbench…