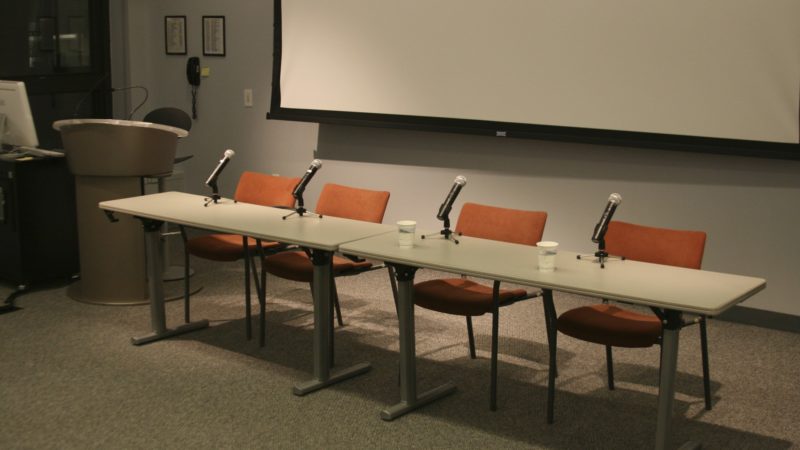 All-male panels at Labour Conference Fringe events don't exist, right? They're a thing of the past, a dinosaur panel lumbering in from some bygone era when women still stayed in the kitchen and listened on the radio while their politico husbands were given platform after platform at political conferences…
Gone are the days when male MPs would employ their wives as Parliamentary secretaries, right? Gone are the days when a Labour Conference panel could casually announce its speakers – and not one women would sit on that list.
Well no, actually, those days aren't gone. Whilst casually browsing through the Labour conference fringe guide, I was reminded (as I often am when looking at any political event speakers list) of quite how many men there were speaking. So I decided to do a little monitoring of the worst culprits – where there's more than one speaker at the event, and none of them (including event chair) are women.
I used the Labour Party Fringe Guide to produce my statistics. If there's a 50% chance that a panel member is a man, then the probability of an event with three speakers and a chair being all-male should be 6.25%. By that statistic, all male panels should be pretty rare. I found 34 on the Labour Party Fringe Guide. And the number creeps even higher when I looked at one-speaker events.
This figure is far too high. If there are 300 events each with 4 speakers (not an unreasonable assumption), then statistically you would expect to find 15-23 of them were all male. Yet there are 34 all-male panel events at Labour Party Conference.**
Of course if you expect to see 19 events with all-male panels, you would also expect to see 19 events with all-female panels. But I only found 3 –  and one of those was Labour Women's Conference.
These statistics serve as a sharp reminder that women's voices are underrepresented in politics. Even the Liberal Democrats are waking up to the fact they have as many MPs who are knights as are women. It is the responsibility of conference fringe organisers to ensure their events have the best panels they can get – and part of that is ensuring a variety of voices are heard. Is it really the best panel you can get on a subject when all the speakers have had male experiences of the topic?
As ardent LabourList fans will remember, Emma Burnell highlighted a number of panel discussions at last year's conference where there was not a single woman's voice to be heard. She asked conference attendees to think twice before attending an event with an all male panel. I will not be attending events with all male panels this year, becaue I think women's voices need to be heard, and not just in discussions about "women's issues". I'm voting with my feet.
You should too.
So, it's time to name and shame. Here are the all-male events I found in the online Labour Party Conference Fringe guide with more than one speaker, where there were no women, not even as a chair.*
Fringe title

Organisation

Date

Time

Investment in infrastructure – powering the economy

The Guardian in partnership with Hitachi

22nd

17:30

FE Week – Future of Apprenticeships

FE Week in partnership with Pearson

22nd

18:00

Auto Enrolment: It's talked the talk, but can it walk the walk?

Social Market Foundation and B&CE

22nd

18:00

How will the next Labour Government support community pubs?

CAMRA, Campaign for Real Ale

22nd

19:30

What Difference can Labour make on Ireland? Meeting followed by traditional music from 21:30

Agreed Ireland forum

22nd

20:00

Save the Children Evening Reception

Save the Children

22nd

21:00

The Squeezed Middle: Can Britain afford not to save?

Social Market Foundation and Association of British Insurers

23rd

08:30

Growing the local social economy

Social Investment Forum

23rd

10:00

Beyond the Bubble: The Voters' Verdict

Ipsos MORI

23rd

12:30

Kurdistan Region: Energy security and global politics

Kurdistan Regional government (KRG) UK Representation

23rd

12:30

Unlocking Mutuals: New capital investment for growth

Mutuo

23rd

12:30

Youth Insight: The reality and aspirations of the world of work for British youth

The Work Foundation and KFC

23rd

12:30

Does the key to your health care lie in the community?

Optical Confederation, National Community Hearing Association and Pharmacy Voice

23rd

13:00

A Portrait of Political Britain: How to win in 2015

Populus and Policy Exchange

23rd

13:00

Can research and innovation fuel the UK economy?

The Royal Society, The British Academy, The Royal Academy of Engineering and The Academy of Medical Sciences

23rd

13:00

Sharing the cost of social care: A new settlement for later life

Demos and Just Retirement

23rd

17:30

Launch of the remote warfare policy comission

University of Birmingham

23rd

17:30

From welfare-to-work: Local solutions to a national problem?

London Councils in association with Total Politics

23rd

17:45

 "Abortion Harms Women"

Labour Life Group

23rd

18:30

Council housing: A new dawn

The Smith Institute and Southwark Labour

23rd

18:00

Homes for Britain reception

Homes for Britain – a united voice for housing

23rd

19:30*

Does EU membership benefit British business? A debate

The Law Society, British Influence and Business for Britain

23rd

19:30

Constructing the future: How can we get young people back to work in our cities?

Centre for Cities and Willmott Dixon

24th

07:45

What do the banks and the NHS have in common? Cultures in crisis

CIPD

24th

08:00

Modern slavery: How can the UK step up its fight?

The Centre for Social Justice

24th

08:30

Does Labour take the North for granted?

IPPR North

24th

12:15*

Future of local public services

Westminster City Council

24th

12:30

Employers are from Mars, Young People are from Venus: Bridging the Gap

CIPD

24th

13:00

Britishness and the future of our communities. Join us to watch Ed's speech with the experts

NatCen Social Research

24th

13:00

Homes fit for Families: Achieving a quality, safe, competitive private rented sector

Residential Landlords Association

24th

13:00

A vision for 2035: The future of rail

Transport Hub and CILT

24th

13:00

Manufacturing: How to be pro-growth

Demos and MBDA

24th

17:30

Air tax, visas, connectivity – does the UK have an aviation policy for growth?

Transport Hub, AOA and ABTA

24th

18:45

Powering sustainable growth: Seizing economic opportunity from renewable energy

Labour Friends of Cycling

Dods Renewable Energy Dialogue

Labour Friends of Cycling event

24th

23rd

19:30

12.30
*NOTE: Some events have recently confirmed female speakers and posted on their websites. We have struck through these events to highlight this. To create our table, we used data which was correct as of midday 19th September, from fringe.labour.org.uk .
**[statistical side note – expected value is 19 events, with standard deviation 4, so 34 is approximately 3.5 standard deviations from the expected value, and would generally be assumed to be statistically significant]
More from LabourList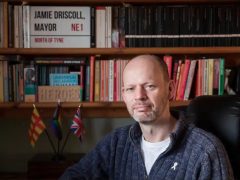 News
The Labour mayor for the North of Tyne region Jamie Driscoll has been blocked by the party from…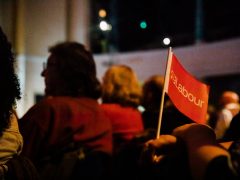 News
Labour Party membership has fallen by almost 170,000 since 2018 and by approximately 19,000 since last summer, despite…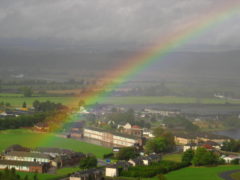 Daily email
Good morning. Parliamentary recess continues, so we thought we'd turn our attention to an under-reported story following the…