As Ed Miliband rightly said at the TUC Conference last week, hard-working people are really feeling the strain under this Tory-led Government. Living standards have been falling for longer than any time since 1870, while millions of people find themselves trapped in insecure employment and there has been a spike in the use of zero-hours contracts.
George Osborne is boasting the economy has turned a corner. But is he really telling the British people that a corner been turned for people in their everyday working lives: in their job prospects, their life-chances and careers?
That's the challenge which the Chancellor – in the out of touch bubble that isolates him from their experience – can't answer. On average, working people have been left £1,500 worse off than they were in 2010 by the Tory-led government's policies while those earning millions have been given a tax cut. At the same time the number of people who work part time who want to work full time has soared.
The Chancellor's rhetoric does not match up with the declining numbers of young people able to get apprenticeships in the North West and other regions – still falling for 16 to 18 years old and stalling for those aged between 19 and 24.  No wonder a YouGov this week poll found that 40% of people in work – 12 million of them – feel insecure or less secure there than they did in 2010.  To help tackle this rising uncertainty, Ed Miliband has this week announced Labour's plan to prevent the exploitation of zero-hours contracts.  But it's not just the young being hit by the Tory-led government's policies: many older people are losing hours and finding themselves on the wrong side of the explosion in job insecurity under David Cameron.
People are finding the balance between acquiring new skills for better jobs as opposed to taking any work now – however poorly paid – titled against them.  Traditionally they might have
looked towards re-skilling but now this Government has stopped part-funding for A-level equivalent courses (for learners aged 24 and over ) replacing them with 'Advanced Learning Loans', potentially costing an individual £4,000 a year.
Meanwhile, those aged 19-24 hoping to get on the apprenticeship ladder via the Government's new traineeships scheme risk losing their entitlement to JSA.  Ministers have failed to tackle this issue, risking putting thousands of people off taking up these placements.
The figures for older people in higher education trying to learn or improve their life-chances tell the same story.  Enrolment in part-time degrees has fallen by 40% and the number of mature students starting University is down by 7% in 2012/13 alone.
So there are blockages for every age group – whether in careers advice for 14-18 year olds, traineeships for 19-24 year olds, and re-skilling and career enhancement for those aged 24 and over.
The Government's approach risks creating an equality of dashed hopes for all generations in work. Instead we need a systematic, radical plan of action that can cover the whole age spectrum. It must be one that recognises changing patterns of the world of work, the need for a work-life balance, the explosion of smaller and micro businesses as well as self employment, as well as the growing convergence of the FE, HE and online worlds in skills, training and lifelong learning.
The active, intelligent approach to the role of government which Labour has been calling for would enlist employers in that task: large and small, the third and voluntary sectors, local and regional stakeholders and the trade unions and their members, including union learning reps who already do a remarkable job signposting and promoting opportunities.
At Labour Party Conference last year, Ed Miliband highlighted the challenge of ensuring there are opportunities for the forgotten 50 per cent who do not go to university. Labour's Skills Task Force was set up to flesh out our vision for giving employers more control over skills funding and standards, and asking in return that they increase the number of high quality apprenticeships in their sectors and supply chains. The Taskforce is due to complete its work this autumn. As well as creating more high quality vocational training for young people, we also need to look at how we can help people to re-skill and take on new careers and jobs throughout their working lives.
This is big vision stuff – but capable of touching both peoples immediate practical needs as well as their lifetime aspirations. This doesn't necessarily require more funding – existing skills funding could be much better utilised to drive the skills agenda. New systems of incentivised funding should reflect the need for a new social contract between the state, the individual and employers. Reforms should also seek to create simplified structures and clear routes of progression that reflect the new world of work and include flexible principles of learning credits and accumulation not dissimilar to those that underpin one of Labour's greatest achievements, the Open University.
Labour is ideally placed to do this and recapture the sense of excitement that accompanied the launch of David Blunkett's Learning Age when Labour won power in 1997.  It was self help labour and self-help trade unionists that fuelled the expansion of adult learning in the 19th and early 20th century that contributed to initiatives like the WEA and Ruskin College, as well as the workers reading groups that gave Nye Bevan his huge breadth of learning and self-confidence.
And as I argued when I spoke last year at the opening of the new campus of Ruskin College in Oxford – an institution founded to help people get access to skills and learning – we have the potential to make a difference as groundbreaking and far-reaching to One Nation Britain in the worlds of skills and learning as Bevan's creation of the NHS was in 1948. A vision of personal fulfilment and national renewal through education that has galvanised Labour's members and Britain's voters in the past. What a contrast that would be to the confusing, piecemeal and Whitehall-centred treatment of education and skills under this government.
More from LabourList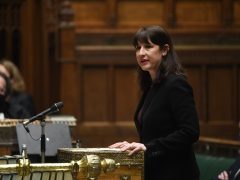 News
Labour has urged the government to close a "major tax loophole" in the windfall tax ahead of a…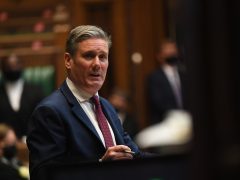 News
The Labour Party is preparing to make several significant policy interventions on the economy to combat the rapidly…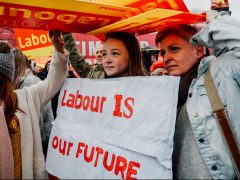 Comment
This summer marks the rebirth of a national Labour students organisation. Its predecessor, marred by factionalism and disagreement,…