The perhaps apocryphal advice given by Tony Blair to David Miliband was (supposedly): keep smiling out in front… get someone else to do the punishment beatings. Maybe the former Prime Minister has said something similar to the current Labour leader. If so, it is advice that has not been acted upon. It is not Ed Miliband's style to dish it out in that way. Indeed, he has been keen to avoid factionalism, sounding genuinely uninterested in (and bored by) recycled chatter about Blairite/Brownite tensions.
Many people expected the Labour party to sink into a noisy internal row after the 2010 election. But the leadership race was conducted calmly. And the new leader by and large managed to avoid an outbreak of petty and bitter attacks. The absence of a row does not make headlines, but it has been one of Miliband's most significant achievements. It is one of the main reasons why Labour has a chance of being returned to office after only one term in opposition.
Miliband has built a team around him in his own image. The atmosphere in his office, on my few visits there, has been calm, and understated. No-one questions the intellectual firepower or decency of the people around him. But is there something missing – an "enforcer" or, even more crudely, a bastard?
The shadow cabinet reshuffle may have been a slightly unpleasant experience for many of those concerned. Even Tony Blair was a reluctant butcher, occasionally "forgetting" to explain to one or two ministers that they had in fact been fired. But the lesson of Miliband's reshuffle is that he has authority and is good at exercising it when he chooses to. The shifting of some shadow ministers did get people's attention. Liam Byrne, in particular, has bounced back, skilfully exposing the government's incompetence on student tuition fees.
As the year-long general election campaign starts the leader's office needs to command the loyalty and respect of the parliamentary party. It also needs to be feared – just a little at least. Establishing that status is not necessarily a role for the leader, who has quite sensibly decided to be himself, and not pretend to be some sort of blood-soaked tyrant. But if he does not want to be his own enforcer he needs to have someone (or some people) to do that work for him.
Politics is a blood sport. Tough things have to happen at times. And the leader cannot remain aloof. Remember Michael Dukakis, the Democratic candidate for the US Presidency in 1988. He was a strong candidate, competitive with George Bush senior when the campaign got underway. But when the full brutality of the Republican party's attacks was unleashed Dukakis did not fight back aggressively enough. His qualities did not make up for the excessive coolness of his response.
Labour has a good case to make, and the right leader to make it. But at the top the party also needs grip, focus, discipline, and determination. All those things have to be confidently demonstrated. And enforced.
More from LabourList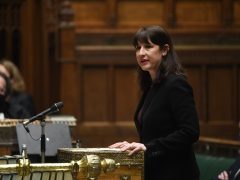 News
Labour has urged the government to close a "major tax loophole" in the windfall tax ahead of a…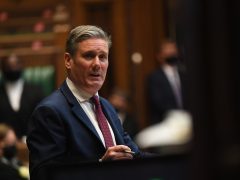 News
The Labour Party is preparing to make several significant policy interventions on the economy to combat the rapidly…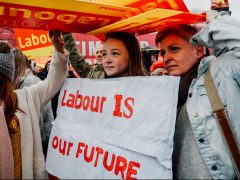 Comment
This summer marks the rebirth of a national Labour students organisation. Its predecessor, marred by factionalism and disagreement,…