Miliband has been criticised in recent weeks – including by me – for the lack of boldness in his offer. The words "shrink the offer" have entered common parlance, and ahead of the party's big NPF meeting in July, it seemed like there wouldn't be much to talk about in terms of Labour Party policy.
Except today, Miliband is announcing a £20 billion devolution of power – and money – to our cities and regions. You have to say, that's bold. It's the biggest devolution of power and money from national government to a local level in over a hundred years.
By doing so, the Labour leader has framed the direction of travel for his government. Devolving power is the frame into which every subsequent policy will fit. So that should mean that previous speeches by Miliband and Jon Cruddas – overlooked by some as they were as waffle about localism – are actually being enacted. Miliband wasn't talking about devolving power because it was an issue de jour. he was talking about it because it's what he plans to do.
But actually, the scale of devolution could be far larger than Miliband is outlining today. Those close to the Labour leader are keen to stress than £20 billion is the bare minimum that will be devolved from Whitehall to the cities and regions, it's far from the summit of their ambition. Lord Heseltine's report last year – which the Tories never acted on – outlined £50 billion worth of national government spending that could be used more productively at a local level. That kind of ballpark is where Labour is headed. As the great Lester Freamon would say on The Wire – follow the money. The size of Labour's ambition in this regard is large, but it has the potential to be far bigger.
And of course the Adonis Review, on which today's speech is based, is not yet complete.
But what is the purpose of this devolution? Simple. Jobs, jobs, jobs.
London dwarves the British economy. Whilst every other city in the UK is below the national average on productivity, London is 40% above. Our entire economy is skewed towards London, to the extent that – in economic terms – we are a divided nation. There's London and the South-East commuter belt, and there's everywhere else. As London continues to prosper, it doesn't compete with Liverpool, Leeds or Newcastle – it competes with Paris, New York and Beijing. But that means too often the lack of investment in cities and regions is allowed to continue because the national economy (propped up by London) appears to be doing well.
Successive governments have allowed the regions to fall back because London is thriving. When the vast majority of us live nowhere near London, that's perverse. So this devolution of funding is designed to stimulate local economies, giving them increased control over housing, transport and aspects of welfare spending. That, in turn, should drive job creation outside of the capital and begin to rebalance the economy.
But this devolution of money and power shouldn't be seen in isolation. This should be seen alongside the commitment to developing regional banks – and the impact that could have on stimulating regional growth. These banks – which can only invest in the regions they're based in – offer a potential revolution in financing that should give SMEs a far greater chance to grow, wherever they're based. Miliband is unlikely to talk about regional banks today, but they're a big part of this story too.
I'm delighted that Miliband is going through with the devolution agenda. It's something that I care about and which LabourList has led the debate on. Britain's regions have been left behind, struggling in technical recession as London boomed and government's cheered. That can't be the way forward anymore. That's one of the reasons why we were so keen to run "Cities Day" on LabourList recently. In particular, it was great to see Jon Cruddas and Chuka Umunna (who has also been pushing hard behind the scenes for greater devolution) making the case for a different kind of economy publicly. The aim of the Labour Party should always be to change and build Britain. This agenda might not be sexy or easy to explain, but it does what the Labour Party should so.
Back in 2012, Ed Miliband gave a speech at the Royal Festival Hall on Englishness, Britishness and identity. That day he argued that the British regions needed more power, but he refused to accept that the rejected regional assemblies were the answer. Miliband had identified one of the great weaknesses in the British economy – a lack of regional leadership, and a centralisation of power and wealth – but he hadn't yet found the answer. Today, he might just have laid out the first piece of that complex puzzle. And that should be good for all of us, where we live.
More from LabourList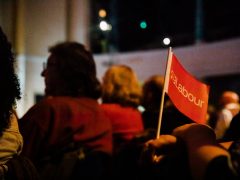 News
New guidance issued by Labour for selecting parliamentary candidates ahead of the next general election is set to…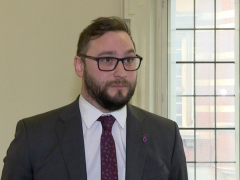 News
Christian Wakeford today defected from the Conservatives to the Labour Party. Some have wondered whether his politics fit…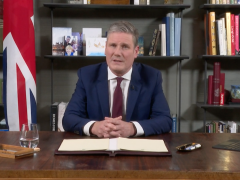 News
Keir Starmer has used a party political broadcast this evening to urge the public to "call time" on…