A year from today we will know whether Labour has succeeded in winning back trust and power in just one term, a task that has eluded opposition parties for over 40 years. Eighteen months ago, shortly after I joined the Shadow Cabinet, Ed Miliband told us that to achieve this goal it would not be enough to just defeat our political enemies in the Tories and Lib Dems. We also have to defeat the enemies of modern politics: apathy, anger and disengagement.
Ed was spot on when he said Labour must understand what's wrong with modern Britain, believe we can transform it and convince people that we have the ideas, drive and ability to deliver that change. The last few months has shown we are winning that battle.
Our commitment to freeze energy bills was a turning point. In promising to hold down bills for twenty months, while reforming the broken market, we have shown that Labour is not afraid to stand up for consumers.
We understand that families, right across the income scale, are struggling to pay the bills and the dent this has on living standards.  Unlike this government, Labour would not simply wring our hands and hide behind the market; we understand it's our duty to mend broken markets, so they serve the people, not the other way round.
Our pledge to help deal with the cost of energy is part of the reason Labour is winning back trust.  It sends a clear message about the kind of government we want to be – one that works in the interest of ordinary people, while taking on unchecked commercial and corporate power.  We are backing this up with a wider Cost of Living Contract, which amongst other things pledges to tackle low pay, get 200,000 new homes a year built, while delivering greater security in rented homes with long-term tenancies and limits on the amount tenants' rents can rise each year.
At the same time we must challenge the clapped-out orthodoxies about the division between market and state, which have hamstrung Governments for too long.  People in Britain know that markets need rules and fair-minded regulation – they also know it is the government's job to provide them.
The Tories are incapable of rising to this challenge. They remain mired in the failed thinking, which allowed our banks to run riot and so many of our public goods to become private cash-cows. How else do you explain their inability to speak the truth about our rip-off energy market or to recognise the crisis in our housing sector?
They have shown this blinkered thinking yet again with their unwillingness to properly test the likely impact of Pfizer's bid for Astra Zeneca (AZ).  Their instinctive response to each of these issues is that it isn't a job for government.  According to Tory dogma government's job is just to get out of the way and let the market run wild.
No-one wants statist control, but nor do people want government to stand idly by while the future of their family, their employer and the wider economy are determined solely according to the vicissitudes of a global market. That's why 61% of people surveyed by the FT this week said they want a government to be tougher on big business.  Labour is the only party capable of doing this and that is why we will continue to ask if it is in our country's interests for yet another UK company to be taken over by overseas investors.
This should not be a controversial question.  In the United States or on mainland Europe it is the first question government would ask.  I know, because I used to work for Pfizer.
Pfizer are hugely successful and significant global player in pharmaceuticals, one of the world's most important markets.  This is a market where through GSK, AZ and myriad smaller companies, universities and scientific institutions, Britain punches well above its weight.
Pfizer on the other hand is commercial and American to its fingertips. So regardless of the soft words from their CEO, any future decision they take will serve those interests first.  That is why the growing warnings from British scientists and investors, should be heeded by government. They know that folding AZ into Pfizer brings precious little benefit, but obvious risk to UK Plc.  Don't just take my word for it, ask one of the 2,400 people from Sandwich, Kent who lost their jobs when Pfizer closed their only British R&D site in 2011.
The truth is only Labour is standing up for Britain, on the side of the people, in the face of vested interests.   With concrete policies to deliver our ideas, and concrete plans to match our ambition to change Britain for the better. We're winning the battle of ideas and winning back trust.  Roll on May 7th, 2015.
More from LabourList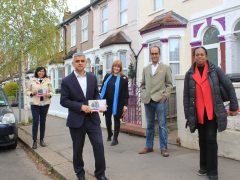 Comment
As Londoners head to the polls tomorrow, Labour sources are warning that they are "expecting a considerably worse…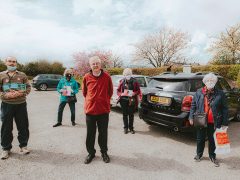 Comment
"People have realised that Wales can use its powers independently," Jane Hutt explains to me. "But Welsh Labour…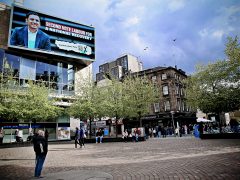 Comment
Labour started off in 1999 with every constituency seat in Glasgow, and it stayed that way until 2007,…