There was an intoxicating atmosphere of camaraderie at Stand up for Labour's 100th event in June. Labour supporters, trade unionists and Save our Hospital campaigners from all over west London sat side by side in a celebration of the local election results. All the frustrations of the last few years were forgotten and laughter reverberated around the room as two grown men who should know better (Raymond & Mr Timpkins) aped around with cards captioning well-known songs.
Earlier on, there had been wolf whistles for Stephen Cowan, the new leader of Hammersmith & Fulham council, and Andy Slaughter MP as they pledged to fight to keep Charing Cross Hospital. Each table of audience members cheered as their CLP was named. To paraphrase Ed Miliband, it can't be much better than this.
And the night raised over £1,000 for Hammersmith CLP.
But this feeling of bonhomie doesn't only come after election victories and it doesn't just have to be in London. Ask Stand up for Labour audiences in Cardiff, Crewe, Upton-upon-Severn, Stourbridge, Nottingham, Bolton, Lewes, Greenock, Prestonpans, Ipswich, Hull, Witney, Southport, Hastings, Eastbourne and many other towns and cities across the country and they will report a similar experience.
Stand up for Labour offers a cheap night out for members and supporters (tickets are usually £10-£12) and mixes stand-up comedy with political speeches (Sadiq Khan, Stella Creasy, Michael Dugher, Ken Livingstone, Caroline Flint, John McDonnell, Neil Kinnock, Andy Burnham – even 97-years-old Denis Healey – have appeared). There is now a pool of good comedians who are dedicated to supporting the Labour Party, performing in public halls, once-thriving (but now struggling) working men's clubs and even converted churches.
We boast regular appearances from 'Grumpy Old Man' Arthur Smith, Red Dwarf star Norman Lovett, 'QI' and 'Live at the Apollo' TV regular Sara Pascoe, 'Show me the Funny' winner Patrick Monahan, the 'Godfather of Alternative Comedy' Arnold Brown, Red Wedge veteran and Comedy Store regular Steve Gribbin and, another guitarist who is a regular headliner on the comedy circuit, Christian Reilly.
Christian Reilly was the winner of 'Act of the Year' in January, where he won over 500 votes in an internet poll. There was an incredible response from CLPs across the country, with over 1,500 people choosing their favourite comic from 2013. There were over 40 comedians to pick from, all of whom had performed at least twice for different constituencies. Stand up for Labour has not only been a support to local community halls but has also given many comedians an income in a tough economic climate.
There have been problems on the way. Some of the comedians used jokes that should be reserved for coarse Stag and Hen night audiences and there were complaints (quite rightly too). There have also been some venues with poor lighting or PA systems. It's also not been easy for CLPs to know how to promote events as this is totally new to them.
But we have tackled this. We now have a clear guide for comedians about what is and is not appropriate material and where this is not adhered to the comedians are not booked again. We also email a questionnaire after each event to ask the audience for feedback so we can find out more about what they liked – and didn't like. And we have the resources (four stage banners, two PA systems – even stage lights) to put on two events on the same night.
We realised it was difficult for CLPs to promote events so we contacted those constituencies that had put on successful events and asked them to describe what they had done. We send these examples of best practice to everyone who contacts us so they can see how to make their night fruitful. This has produced a noticeable increase in audience numbers in 2014.
Stand up for Labour events bring together trade unions, local campaigners that Labour activists are allied with and CLPs in a social setting that is not available elsewhere. Building a local network of campaigners is a key element of the party's campaigning strategy and there are few better examples of this.
In the past two years, Stand up for Labour has raised nearly £90,000 for CLPs, providing valuable income for grassroots campaigning. We want to put on as many events as possible so we can increase this amount, bring more activists together and make sure we all have more to celebrate in May 2015.
Crispin Flintoff is the founder of Stand Up for Labour. For more information on Stand up for Labour, go to www.standupforlabour.co.uk
More from LabourList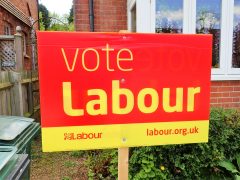 Comment
Rishi Sunak announcing a windfall tax on oil and gas firms this week is a clear vindication for…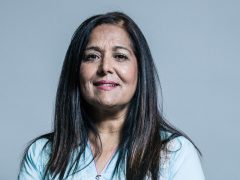 Comment
Boris Johnson's Conservative Party won a mandate to 'level up' the UK at the 2019 general election. The…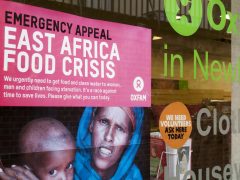 Comment
Someone in East Africa dies of hunger every 48 seconds. This is the result of the imperfect storm…