This article is from Our Labour, Our Communities – a pamphlet of 10 essays by Labour PPCs, published by LabourList in partnership with Lisa Nandy MP.
He had fallen asleep at the desk.
'You ok?' I asked.
'Bit tired' he said. 'They've got us doing 14 hour days – it's too much.'
This wasn't the first conversation of this kind I'd had, and for me it signified a turning point.
It was 1998 and I was working at the London Fire Brigade (LFB). The staff there – cooks, cleaners, security guards – had previously been proud employees of the London Fire Brigade but under the Tories 'Best Value' policy they had been sold out to the lowest bidder.
So, the contract was sold but the predominantly female and ethnic minority staff often stayed the same. However, there were key differences for employees. Their pay was dwindling and each time a contactor won a bid for providing the same service at a cheaper price, employees' terms and conditions would change too. When I raised concerns with the Equal Opportunities Department, I was told it wasn't my business. Yet, I'd come from a working class background, and so I thought the conditions of fellow workers was absolutely my business – I left the LFB and went to work for a trade union. This was my political route to change and how I joined the Labour Party.
So much of what the Coalition government is doing now reminds me of my days at the LFB after it had been sold off. Bit by bit, they have picked up where the Thatcher government left off by driving down wages, increasing insecurity within the workforce and dehumanising welfare policy. In Brighton, we see working people queuing at food banks and more and more people sleeping on our streets, in our parks and on the beach.
This isn't about abstract policies or numbers on a piece of paper, it's real life for so many people who can't get on no matter how hard they try or how many hours they work.
I want to tell you about one such person I met.
Rob is 22 and a trained actor. He moved to Brighton because he thought there would be more opportunities for work here. There are; he was cast in a play at the Brighton Festival. But the life of an actor is uncertain and his acting wage not steady enough to pay the bills.
He moved to Moulsecoomb and Bevendean, which is a bus ride away from town and one of the poorer areas of the Kemptown constituency; over 40% of children in this area live in poverty.
He got a job at a large hotel on Brighton seafront on the catering and banqueting team. He was on the minimum wage and a zero hours contract but told that he could expect to work 35 hours a week. He had to buy his own uniform and provide his personal mobile number so VIP guests could contact him whenever they wanted. He wasn't entitled to any annual leave nor could he book certain days off on the rota. It's worth keeping in mind that he was working for a major global hotel chain – whose Worldwide Operating Income after taxes was $460m in 2013.
I asked him to describe what life was like at that time and he said: "It was painful, physically painful – even when I worked as many hours as possible, 90% of my money went on rent, working just 35 hours it was a struggle to live – and that was in a house of five people."
The last straw came a few months ago. Rob had been offered four shifts for the month, not enough to live on but he couldn't turn down the work. So he set off to his £6.31 an hour job by way of a £4.60 one-day saver return. When he arrived he was told that he wasn't needed that day after all. He'd lost money going to work and was down to three shifts for the month. Except the hotel had scheduled him to work on the day of a friend's funeral. When he asked to swap a shift they refused because they said he'd not given enough notice. He was down to two shifts and about £100 from which he had to pay his rent, bills and buy his food. This simply wasn't enough to survive on. He had a row with his manager and walked out.
That won't have bothered the hotel. They take on so many zero hours workers that if people like Rob kick up a fuss – or dare I say unionise their workplace – they have lots more people to choose from with little consequence. This government has essentially created the 'disposable employee'.
What do we do about it? Low wages and insecure jobs cannot be the future of work. They don't benefit the individual, society or the taxpayer. We spend billions of pounds of taxpayer money each year subsidising poverty pay or on the revolving door from the zero hours/agency work contract to the Job Centre and back again.
A good start would be to implement a statutory living wage for those employers who can afford it and corporate tax credits for those who can't. Multi-national companies have no excuse for paying a wage that people can't live on. When they do that, the taxpayer is picking up the bill for shareholders. A statutory living wage for those companies would make working people better off and decrease the welfare bill at the same time.
However where a small or start-up business genuinely can't afford to pay a living wage (and we have to accept that is sometimes the case), they should be entitled to apply for a means tested benefit to top up their income. If we're going to subsidise low pay, we should at least treat it in the same way as benefits for individuals and families. This would be one mechanism for supporting small and new businesses whilst ensuring people can live on their pay.
Secondly, we should ban zero hours contracts. If employers want to make the case against a ban we should engage with them. However, the level of sheer exploitation that we're seeing right now makes it hard to believe that any other option will deter those who are determined to base their business model on the insecurity of their workforce.
Finally, we should ensure that there are workplace rights fit for the 21st century.
It is time to restore dignity at work and for Labour to end the concept of the disposable employee. That doesn't mean 'a return to the 1970s', it means looking at workplaces in the 21st century and creating a system that is fair, gives security to working people and allows them to have control over their own lives.
People in Rob's situation aren't able to exercise the rights that exist in theory because agency work and zero hours contracts have created loopholes that are no longer the exception but the rule in many cases.  The job of the Labour party and the Labour movement is to campaign locally and nationally to fight for those rights and ensure they exist in practise. If I get elected to Parliament, that is what I will continue to do.
Nancy Platts is the PPC for Brighton Kemptown & Peacehaven
More from LabourList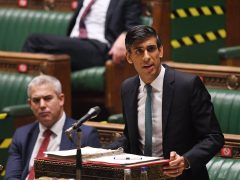 News
Rachel Reeves has declared that the resignation of Lord Agnew, over what the anti-fraud minister described as the…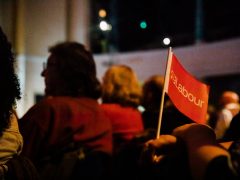 News
Martin Forde QC has sent a letter to members of Labour's ruling body today telling them that his…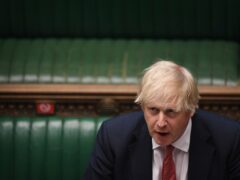 News
Boris Johnson has been warned that his government's planned increase in National Insurance contributions, which is set to…