What are the chances of Labour entering a coalition with the Scottish National Party after the election? Pretty slim.
First of all, there's the simple mathematics of it. Will Labour and the SNP have enough seats between them to command a a parliamentary majority? Probably not. If they could, would they be able to reach an agreement? It's more likely that some of the SNP's bottom line demands would be too much. Would governing with them even be desirable? There are certainly plenty of potential pitfalls.
Deputy general secretary of the Fabian Society Marcus Roberts last night delved into greater detail on those three questions.
And yet, the anonymous calls for Ed Miliband to pre-emptively reject a deal with the SNP are premature. Part of the thinking behind this, I understand, is that it will send a clear message to voters in Scotland that Labour are the only serious alternative to the Tory Government, and should work to squeeze out some anti-Tory voters from the SNP support.
It is not too difficult to see how this might spectacularly backfire. The SNP would surely claim it as proof that Labour are not serious about removing the Conservatives. Following on from "colluding" with the Tories in the independence campaign, they would reason, Labour were now saying they couldn't work with the SNP to remove David Cameron.
In a country as divided and politically fractured as our appears seems to have become – and I'm talking about the whole UK here, not just Scotland – it seems unwise to decrease the the number of people who we do not deem as "beyond the pale".
The Tories and UKIP? We can't form a government with them.
But the SNP? As a pro-union supporter of Trident renewal, even I can't honestly say that it would be too much to at least give it a go. If support from the SNP (which could come in the shape of a more informal confidence-and-supply agreement) is the best opportunity we have to repeal even just the very worst aspects of this Government, then we have a duty to try.
It might also help us to push through more of our agenda, too. If we enter coalition talks with the Lib Dems (which we also can't dismiss, as I said last April), having already ruled out an SNP pact, they will hold a much stronger negotiating position. Knowing that there is no chance of us striking up a deal with another party elsewhere, they will be able to hold us to ransom and whatever hobby horse they decide to care most about: some interminable referendum on proportional representation, probably. Or worse, a Norman Baker Cabinet position.
A hung parliament is looking increasingly likely. Only last week, 56% of LabourList said that they believe the the outcome of the election will be Labour as the largest party, but short of an overall majority. If that turns out to be the case, we need to consider the avenues open to us that would take us over the line and best allow us to govern comfortably. Last year's argument about the the Lib Dems still applies:
"If we end up as the largest party in a hung parliament, our first priority must be to try and form a coalition. There is no point having policies to befit the country if we cannot implement them. If that means having to strike a deal with the Lib Dems, then so be it. After five years of this Government, it would be irresponsible to further delay the opportunity to start repairing the Tory damage."
Given how tough a slog it is going to be over the next three and a half months, given how hard it is to win this election, and given how desperately many people need a different government, cutting off potential routes to power is the last thing Ed Miliband should be doing right now.
More from LabourList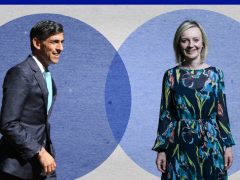 Comment
Rishi Sunak and Liz Truss have now gone head to head in six hustings with Tory members in…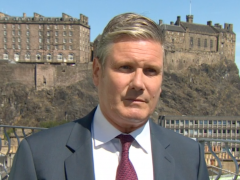 News
Keir Starmer has said that he will set out a "comprehensive set of proposals" to combat the cost-of-living…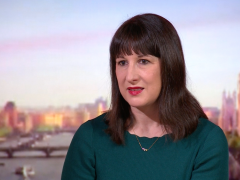 News
Rachel Reeves has urged the Tory leadership candidates to "stop playing to the gallery" and come up with…