When I first left university, I worked in telesales for four years. I earned a very low wage which was topped up with a sales bonus. I didn't sell, I didn't eat (certainly the latter half of quite a few months were very lean at times). That experience certainly sharpens the mind and a persons negotiating skills.
The first truth of any negotiation is that you have to give something away. And very rarely does that thing get to be be something you don't care about. You don't get to trade "kicking puppies" for "free ice cream for life". It's not how fair exchange works.
So with any negotiation, you have to know what in your arsenal you can and are willing to give away and what you are not. And you have to be as broad about what you will give away as you are precious about your red lines.
This all came flooding back to me as I listened to a former Labour minister – now Lord John Hutton – claim that the retention of Trident must be a red line for Labour. I think this is completely wrong. If Labour refuses to share power and cedes government to the Tories who will continue to brutalise our NHS and other public services, in order to retain a vastly expensive nuclear deterrent that we will never use (please God) and does not protect us from the modern non-state threats of the 21st century we will have lost our way so badly we may never come back.
But I would say that, I'm a unilateralist. For me scrapping Trident is the free ice cream scenario. And I am glad that at the NPF, it was agreed that Trident must be considered as part of the strategic defence review. So I think Hutton is wrong to claim this "red line" is the settled will of the Labour Party.
But if we get to negotiation (and like the rest of you, I am working and hoping for a majority Labour Government) I too will have to consider giving up my own personal shibboleths. For example, if we go into some sort of alliance with the Greens, I might be forced to swallow the funding of homeopathy on the NHS.
As a firm believer in science, and at a time when resources are so scarce, such a flagrant waste of money would be anathema to me. I would also have serious concerns about the long term repercussions of giving undue and unearned credence to a form of medicine that is internationally being sold abusively to cure such diseases as AIDS and Malaria leading to the abandonment of conventional medicines – the kind that actually work.
But to save the NHS would I be willing to give this little part of it (and my soul) away? I would probably have to. I cannot make this my red line. I have to have some negotiables.
This is not the time for endless debates about what might be on or off the table. Hutton's intervention was clearly trying to place a marker for the very reason that he can clearly see it may well not be a red line and as a passionate believer in retaining Britain's nuclear weapons he wanted to try to push his case. It was crass and personally I think probably counter-productive to his own cause.
But we all as a Party need to think in a more grown up way about what our red lines for this election and beyond are and must be. Repeal of the Health and Social Care Act should be one given it is at the heart of our campaign. Also reform of the energy markets as part of our ongoing commitment to solving the cost of living.
But members and supporters of all parties are going to have to understand how our politics has changed and how that changed how we must do politics. With or without first past the post, the era of strong one party government is gone for the foreseeable future. All governments will be a compromise – even if they scrape a majority. No Party will get everything it wants because no party wants all the same things. We need to be more mature in our understanding of what that means as we campaign, as we negotiate (internally and externally) and as we govern.
More from LabourList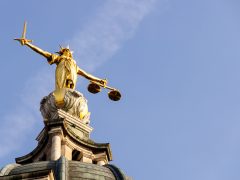 News
Labour has told the government that "rape victims cannot be left to wait decades for action" after official…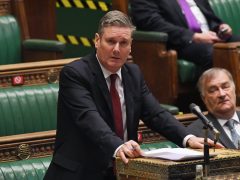 News
Keir Starmer is set to lose another of his closest aides as it has been confirmed that Chris…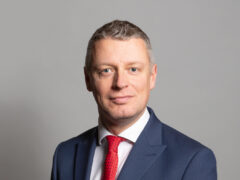 Comment
Extreme weather happening more often is an urgent sign that all is not well with our planet. We…