Len McCluskey, General Secretary of Unite, has publicly offered his support to Ed Miliband after the party faced criticism from once prominent Labour figures.
McCluskey condemned the likes of Peter Mandelson, Alan Milburn and John Hutton, who have spoken out against Labour's Mansion Tax and NHS plans, as "Blairite retreads", he told them "stick to counting your money, and stop stabbing Labour in the back. He then offered a clear message to Miliband, saying "have the courage of your convictions and ignore these blasts from the past."
At a speech in Birmingham today, McCluskey also urged members and officers at Unite to work towards a Labour victory.
This speech comes after Unite announced on Thursday evening that they would be donating £1.5million to Labour's general election campaign because the Executive Committee of the union were worried the Tories would be elected on a 'tide of big business cash, while Labour remains under resourced.'
McCluskey explained why this donation was so important: "I regard this as doing our duty to democracy…Our money is clean, transparent to the public, democratically-sanctioned and honestly accounted for. It's the pennies of our members each week, not the ill-gotten gains of the ruling elite."
He went on to outline why supporting Labour was so important:
"The electorate is today poised between fear and hope. Fear is the basis of the UKIP menace – blame someone else for all the problems, usually immigrants or foreigners, and seek refuge in an imagined past.
"But it is hope that is blossoming today as we have seen in last week's magnificent election result in Greece. Labour needs to bottle some of the Syriza spirit and take that anti-austerity agenda to the people here.
"The Tories are plotting a reduction in the scope and role of the state which even Thatcher could only have dreamed of, taking us back to the days of the 1930s, under the pretext of balancing the books without, of course, asking the rich or big business to contribute. They want to tear to bits every advance working people have secured, every protection we have built up, over the years.
"Let me say today – it's not going to happen. If a government with the backing of less than one voter in four tries to deny the rights of a movement of millions, we will treat that with the contempt it deserves. And if we are pushed outside the law, so be it. If Unite is ever to die, it will not die on its knees."
Labour support is our duty"
"If we lose the election, we understand how much harder that life will be for the people we serve.
"That's why I'm appealing to each and every one of you – step up to the plate. Get behind your union and its political strategy, and get behind a Labour victory in May. Answer the Party's call. Do not stand aside from this battle, or let any doubts and reservations paralyse you.
"We are now facing the fight of our lives."
More from LabourList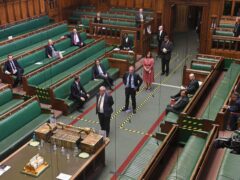 News
MPs have rejected by an 81-vote majority an amendment to ensure that the most serious charges against serving…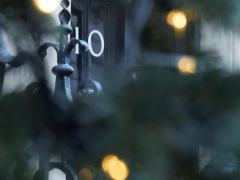 News
Wes Streeting has urged the government to "come clean" over the party reportedly held in contravention with Covid…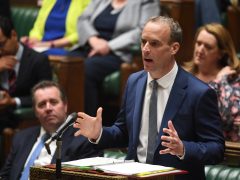 Comment
"They have broken the law, the prorogation of parliament. They have broken treaties, I have in mind the…