Labour are yet to announce their policy regarding funding of higher education (HE). Back in 2011 Ed Miliband suggested that fees might be reduced from their current £9,000 a year to £6,000 a year under a Labour government. Nothing has been confirmed on the subject yet but last week there were rumours that this kind of fee reduction could become Labour policy.
Now, vice-chancellors from across the UK have criticised this potential policy saying that it would "damage the economy, affect the quality of students' education, and set back work on widening access to higher education".
In letter published in the Times (£), Sir Christopher Snowden, vice-chancellor at the University of Surrey – along with the English members of the Universities UK board who signed the letter – has said that reducing fees by £3,000 a year "does not help poorer students and risks the equality of education for all."
Although this is not Labour policy yet – and may never be – many have pointed out that the cost of unpaid debt generated by such high tuition fees damaging to the economy.
Speaking on the Today programme, Ed Balls said he understood why the universities wanted to keep the status quo but that it's not working well for student, tax payers and the government. He explained that such high fees are costing the tax payer more not less because students aren't earning enough to pay back their fees. He said "the status quo is unsustainable, costly and hidden." 
Along this line, Liam Byrne Shadow Minister for Universities, Science and Skills, outlined the HE funding landscape as it stands:
"The Tory-led government trebled fees and now it is crystal clear that the student finance system is going bust, saddling students with debts most will never repay of £43,500 on average and costing the taxpayer more than the system it replaced.
"According to new Ucas analysis, trebled fees have deterred thousands of potential students from applying."
However, despite offering this explanation, he stressed that Labour were still deciding on their proposals for HE funding. Byrne has himself hinted on a number of occasions that a Graduate Tax could be in the works. Balls reiterated his desire to see a graduate tax today on Radio4 but stressed that no policy has been decided upon.
We'll keep you updated on any further developments…
More from LabourList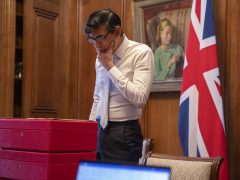 News
The TUC has urged Rishi Sunak to urgently extend the furlough scheme amid rising unemployment as "millions of…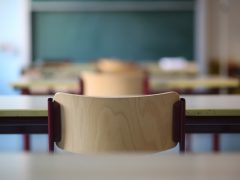 Daily email
Boris Johnson has continued to use Theresa May's old tactic of ignoring opposition day votes. The government adopted…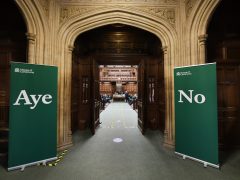 News
The House of Commons has approved, by 263 votes, Labour's expression of support for protecting holiday pay entitlements…