Response of Shadow Home Secretary Yvette Cooper to statement by Home Secretary Theresa May on inquiry into child abuse:
Mr Speaker.
Rotherham, Oxfordshire, Savile in the BBC and the NHS, North Wales Care homes, Rochdale, Elm Guest House – and too many others
Too many institutions that failed to listen to children. Failed to protect them. Turned a blind eye while they were abused. And in some cases even covered up awful crimes.
Those who endured abuse need justice, they want the truth and they want answers about what will change for the future. And they need support.
And all of us want to know that abusers are being prosecuted and stopped, that children are being heard and kept safe, that the same mistakes aren't being made over and over again.
That is why this inquiry is so important. Why it must work to get to the truth but also to set out the reforms we need for the future.
Why we will support it and we wish Justice Lowell Goddard well in getting it swiftly underway. 
But this is now 213 days since the Home Secretary first announced the inquiry, over 2 years since I first called for it. And it has had three false starts – under her first two chosen chairs, but also the process of panel hearings which the Home Secretary launched in November, and which she now has had to abandon.
We cannot afford for the Home Secretary to fail again on this, so we need to be clear she has resolved all of the previous problems.
First, she lost two previous chairs because the Home Office did not do due diligence and she did not consult survivors. I welcome the fact she has now met with groups of survivors. Can she assure us due diligence has also been done this time? I strongly welcome the additional support for survivors. But can she tell us how she will ensure survivors have an ongoing voice in the shape of this inquiry and keep this under review – perhaps learning lessons from the Northern Ireland inquiry? 
Second, the inquiry was repeatedly not put on a sustainable footing with the powers and independence it needed – and concern was raised about its independence from the Home Office. Making the inquiry statutory is welcome, and something we called for. Can she tell us whether the counsel and staff to the inquiry have been appointed by the Home Office or by the Chair, and what their relationship will be with the Home Office?
Third, there has been considerable and damaging confusion over the role and procedures of the panel, and their independence of the Home Office. The panel must include survivors. We also need to know is this a panel inquiry chaired by Justice Lowell Goddard. Or a judicial inquiry by Justice Goddard, advised by a panel.
Fourth, the scope and purpose of the inquiry has not previously been clear and still isn't now. I welcome her decision to extend its remit. I agree with her it must look at institutional failure and make recommendations for the future. I also agree with her that individual crimes must be investigated by the police rather than the panel, and welcome the greater clarity about how criminal investigations will be handled.
But what about this continued question over whether there was a cover up in Whitehall or Westminster of very serious crimes, over many decades.
Extremely serious allegations have been made but they have not been investigated. Today the Home Secretary has had to tell the House that more files were missing from the Wanless review – including files on briefings to the Prime Minister of the day, that have only come to light when something was discovered by accident in the National Archives.
So have the Foreign Office, MI6, Downing Street and other departments now been asked to look at their files? Why was that not done before when we asked for it?
No one has looked more widely at allegations about cover ups or decisions not to investigate or prosecute in that period. 
Can she clarify whether she expects the Goddard inquiry to look in detail at these allegations, whether it will have the investigative capacity to do so, and whether it will for example be able to look at top secret information held by the security agencies. Or if that is not its purpose, then who will pursue this investigation. Because it is clear people expect to get to the truth of what happened within Government.
And finally can she tell us what she is doing to make sure the police and social services have the resources to deal with these serious cases.
The current police investigations are immensely important – there are new allegations in the papers only today. Police forces have said they are struggling to cope with cases that are now rightly coming forward, especially given the scale of officer cuts. They must have the ability to pursue these very serious investigations wherever they lead.
We know there are long delays in the National Crime Agency dealing with online abuse. And forces struggling to provide officers to attend all the child protection conferences that are deciding how to safeguard children right now.
What is the Home Secretary doing to respond to these extremely serious concerns that police forces and social services do not have the capacity to investigate and keep children safe today.
Mr Speaker, for too long this appalling crime has been ignored, children who called for help haven't been heard, and too many of them still aren't being listened to today. I know the whole House will want this Inquiry to work now be thorough and effective.
The Home Secretary concluded by asking for patience. But she will know better than anyone.
That this inquiry has gone wrong too many times already and we still need assurance that the resources and measures will be in place to protect children today.
She will know patience is running out.
We need action to support child protection now, and this Inquiry underway and able to get to the truth.
More from LabourList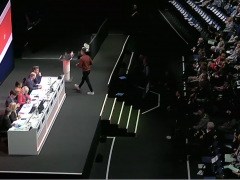 News
Labour passed a number of constitutional amendments, known as rule changes, at its party conference this year. We…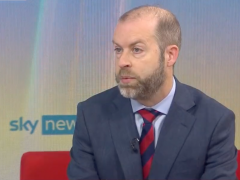 Video
Jonathan Reynolds has denounced the government's economic policy as "unsustainable, dangerous, reckless and a gamble with people's futures"…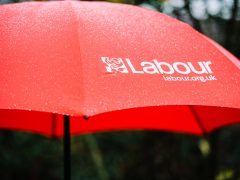 Daily email
YouGov published explosive findings last night. According to the pollster, Labour has a 33-point lead over the Conservatives – which…