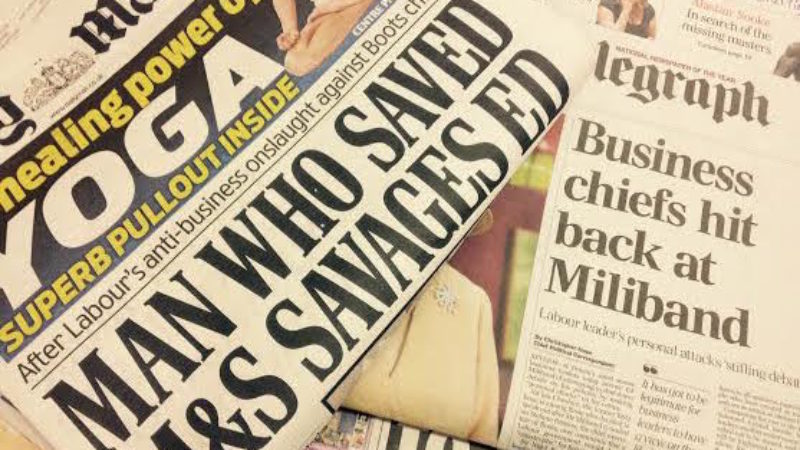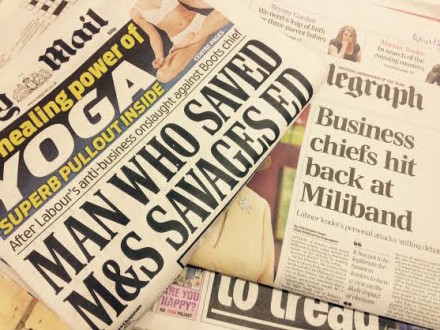 Labour in Europe, as at Westminster, is opposed to politicians taking second jobs.
Being a Member of the European Parliament is, and must always remain, more than full-time job.
Not only does it involve representing regional constituencies, being responsible for a wide range of very serious issues and trying to be effective in a large, international institution, but it also involves having to overcome near constant attack from Eurosceptics in the press and politics here at home.
That means Labour Euro MPs have had to be painstaking in seeking to develop transparency practices, which do their best to rebut such attacks.
That's why, when I undertook my own parliamentary 'declaration of interest,' I entered all my representative roles, even though these are clearly within my duties as a Member of Parliament – and I specifically added the word "unpaid" against each one.
These roles include acting as a volunteer Patron to a local HIV/AIDS charity, a drugs and alcohol counselling service and a community choir – all in my constituency.
I even listed my membership of Labour's National Policy Forum.
So although we can hardly be surprised when this week the Daily Telegraph published a Eurosceptic article slamming Euro MPs once again, I was astonished that it added me to a list as one of the "highest earners" amongst MEPs for holding second jobs.
To be clear, I hold no second job and have no outside earnings.  I was deeply hurt that my constituents, party members, friends and family would read this false, damaging and embarrassing story.
The Telegraph story also surprised me by quoting the findings as being supported by the renowned world anti-corruption organisation, Transparency International, (TI)… as well as my own declaration of interest!
So I contacted TI and they were as shocked as I was. They pointed out that the link on their website faithfully reproduced the reference to my activities as all "unpaid."
TI wrote a letter to The Telegraph accordingly but, as it was not published, they decided to release their own statement saying the newspaper had "drawn unfounded conclusions and made a number of inaccurate claims."
With specific respect to me personally, they added: "Howitt declares a number of activities, but specifies that every single one is unpaid. To assume that [he has] high outside earnings is misleading and incorrect."
When a Brussels news website reported the statement, the caption underneath my photo read: "active but unpaid."
The Telegraph reporter concerned cheerfully admitted to me when I rang him, that he had not bothered to check the declaration of interests himself, nor sought to contact me for comment in advance of the story being published.
Yet the Telegraph continued to maintain the report online, only grudgingly adding a denial – which would leave most readers still wondering at the truth?
However my complaint against the newspaper has today forced 'the house magazine of the Tory Party' in to a humiliating climb down.
They wrote me an e-mail now having to admit their report had been "significantly misleading regarding your earnings," agreeing to remove the offending article from their website and to replace it with a full retraction and apology.
That apology is posted on their website now – but will only stay there for 24 hours. Do read and enjoy it while you can! (Or you can see a screenshot here.)
It is difficult to see this as anything other than a Conservative-inspired smear against Labour.
As the only Labour Euro MP in the East of England, the Telegraph falsely names me in their report, but stays silent over the fact that one of the Conservative MEPs for my region declares £3,500 earnings as a journalist, one of our UKIP MEPs declares £8,500 earnings as a farmer, and the two further UKIP MEPs were reported to have continued in party jobs for a prolonged period despite being elected last year.
Of course an apology now can never fully recover the damage caused by the original report. Mud sticks.
In a frenzied political environment fuelled by Eurosceptic propaganda and general cynicism about politics, this whole incident also simply risks reinforcing popular attitudes that 'all politicians are the same'.
I have written this article to try to show: we are not.
More from LabourList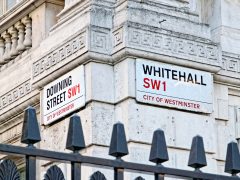 Comment
New governments need to make a splash, to make changes, to make their mark. The first 100 days…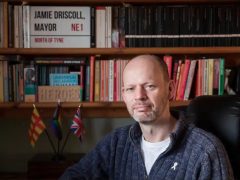 News
The Labour mayor for the North of Tyne region Jamie Driscoll has been blocked by the party from…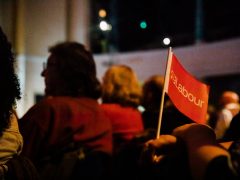 News
Labour Party membership has fallen by almost 170,000 since 2018 and by approximately 19,000 since last summer, despite…