David Cameron and Iain Duncan Smith have repeatedly refused to explain how they would make the £12 billion cuts in social security spending that their fiscal plans for the next parliament depend on. If anyone wondered why, now  we know.

Leaked documents drawn up by civil servants for Conservative ministers and reportedly discussed with Conservative officials, confirm that this extreme cuts plan would hit disabled people and their carers hard.
The Tories have denied this is their plan. But the truth is that to make the £12 billion cuts they have promised, they will have to go further – with even deeper cuts than they have already announced to the tax credits that millions of working families rely on to make ends meet.
As the IFS said yesterday, "it is likely they would have to make changes at least as radical as this to find £12 billion a year. We should be told what those changes would be". So if not they don't plan to make these cuts, who are they planning to hit? Children, disabled people or working families?
Today I have written to Iain Duncan Smith asking him to come clean with the electorate. With less than six weeks to go before polling day, voters have a right to know what the Tories are planning.
Labour has a better plan to control the costs of social security so we can ensure it is there for people who need it. We will tackle the causes of rising spending in low pay, long term unemployment, rising rents and lack of affordable housing.
We will make work pay raising the minimum wage to £8 an hour, we'll guarantee jobs for young people and the long term unemployed and we'll get a better deal for renters and ensure at least 200,000 homes are built a year.
That way we can maintain a fair and affordable social security system that supports work, rewards contribution, and treats those who need its support with the decency they deserve – abolishing the cruel bedroom tax, ending targets for sanctions, overhauling the Work Capability Assessment and getting a grip on benefit backlogs and delays.
There will have to be tough decisions on spending – like restricting winter fuel payments for the richest five per cent of pensioners, and capping Child Benefit increases by one per cent for two years. But we won't sign up to extreme spending cuts that the Tories have committed to. Cuts which are even deeper in the next three years than have been seen over this parliament, and which we now know would be devastating for working families struggling to make ends meet, as well as disabled people and their carers.
So it's time for the Tories to come clean on their secret £12billion plan to hit children, carers, families and disabled people.
Rachel Reeves MP, Labour's Shadow Secretary of State for Work and Pension
More from LabourList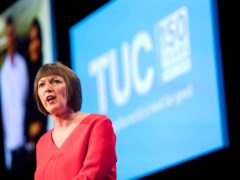 News
Frances O'Grady has a demanded a "pandemic-scale intervention" to combat spiralling energy bills after analysis revealed that annual…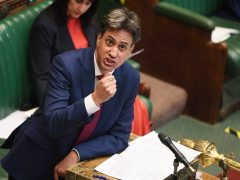 News
Ed Miliband has declared that the Conservatives are "missing in action" on the cost-of-living crisis after the government…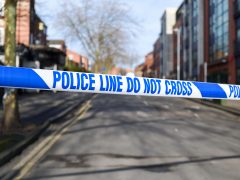 Comment
90 minutes into what felt like the millionth Tory leadership hustings, Rishi Sunak uttered the words of a…