Last week when Labour announced that they'd reduce tuition fees from £9,000 a year to £6,000 they made the fourth in their five general election pledges. This meant university fees were added to a list that already reads:
1)reduce the deficit
2) control immigration
3)protect and improve the NHS
But what will be the party's fifth and final pledge? As it'll be made on 14th March, we wanted to know what LabourList readers would choose to be this final commitment. The vote was split in a number of different ways, with no policy area surging hugely ahead of others in terms of support.
However, housing came out on top with 29% of the vote, followed closely by railways with 22%. It's no surprise that these two policy areas are highest on the list, there's a groundswell of support for the next government to build more houses while a majority of the public would like to see the railways renationalised.
The cost of living came in third with 15% – this is likely to be Labour's election pledge and as many still struggle to survive on their wages, if Labour do go in this direction it will surely be as part of their determination to prove they can be trusted with the economy.
Meanwhile, education (8%), devolution (6%), defence and foreign policy (6%), Europe (5%), other (7%) and don't know (2%)  all got very similar scores.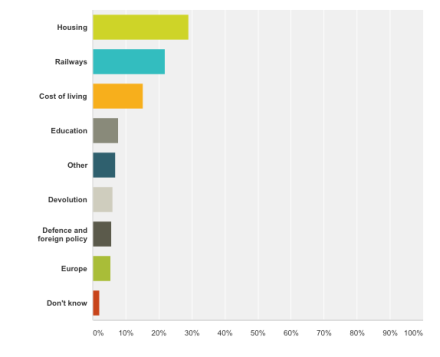 In the past couple of months, the Green party have been doing relatively well in the polls. This has been dubbed 'the Green surge'. However, last week, Green leader Natalie Bennett came in for ridicule after an interview on LBC, which even she admitted was painful to listen to.
It's been said that the Greens could split the vote on the left, meaning they could, essentially, take votes away from Labour.
Given all of this, we wanted to know if LabourList are you more or less concerned by the threat to Labour posed by the Green Party than they were six months ago.
The vote is split pretty evenly, as follows: No change 35%, more concerned 33%, less concerned 28%, don't know 3%.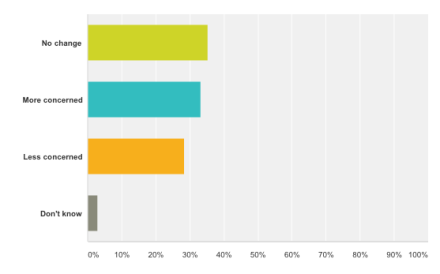 And now for one of our rolling questions. This week it was who do you want to be Labour's candidate for London Mayor? This is an interesting question to ask at the moment, because although the general election is so close, there has been a significant amount of movement around the mayoral race.
Earlier this week, Diane Abbott launched her campaign website – and she did an exclusive interview with LabourList's Maya Goodfellow, speaking about why she wants to be mayor.
Meanwhile, Margaret Hodge dropped out of the race a couple of weeks ago but said she'd back a 'non-white' candidate. Earlier this week, she appeared to offer her support to David Lammy but said she still hadn't decided who she was officially backing.
And as we covered this week, Christian Wolmar – the only candidate who isn't an elected politician – is trying to crowdfund his campaign.
With all of this in mind, let's take a look at the results. As has become the trend, Tessa Jowell is well in the lead. This time, she's surging ahead with 32% of the vote.
In second place, is lesser known Christian Wolmar, with 19% of the vote. This is the first time Wolmar has come in second – so could he be in with a better chance than many think? It is worth noting, however, that Wolmar included a link to the survey in an e-mail to his supporters (cheeky). But this is a significant score – and shows he's getting a bit more organised – even if it is to get people to vote in our surveys.
Just behind these two are Sadiq Khan (14%) and Diane Abbott 10%. Both have relatively high profiles and although Khan has yet to confirm he'll run to be mayor, it is looking increasingly likely that he will.
In fourth place is Doreen Lawrence with 8%. It's unlikely that Lawrence will run, so it'll be interesting to see where support for her goes. And David Lammy comes last with 6% – he'll be disappointed with that, six months after launching his campaign. Lammy needs to get more traction for his campaign, and quickly.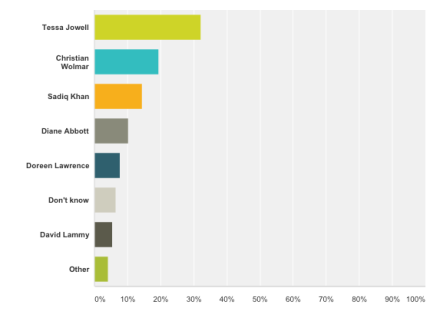 1,312 voted in this week's survey. Thank you to everyone who took part.
More from LabourList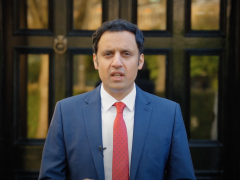 News
Anas Sarwar has called for emergency legislation to be put forward in the Scottish parliament in response to…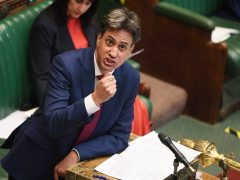 News
Ed Miliband has accused the Conservative leadership candidates of "infighting" and being "more focused on playing politics" than…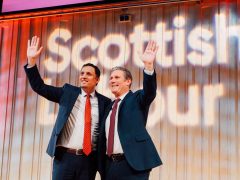 News
Labour could win back half the seats the opposition party once held in Scotland at the next general…