Labour's Oliver Coppard, who earlier today was revealed as having the support of snooker legend Ronnie O'Sullivan, remains marginally ahead of Nick Clegg in Sheffield Hallam, according to the latest constituency poll.
Coppard has shown a consistent lead in polling of the seat, with the previous three surveys by two pollsters all showing him with a lead: by two points earlier this month, by 10 points in February, and by three points in November.
Now, the latest Ashcroft poll gives the Labour candidate a one point lead over the Lib Dem leader. The findings for Sheffield Hallam are:
Labour 37%, Lib Dem 36%, Tory 15%, UKIP 7%, Green 4%
Labour finished in third place here in 2010, but seem to be attracting the majority of the anti-Government support this time. However, Clegg could use this research to squeeze Tory voters more in the final week – Ashcroft found that 31% of 2010 Tory voters will now give their vote to the Lib Dems to keep Clegg in. Lib Dems also claim that name recognition (Ashcroft polling does not prompt candidate names) could help Clegg on polling day.
If Labour are able to pull away some more Green supporters, they might just manage one of the night's biggest scalps – but it looks like it will be very, very close.
The other two seats polled by Ashcroft are Tory-held marginals: Thanet South, the three-way where Nigel Farage is standing; and South Swindon, where former MP Anna Snelgrove is the Labour candidate. In both, small leads for the Conservatives are found.
South Swindon sees Labour trail by a single point, 36% to 37%, after a previous Ashcroft poll in March revealed a tie. Those familiar with the seat believe Labour have the stronger ground game, and it a race so close it could all come down to who is best able to get their supporters out on the day.
Thanet South, meanwhile, sees Labour fall away a bit following a three-way dead heat in a leaked poll earlier this month. It seems the Conservatives may be able to attract Labour voters towards an anti-UKIP coalition to keep out Farage. There the Conservatives are on 34%, UKIP 32%, and Labour on 26%.
More from LabourList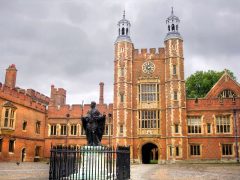 Daily email
No turn? Good morning. The i reported last night that Labour would ditch plans to remove charitable status from…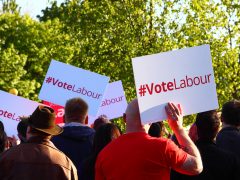 News
This year's Labour Party conference in Liverpool is one of the most hotly anticipated yet under Keir Starmer's…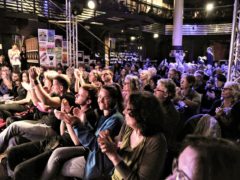 Comment
The rollback of Labour Party democracy continued this week with activists and unions now blocked from using conference…