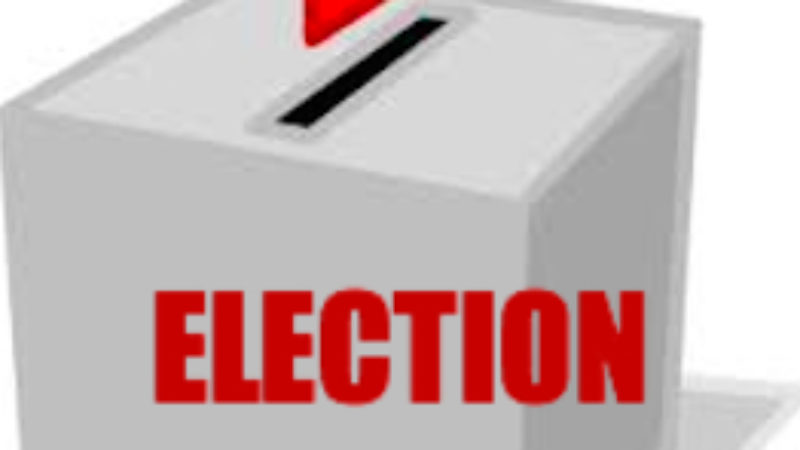 We want to hear from you – how things are going in your area? Do you have any hot tips for us? E-mail us at [email protected] and the pick of your submissions will be added to the liveblog.
08.28am: We moved back over to our tumblr, as we were experiencing some technical problems. However, we're back up and running here. Here are the updates from the tumblr:
We've heard Ed Balls has lost his seat. We'll give you figures when we hear them.
The Tories have held Norwich North – Con 43.7%, Lab 33.5%
Labour have won Tory-held Hove 42.3% to the Tories' 39.9%
It looks like the Lib Dems have lost £145,000 in lost deposits…
Labour win Chester from the Tories
Labour's Chris Matheson has won Chester from the Tories. It's a very close one: at 45.7% to 45.5%. There was 260 votes in it but he has just managed to overturn a 2,500 majority.
There's a recount in Morley & Outwood, Ed Balls' seat. Reports are that it's incredibly close. We'll let you know when we hear the result for definite.
Labour have won Bristol West from the Lib Dems with 35.7% to 26.8%
Esther McVey has lost her Wirral West seat to Labour, who now have a 417 majority.
06.19: Conservatives have gained Rochester and Strood from UKIP, meaning at the moment there's only one UKIP MP at the moment. We're still waiting on South Thanet but doesn't look like Farage has won it.
06.06: Galloway gets 8,000 votes in Bradford West and loses his seat to Labour's Naz Shah who gets 19,000. Labour activists up and down the country will be rejoicing over this result on what overall has been a bad night for Labour.
05.18: Updates from the past hour or so from our tumblr.:
Esther McVey has lost her Wirral West seat to Labour, who now have a 417 majority.
We can report Ed Balls has lost his seat. We'll give you more information on this when we get it.
Reports are Labour have held Hampstead and Kilburn – we'll confirm as soon as we can.
03.50am: Wes Streeting has won Ilford North – 43.6% to Tories' 42.8%. That's a Labour gain from the Tories, in a 6.3% swing, Streeting has overturned a 5,000 majority.
03.42am: A great win for Labour – Naz Shah gains Bradford West from George Galloway.
03.39am: Labour gain Cardiff Central and Brent Central. Swing of 13% swing from the Lib Dems to Labour in Cardiff Central. Labour's Dawn Butler also wins Brent Central from the Lib Dems.
03.17am: Both David Lammy, MP for Tottenham, and Chuka Umunna, MP for Streatham, have both held their seats. Lammy got the highest ever vote for a Tottenham MP.
03:10am: John Mann, who's often outspoken, has written the following on Twitter: "Can't say that Labour leadership weren't warned repeatedly-those who even bothered to meet that is. Never hurts to listen."
02.56am: Labour have won Ealing Central and Acton from the Tories, making Rupa Huq the new MP. Lab 43.2%, Con 42.7%, Lib Dems 6.1%.
02.40am: It's really not clear whether Ed Balls will hold on to his seat Morley and Outwood – sources says 'it's too close to call'
02.37am: A Labour source says: Results in Scotland are clearly very difficult – if the exit poll is right, the seats SNP taking off Labour will turn out to be crucial if David Cameron ends up back in No10. The next government will have huge task of uniting country.
02.24am: Douglas Alexander has lost his seat to the 20-year-old SNP candidate by around 6,000 votes. It was a 27% swing to the SNP.
02.15am: SNP have taken Kilmarnock and Loudon from Labour with 26% swing. SNP 55.7% and Labour on 30.4%. Plenty more Scotland results to come but it looks like they could all play out this badly for Labour – MG
02.10am:  There are rumours that UKIP might take Hartlepool from Labour. Apparently there's a recount happening right now and it's between Lab and UKIP – MG
01.55am: It looks like Labour are going to win Redcar back from the Lib Dems with a big majority. Word is it could be by 10,000. But it's also thought UKIP will come second. – MG
01.54am: The Tories have held Nuneaton, with a 3.0% swing to them. This was a seat Labour needed to win. The Lib Dem vote collapsed, but it seems a good proportion of that went to UKIP – MG
01.48am: Reports are things aren't looking good for Labour in Vale of Clwyd – a Labour-held seat, where they were 2,500 ahead in 2010 – MG
01.40am: Reports are Tory sources say they're is set to gain Walsall South from Labour – MG
01.17:  Sadiq Khan has held Tooting with 47.2% (+3.7). The Tories however are on 41.9% (+3.4) – that's a 0.2% swing to Labour. The Lib Deb vote seems to have collapsed (-10.9) but it's been divided between Lab and the Tories – MG
01.10. Hello everyone! Maya Goodfellow here. LabourList is back up and running below you'll find the updates we've been doing on our tumblr (http://mylabourlist.tumblr.com/)
ITV reporting Murphy has lost his seat
ITV are reporting that Jim Murphy, leader of Scottish Labour, has lost his seat. Sources said that Labour thought if they win 5 seats in Scotland, Jim Murphy's would have been the fifth – MG
Lib Dems lost deposits
The Lib Dems have lost more deposits in the last couple of hours than they did in the previous three general elections combined. However, much of that seems to be going to the Tories and to the Green Party, as well as Labour. – CP
Swing to Tories in North Swindon
The Tories have held North Swindon but this time on 26k (up from 22,408), while Labour's down by around 800 (from 15,348 to 14,509). Lib Dems around 7,000 down and Greens 1,000 up. Swing of 4.2%. It was 104 on the target list – MG
Labour source says BBC forecast of the Greens to gain Norwich South looks well wide of the mark – MG
Turn out in Jim Murphy's seat is 81%. Not a good sign at all – MG
Jeremy Vine's seat projections based on the exit poll is throwing up confusion. It has the Green Party taking Norwich South, which would be a big surprise, the Tories winning in places like Derby North, and yet Labour winning Bermondsey and Old Southwark from the Lib Dems, which needs a huge swing. I was out in that last seat today, and it certainly feels close, but does not make sense when compared to the rest. – CP
So the Ipsos MORI exit poll seems to have caused confusion and disbelief in  the Labour party. Ashcroft's exit poll looks better for Lab, but still not great: Con 34%, Lab 31%, UKIP 14%, Lib Dems 9%, Greens 7% – MG
How did LabourList readers think we would do tonight – and how does it compare  to the exit poll? As you can imagine, they paint drastically different pictures. 46% thought Labour would be the largest party, with about 38% predicting the party would win between 270-279 seats. – CP
UKIP's emergence as the opposition in the industrial north is another depressing facet of tonight's unfolding story. Across Sunderland they polled about 20,000 – roughly the same as they got in the European elections last year. – CP
The news that the Lib Dems are expecting Danny Alexander to lose should come as no surprise. As yet no sign that the SNP will not sweep the board in Scotland. – CP
There's just been some talk that Labour's candidate Naz Shah could win Bradford West. That's where Respect's George Galloway has been the MP since 2012. That'd be a win that many would be very happy about…MG
Hi everyone, we'll be bringing you the results as they come throughout the night. Each member of the LabourList team be tagging in and out of the liveblog but we'll let you know who's saying what using the following initials – Mark Ferguson (MF), Maya Goodfellow (MG), Conor Pope (CP), and Emma Burnell (EB)
22.38: YouGov has Tories on 284 and Labour on 263. That's a markedly different figure.
22.32: Here's how Labour have reacted to that exit poll:
"It's been close all the way through – and exit polls have been wrong in the past. YouGov is v different from the BBC's. Coalition came into election with maj of 73 and even if BBC exit poll is right, that has been all-but wiped out. Who forms next govt is who can carry the confidence of the the HoC.'"
22.12: There's not really anything more to say for the moment. But that's sickening…
22.03: Well that's a sobering exit poll. But it has the SNP winning all but one seat. And the Greens picking up a second seat. Both seem unlikely.
22.00: Polls have closed. The exit poll has the Tories on 316 and Labour on 239.
That's clearly not good, but remember this is just an exit poll.
21.46: The TV crews are getting ready outside of Labour's Brewers Green HQ: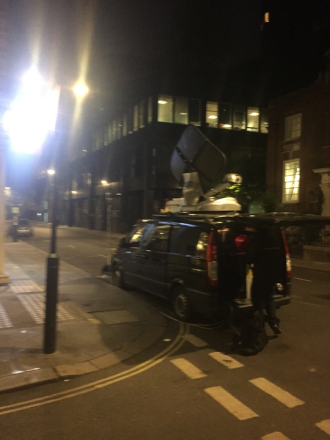 21.22 We're hearing positive things from Nuneaton where Labour's Vicky Fowler is hoping to unseat Conservative Marcus Jones. The seat is Labour's 37th target and will be vital to a good night for us.
21.02 Polls close in just under one hour. Spirits seem high as does turnout.
19.57 And here's that pic as promised: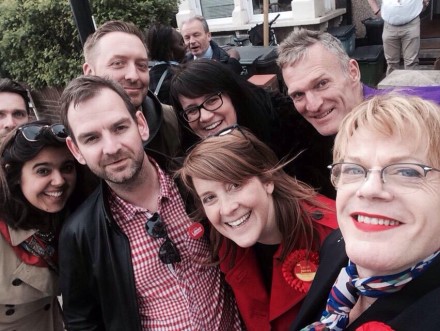 19.37 We hear Eddie Izzard will be helping GOTV efforts in Croydon this evening. This is his second time in the seat and he's campaigned in 62 constituencies over 4 weeks for Labour. If any of you have pictures, do send them to the address above.
19.18 The Guardian are reporting that people claiming to be UKIP supporters are intimidating voters outside of polling stations in South Thanet. Labour's candidate Will Scobie has released a statement saying "Whichever way people want to vote, they should be free to do it without abuse and intimidation."
19.04 Wes Streeting, Labour candidate in London marginal seat Ilford North notices something a little off about his opponent's messaging:
You had one job… pic.twitter.com/KtiD3ZoP2G

— Wes Streeting (@wesstreeting) May 7, 2015
    18.11 Just in case any Labour activists needed any more encouragement to get every vote we can, Katie Hopkins has confirmed to Sun Nation that she will leave the country if Ed Miliband becomes Prime Minister. 17.46 According to Jason Beattie of the Mirror, Labour activists have just knocked up a Nick Clegg staffer in Hornsey and Wood Green. Which slightly begs the question why wasn't said staffer out on the doorstep?
Labour activists in Hornsey & Wood Green bemused to knock on door and find a Clegg staffer still in.

— Jason Beattie (@JBeattieMirror) May 7, 2015
  17.36 A London based Ladbrookes customer has backed Labour for most seats placing a huge £50K on odds at 4/1. Does  this big spender know something we don't? Meanwhile, the odds are now 10/11 for both Ed and David to be Prime Minister.   17.27 Great new image emailed to members from Jon Ashworth: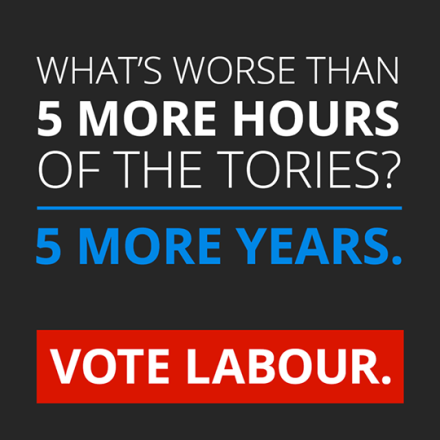 17.05 We have heard that Votesource – the Tories GOTV software is failing in a number of key marginals. Mark Wallace of Conservative Home has tweeted that the Tories are now relying on an old fashioned paper returns method which will slow them down considerably:
Hearing from a variety of seats where VoteSource is borked that campaign teams are left relying on old paper canvassing returns.

— Mark Wallace (@wallaceme) May 7, 2015
 17.01 Hello – Emma Burnell tagging in from Mark for a few hours. This is my first ever LabourList live blog  and very excited I am too. 16.53 Some people are finding some very enterprising ways to encourage people to vote Labour:
Cyclist rides round West End & posts it to Strava urging people to 'Vote Labour' http://t.co/E7nWjPS85U #cycling pic.twitter.com/2DDvayy5Xd — road.cc (@roadcc) May 7, 2015
    15.58: Another celebrity endorsement that young people might hear – Neil from Clean Bandit says: https://twitter.com/cleanbandit/status/596311404073897985 14.50: A not exactly proportionate response to getting out the vote from UKIP here: https://twitter.com/ukipsalford/status/596309576225562624 (We briefly posted what we thought was a tweet from a Tory MP. It was from a spoof account, which we realised a moment later and took it down immediately. Apologies for that) 14.30: A very touching tweet from Hilary Benn – this will be the first Labour election without Tony Benn campaigning in it for a very very long time: https://twitter.com/hilarybennmp/status/596302694861688833 14.22: Up in Scotland it'll be a tough night for Labour, but could there be some tactical voting in play there? We've had Labour tellers tell us that some non-Labour voters are backing the party to try and stop the SNP. How effective will that be? We honestly don't know…but it's unlikely to blunt the SNP attack too much. 14.19: An interesting tweet here from the FBU's General Secretary Matt Wrack. The FBU aren't affiliated to Labour, but after Cameron claimed to be a "firefighter" in recent days, it doesn't look like her has their support. https://twitter.com/MattWrack/status/596264907642937345 And this is their national HQ: https://twitter.com/Kevin_Maguire/status/595237310142222336 14.11: Hello everyone, Mark Ferguson here taking over from Conor for the early afternoon shift on the liveblog this afternoon. So where are we so far? Well that depends on if the polls are correct, but it also depends on what turnout is like and what that means. All signs are that turnout could be higher than expected across the country. Labour will hope that means the ground advantage is paying off. Tories will hope that means a repeat of 1992. But no-one will know for another 8-10 hours… 13.58: Darlington Council confirm that they issued some ballot papers without all the candidates on – UKIP's was missing from 89 ballots issued this morning. They say correct ballots have now been issued, and it seems the election is "continuing as normal in Darlington". 12.34: The final poll of the 2015 election is in, and it gives Labour a one point lead. You can see every poll from the last day over at our round-up. There have been nine in total, and it gives an average of Conservative 34.1%, Labour 33.9%. Squeaky bum time. 12.20: Election day is always a little slow-moving, but expect more of this kind of things over the coming hours, and yes, sorry, days too: it is being reported that trade union 'sources' will push Labour to support a move to a proportional representation voting system to sweeten a deal with the Lib Dems. 10.52: It seems there have been administrative problems in Hackney, with lots of reports of people having registered, but still being unable to vote. This follows many who signed up for a postal ballot not receiving one. Worth keeping an eyes on Diane Abbott's Twitter account today. 09.51: Earlier this week, we reported that Clegg could hang on in Sheffield Hallam with the backing of Tory voters. It seems that is exactly what is strategy is:
Interesting Hallam leaflet aimed at CON tacticals pic.twitter.com/HeN5tRbtMs — Mike Smithson (@MSmithsonPB) May 6, 2015
09.46: This is Conor Pope, taking over for the liveblog that all important brunchtime slot. What's the best thing you've seen today? This house is going to take some beating for me:
As a London paediatrician, I'm supporting the party that won't put a million more children in poverty @CatherineWest1 pic.twitter.com/yWF8gbdPAV — Dr Sara Hamilton (@Dreams1975) May 7, 2015
09.25am:  It's worth noting this in the Mirror today – people who aren't planning to vote are more likely to vote Labour: http://www.mirror.co.uk/news/ampp3d/heres-brits-who-never-vote-5647755. Remember, there's still plenty of time to vote – the polls are open until 22.00.
Research shows those not planning to vote would be most likely to vote Labour if they turned out. EVERY VOTE MATTERS http://t.co/OlRGKL8IeU

— Mark Ferguson (@Markfergusonuk) May 7, 2015
08.20am: Don't forget that we want to hear from you throughout the day. What's going on in your area? Want to let us know results from your local count later tonight or this morning? E-mail us on [email protected]
08.00am: The polls have been open for an hour. Ed Miliband has voted – have you?
07.55am: It's going to be a long 24 hours+. But here's a reminder of some of the key timings to remember later tonight.
Polls will close at 10pm, and we'll be bringing you exit poll results – with analysis – as they appear.
We only have to wait around 45mins to an hour (give or take) for the first set of results to come through from Houghton and Sunderland South, this usually at around 11pm.
After Nuneaton is expected at 1.00am and the City of Durham at 1.30am, 2-3am will most likely be dominated by a whole host of results from Scotland. Although East Renfrewshire, the seat in which Scottish Labour leader, Jim Murphy, is standing isn't expected until 3.20am.
Other results to watch out for: Sheffield Hallam (Nick Clegg's seat), Hampstead and Kilburn (one of the closest marginals in the country) and David Cameron's seat Witney at 4.30am.
At 6am we should get the results for South Thanet, where Nigel Farage is standing, and Uxbridge & Ruislip South, where Boris Johnson is the Tory candidate.
The last round of results should come through between 12.00-13.00 on Friday afternoon. They're Warwick & Leamington at around 12.00 – a Labour/Tory marginal, no. 53 on Labour's target seat list – and the last set usually come from St Ives at around 13.00.
07.30am. Morning everyone! After a 5 year countdown, election day has finally arrived. The polls are open and in just over 24 hours we should have a relatively good idea of how the next House of Commons will look – even if we don't know what form the government will take.
It's Maya Goodfellow here, kicking off the LabourList General Election Liveblog 2015. We'll be bringing you updates throughout the day (do send us pictures of final campaigning you're doing) and through the night, until tomorrow, as we hear results. Good luck to all of the candidates and anyone who's out on the doorstep today.
More from LabourList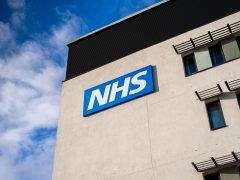 News
The GMB and the Royal College of Nursing have called off planned strike action in Wales following a…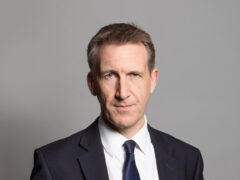 News
Dan Jarvis' bill on extending job protections for pregnant women and new parents has passed its third reading,…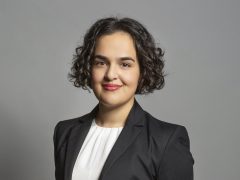 Comment
"Children are literally being picked up from outside the building, disappearing and not being found. They're being taken…