John Prescott, former deputy prime minister, has hit out at Tony Blair for intervening in Labour leadership contest yesterday, saying they were "totally unacceptable".
At a Progress speech, the former prime minister yesterday intervened in the leadership debate. He said "people who say their heart is with Corbyn, get a transplant". Prescott said this was "totally unacceptable" and "absolutely staggering".
Speaking to BBC Radio 4 Prescott also defended Corbyn, saying that he would not be a disaster for the party as some have said. Although he noted he was backing Andy Burnham – not Corbyn – to be leader, he said the Islington North MP is a "great guy".
He told the BBC: "I have a lot of respect for Tony Blair, I worked for him a lot of years, but to use that kind of language is just abuse. The Labour party is about the heart, as well as the head, and to suggest somebody should have a transplant if they are making decisions by the heart is totally unacceptable."
Blair made these comments the morning after a YouGov poll showed Corbyn taking a 17-point lead in the leadership contest.  According to this poll, Corbyn would eventually win the contest.
Prescott also criticised John McTernan, former aide to Blair and chief of staff to Jim Murphy when he was leader of Scottish Labour. The political strategist said that MPs who had nominated Corbyn were "morons" .
In response to these comments, Prescott said: "Who the heck is John McTernan? He advised in Scotland, and we lost. He advised in Australia, and we lost. … He has no authority."
He went on to critique Harriet Harman, interim Labour leader, for her approach to the welfare bill vote, which took place on Monday night. After pressure from within the party Harman tabled a Reason Amendment to the Bill but advised her party to abstain on the main vote. The amendment was defeated and 48 Labour MPs defied the party whip to vote against the bill. Prescott said her decision on the vote was "silly".
He argued: "It was a decision made by Harriet. She had no authority to make it. The shadow cabinet was against it, the PLP was against it. I think Harriet got it wrong."
More from LabourList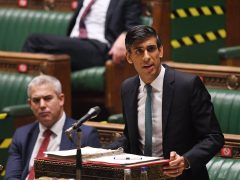 News
Rachel Reeves has declared that the resignation of Lord Agnew, over what the anti-fraud minister described as the…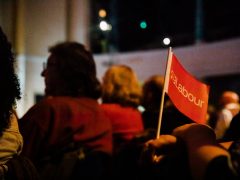 News
Martin Forde QC has sent a letter to members of Labour's ruling body today telling them that his…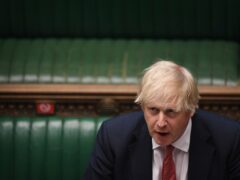 News
Boris Johnson has been warned that his government's planned increase in National Insurance contributions, which is set to…