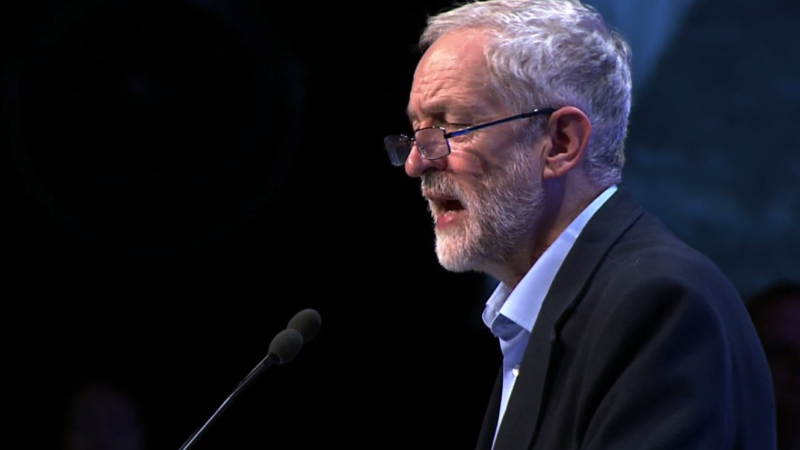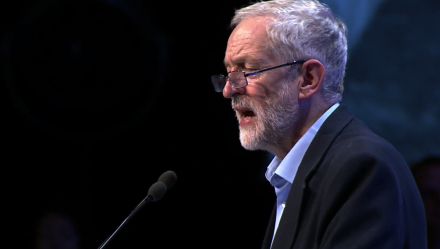 This weekend saw a Labour MP threaten to challenge Jeremy Corbyn to a leadership contest, a Corbyn ally suggest the possibility of deselections and a second peer resign the Labour whip.
Lord Grabiner, who became a peer in 1999, announced that he was quitting the Labour whip on Friday, telling The Times (£): "I have nothing in common whatever with Mr Corbyn — and I don't believe we are ever going to win an election."
He became the second peer to quit the whip in protest at Corbyn's leadership, after Lord Warner made his decision earlier in the week. Both peers have remained members of the Labour Party.
Rochdale MP Simon Danczuk told yesterday's Mail On Sunday that he was prepared to challenge Jeremy Corbyn as a stalking horse candidate to provoke a leadership contest, if next May's election results are underwhelming for Labour.
The outspoken MP has been vocally critical of Corbyn's leadership so far, and said he would only stand in order to trigger a contest in which a "serious contender" could put themselves forward – naming Chuka Umunna, Dan Jarvis and Emma Reynolds as possibilities.
"If the results for Labour in May are as dire as we all fear, then yes I would be prepared to stand as a stalking horse against Jeremy Corbyn. My only intention is to secure a better leader for the Labour Party, and to give us some chance of winning the next General Election.
"At the moment, I and many of my fellow MPs simply cannot see that happening under the current leadership. I do not have any expectation of winning myself, but would hope to open up the field for serious contenders such as Chuka, Dan or Emma."
Next May will see nationwide local council elections, as well as elections for the Scottish Parliament, Welsh Assembly and London Mayor.
Triggering a leadership election or removing an elected leader is very difficult under Labour Party rules.
It is also difficult to remove a sitting Labour MP as the candidate for the next election. However, former MP and London Mayor Ken Livingstone, an ardent supporter of Corbyn, said yesterday that MPs "undermining Jeremy Corbyn" could face the possibility of deselection.
"If your local MP is undermining Jeremy Corbyn, opposing the anti-austerity measures that we want, people should have a right to say: 'I'd like to have an MP who reflects my view.' It shouldn't be a job for life."
Asked whether MPs who regularly defy the Corbyn whip should expect to face deselection procedures, Livingstone replied:
"Yes. If you've got 1,000 new members join your local party because they supported Jeremy Corbyn's policies, you've got an MP completely undermining that, that's fine. They should have the right to challenge that. It doesn't mean to say they will necessarily win."
Though Livingstone also said that he did not think moderate MPs were 'under threat', on the grounds that "Jeremy is very inclusive" and has rejected calls for mandatory reselection. You can watch the full interview here.
Speaking on the Andrew Marr Show, Shadow Chancellor John McDonnell rejected the possibility of deselections, saying "We are opposing any threat to individual MPs. We are not in favour of reselection of these MPs."
More from LabourList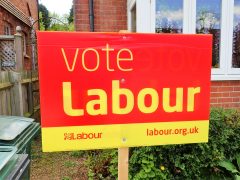 Comment
Rishi Sunak announcing a windfall tax on oil and gas firms this week is a clear vindication for…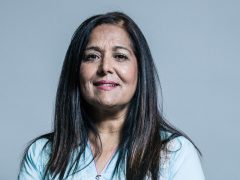 Comment
Boris Johnson's Conservative Party won a mandate to 'level up' the UK at the 2019 general election. The…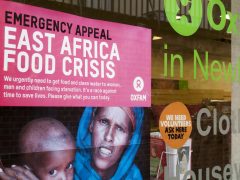 Comment
Someone in East Africa dies of hunger every 48 seconds. This is the result of the imperfect storm…