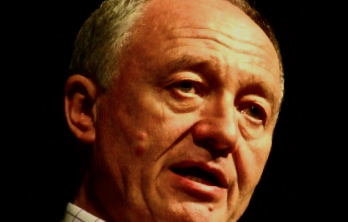 Ken Livingstone is finished in the Labour Party. His bizarre Hitler rant has succeeded in uniting Corbynista and centrist Labour MPs, as well as the entirety of the mainstream press, in condemnation.
He has been suspended and will surely be expelled. For many in the Labour Party, it cannot come soon enough.
Livingstone has disgraced himself one time too many and, if he is bowing out, it will be with perhaps his most toxic intervention yet.
His comments about Hitler supporting Zionism were offensive and incomprehensible. And, after leaving a trail of havoc in various broadcast studios on Thursday morning, he popped up again today to blithely clarify his views. He denies anti-Semitism.
I am tempted to say it couldn't get any worse but with Ken, you can never be sure.
It is only 12 years since he was popular enough to land a second term as mayor of London – but it feels like a lifetime ago. Yet as mayor he helped win the Olympics for London and brought in the Oyster card. As leader of the old Greater London Council he cut transport fares and championed diversity.
So what has happened this week? So much ink has already been spilled on the analysis of his outburst on BBC Radio London – where he was originally booked in to discuss the suspension of Naz Shah for suggesting Israel be "relocated" to the US – that it is important to look at what he actually said:
"Let's remember when Hitler won his election in 1932, his policy then was that Jews should be moved to Israel. He was supporting Zionism – this before he went mad and ended up killing six million Jews."
To quote Hitler as a supporter of Zionism – the movement supporting the establishment of a Jewish state in the historical land of Israel – is remarkable and shows a wilful blindness to the deep offence it would cause. It is no wonder Livingstone was denounced as anti-Semitic and berated publicly by Labour MP John Mann.
"There's been a very well-orchestrated campaign by the Israel lobby to smear anybody who criticises Israeli policy as anti-Semitic."
No there hasn't. The "Israel lobby", like any group ranging from feminists to eurosceptics, has a presence in the media and around Parliament to argue its own case. People who champion Israel are entitled to verbally clobber their opponents just like any other campaign group. But people on the left can and do criticise Israel, or champion Palestinian rights, without stooping to making anti-Semitic comments.
"She [Shah] is a deep critic of Israel and its policies. Her remarks were over the top but she's not anti-Semitic."
Even Shah admitted her notorious social media posts, in which she posted an image suggesting Israel be "relocated" to the US and referred to "transportation" of Israelis, were anti-Semitic. She apologised and said she would make an effort to understand her serious mistakes. To most people that would sound like an open-and-shut case – but not to Livingstone, who bafflingly defended Shah long after she had given up defending herself.
"I've been in the Labour party for 47 years; I've never heard anyone say anything anti-Semitic. I've heard a lot of criticism of the state of Israel and its abuse of Palestinians but I've never heard anyone say anything anti-Semitic…"
Really? Perhaps Livingstone hasn't been reading the news, in which Labour's faltering efforts to rid itself of anti-Semites have been widely documented. Vicki Kirby, vice-chair of Woking Labour, was suspended and Gerry Downing kicked out over anti-Semitic comments. Baroness Royall is investigating claims of anti-Semitism at Oxford University Club and Jeremy Corbyn has repeatedly condemned anti-Semitism. Once again, Livingstone seems blind to the facts. The only way to avoid reality is if you are arrogant enough to ignore it.
"I'll just produce the evidence and I mean it's hard for somebody to decide to suspend me from the party here when all this was there 30 years ago in the public domain and nobody raised a peep."
So Livingstone is arguing he should not be disciplined because his has got away with making similarly offensive comments in the past. It is a bizarre line of defence – not so much "I am sorry, I won't do it again" as "I am not sorry and I have done it again".
The impact of Livingstone's comments has, sadly, been immense. He has been suspended by Corbyn, condemned as "vile" by Tom Watson, and urged out of the party by shadow ministers. David Miliband strongly criticised him and the Board of Deputies of British Jews said his opinions were "abhorrent". Many Tories are quietly gleeful at the damage Livingstone has caused to the party.
Beyond all that, what else is left to say? After nearly half a century in Labour politics, Livingstone is finished. He has become a pariah. Goodbye Ken.
More from LabourList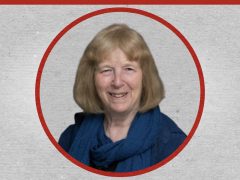 Comment
The national executive committee (NEC) met in the Labour borough of Westminster, the first time anyone has been…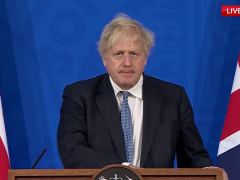 News
Three in five people feel that Boris Johnson should resign following the publication of findings relating to the…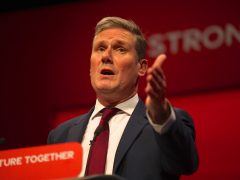 Comment
Below is the full text of the speech delivered by Keir Starmer in response to a statement from…