Labour figures are calling on the party to permanently expel Ken Livingstone as thousands sign a petition demanding John Mann be suspended for his confrontation with the former London mayor. This comes as a Jeremy Corbyn campaign visit to Wales was cancelled today amid the row over handling of anti-Semitism in the party.
MP Jess Phillips has become the latest to say Livingstone – suspended yesterday – should be thrown out for his remarks about Hitler, Zionism and the influence of the "Israel lobby". This morning has also seen the Jewish Labour Movement, which has been an official affiliate of the Labour Party since 1920, call for Livingstone to be "swiftly and permanently expelled".
Following on from yesterday we are calling for Ken Livingstone to be swiftly and permanently expelled from Labour. No more second chances.

— Jewish Labour Movement (@JewishLabour) April 29, 2016
Writing in the Guardian today, Jess Phillips says that the former London Mayor "must be thrown out".
Phillips says: "Ken Livingstone appears incapable of contrition. That is why he must be thrown out of the Labour Party. He is so certain he is right about everything, he won't come close to change."
The outspoken Birmingham MP adds: "mind the door doesn't hit you as you leave."
Shadow Cabinet minister Chris Bryant has also said he backs expulsion for Livingstone.
It's right Ken livingstone is suspended. As I said this am he's been explaining away anti-Semitism for far too long. I hope he's expelled.

— Chris Bryant (@RhonddaBryant) April 28, 2016
Yesterday Carwyn Jones, the First Minister of Wales, became the first major Labour figure to call on Livingstone to be expelled. In a statement, Jones said: "There is no place in the party for these views. These things aren't a matter for debate. Ken Livingstone must be expelled today."
Jeremy Corbyn was due to visit Wales today as part of the Welsh Labour campaign ahead of the Assembly elections next week. However, the visit has been cancelled, with suggestions that Jones has been unhappy with Corbyn's perceived dithering in dealing with cases of anti-Semitism.
However, many are also angered at the behaviour of Mann, who was yesterday reprimanded by Chief Whip Rosie Winterton for having a row with Livingstone in front of television cameras. Mann accosted Livingstone as the two entered the BBC's Westminster studios, and accused him of being a "Nazi apologist".
At the time of writing, over 8,000 people have signed an online petition for Mann to be suspended by the party.
Corbyn ally Jon Lansman – who yesterday said he was in favour of a suspension for Livingstone – has suggested that Mann has been guilty of  "stoking up the flames" of the situation. He told the BBC:
"Just as the Tories have an interest in stoking up the flames of whatever crisis is here – which I think by the way is largely a crisis of perceptions – so do some people in Labour.
"And I'm afraid John Mann is one of them. John Mann is no supporter of Jeremy Corbyn."
Former Labour figures have also waded into the row. George Galloway, who was expelled by Labour in 2003 for bringing the party into disrepute, said today that the current row was "an entirely synthetic crisis" and that "Ken Livingstone said absolutely nothing wrong". He added that "Nazism and Zionism were two sides of the same coin."
Alan Sugar, the peer who last year left the Labour Party after endorsing Boris Johnson in the 2012 London Mayor election, said that Livingstone's comments were "stupid and ignorant" – and expressed concern that he will manage to "talk his way out" of permanent expulsion.
More from LabourList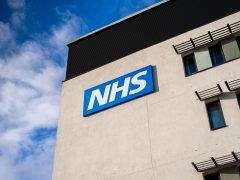 News
The GMB and the Royal College of Nursing have called off planned strike action in Wales following a…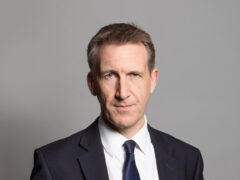 News
Dan Jarvis' bill on extending job protections for pregnant women and new parents has passed its third reading,…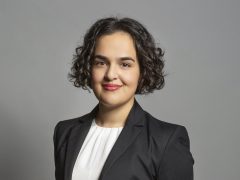 Comment
"Children are literally being picked up from outside the building, disappearing and not being found. They're being taken…