Labour's annual conference could debate another overhaul of the rules for leadership elections, following a call for the move from Labour First.
The group, traditionally aligned with the party's "old right" flank and associated with MPs such as John Spellar, Ian Austin and Michael Dugher, is asking its supporters to propose rule changes that would see the re-establishment of an electoral college for leadership contests.
And while some on the party's left want the re-selection process for MPs to be more similar to that of councillors, Labour First hope to bring councillors' re-selections in line with that faced by MPs – making it less likely to see de-selections of sitting Labour councillors.
The old system for electing a leader, where MPs, members, and trade unionists and affiliated societies each had a third of the overall vote, was scrapped under Ed Miliband's leadership – in time for last year's contest. It was replaced with a system where members, affiliated trade unionists and signed-up supporters all had a vote of equal weight.
Despite having supported the changes made through the 2013 Collins Review, Labour First now argue that the controversies surrounding the handling of the leadership election have "discredited" the new system. In a document sent out to the group's email list, they raise concern that the current process does not ensure that a leader has "substantial support" among the Parliamentary Labour Party, and that the £3 registered supporters scheme "should be abolished".
Critics of the group, which describes itself as a place for "Labour moderates" and sets out its opposition to the "Hard Left", have suggested that the change of heart over the system is down to factionalism. Labour First backed an ABC ("Anyone But Corbyn") approach to last year's contest, and some analysis suggests that Andy Burnham would have won the election if it had been held under the old rules due to Corbyn's lack of support among Labour MPs.
The Labour First document states:
"It is not sustainable for a leader to be elected without substantial support among parliamentary colleagues. The £3 registered supporter scheme was abused and discredited in 2015, caused distress to members in good standing who were paying the full fee, and brought the leadership election process into disrepute and should be abolished. Members of trade unions and other affiliates should be guaranteed a specific vote share in electing the leader."
The new electoral system suggested in the document recommends a third of the vote reserved for Labour MPs and MEPs, a third for members, and a third for 'affiliated supporters' – trade unionists and members of socialists societies who have signed up as Labour supporters. This, it argues, would stop people having more than one vote, and ensure that the party has control of the list of all voters, ensuring candidates equal access to the selectorate.
The email, sent out by Labour First secretary Luke Akehurst, stressed that the rule proposals were just suggestions, and that like-minded activists wanting to pass their own variants would be supported. They are encouraging members to put forward these proposals at Constituency Labour Party (CLP) meetings, as each CLP can now submit a contemporary motion for a rule change to be debated at September's conference in Liverpool.
More from LabourList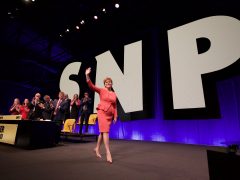 Comment
As allegations of Tory corruption and incompetence go up, their poll lead goes down. The two main parties…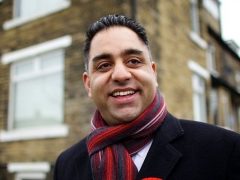 Comment
Boris Johnson's government is one that holds the working class, in all its diversity, in utter contempt. And…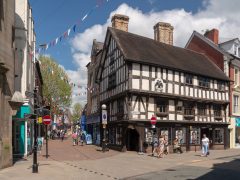 Daily email
Dominic Raab is under fire again for his mishandling of the Kabul evacuation. The former Foreign Secretary, recently…