Lucy Powell has said the Conservatives have "no support" for their education agenda as rumours intensify that Nicky Morgan will make major concessions to the flagship Tory plans to convert all state schools into academies.
Morgan, the Education Secretary, could allow some councils to run their own academy chains as well as retain the power to compel academies to provide places for children with special educational needs. 
In last month's Budget, George Osborne announced that all state schools in the UK would be forced to become academies, meaning they would no longer be under the direction of local authorities.
The potential backtrack follows a sustained campaign from Powell, the shadow Education Secretary, as well as many Conservative MPs and councillors, who asked why good schools that were well run should be subject to a costly re-organisation.
Dozens of Tory MPs could rebel over the white paper when it goes to a common vote. Many Conservative councillors have spoken out regarding the plans. Paul Carter, chair of the County Councils Network: "My concern is that the change will lead to a poorer education system… because the value that local authorities generally provide to schools will be removed."
Morgan has been asked to appear before the 1922 Committee, which includes all Conservative backbenchers, before the Queen's speech on 18 May in which she sets the Parliamentary agenda for the next year.
Powell said the possible changes show Morgan "hasn't been listening very carefully".
"It's clear the Tory Government doesn't have any support whatsoever for these plans. Head teachers, parents and now an increasing number of Conservative MPs see that it's a costly, unnecessary exercise with no evidence that standards will improve. If Nicky Morgan thinks that allowing good local authorities to form academy chains will allay fears then she clearly hasn't been listening very carefully.
"The Education Secretary needs to make clear whether she will be asking for powers to force all good and outstanding schools to become academies against their wishes as part of the Queen's Speech. Parents, schools leaders and others deserve clarity on this key issue. The Government's woeful handling of this to date has already caused huge upheaval and concern."
Since the Budget announcement, Powell has outlined a £560m "black hole" in funding for the project, as well as the pressure it puts on school places.
More from LabourList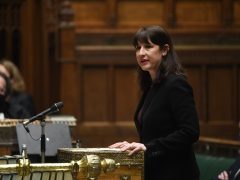 News
Labour has urged the government to close a "major tax loophole" in the windfall tax ahead of a…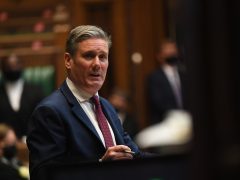 News
The Labour Party is preparing to make several significant policy interventions on the economy to combat the rapidly…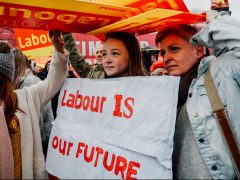 Comment
This summer marks the rebirth of a national Labour students organisation. Its predecessor, marred by factionalism and disagreement,…