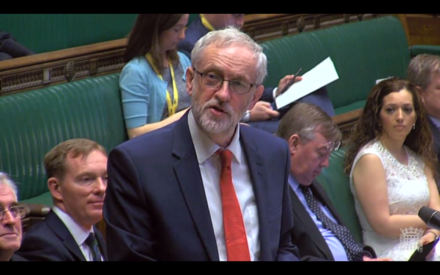 Jeremy Corbyn's revamped PMQs style continues. For a third week running, there were no "People's PMQs" crowdsourced questions. Now he chooses a topic, and asks six pointed questions, digging into the specifics, and aiming to put Cameron on the back foot. This new approach yielded what many considered his best Commons performance to date at last Wednesday's PMQs.
And the Labour leader is throwing himself into it: reacting to the situation in the Chamber, ad-libbing bits of responses, and even chucking in the odd attempt at a joke. It is much more like the PMQs of old – and has prompted some in Westminster to wonder what changed in Corbyn's office to provoke this shift in tone.
But, as with the publicly-sourced questions before, this style can be restrictive. Corbyn focussed on the forced conversion of state schools into academies, as he had done last week, and it gave Cameron a bit of an easy ride. In the last seven days there have been no new Tories to openly oppose the proposal, meaning there were few developments with which to embarrass the PM.
Instead, it was left to Yvette Cooper to raise the issue of child refugees, which has been a big issue this week as Lord Dubs pursued a plan to allow child migrant to come to Britain. Cooper earned a rare Commons round of applause for her passionate plea – but it seems odd it was not raised by Corbyn at all.
The same goes for the junior doctors' strike. Twice since Christmas Corbyn has failed to mention striking doctors at PMQs within a day of the industrial action taking place. Today sees the second day of unprecedented NHS strike action, and it earned only a passing reference in the sixth question to the Tory leader. The 11,000 jobs at risk because of the BHS collapse also went unmentioned.
Of course, skipping from topic to topic depending on whatever is in the news would not be a way of being an effective Opposition leader – you want to be setting the debate. But sticking to exactly the same issue as the previous week does raise questions, especially when there is such a notable drop in the impact.
Cameron seemed barely troubled by Corbyn's inquisition. His relaxed attitude did, though, lapse into his greatest flaw at the despatch box: becoming patronising.
Responding to jeers from the Labour benches, Cameron told MPs they needed to "listen" and warned them to "simmer down", foolishly invoking memories of him telling Angela Eagle to "calm down, dear" five years ago. The worst, though, he saved for the end. No matter what the result of the EU referendum on June 23, Cameron's leadership is under threat. It is possibly tempting fate then, to look across the Chamber and tell Corbyn: "I'm on my fifth Labour leader and if he carries on like this I'll soon be on my sixth."
If, as seems likely, the Labour leader is still in place when Cameron's successor is chosen, we may see that jibe replayed.
More from LabourList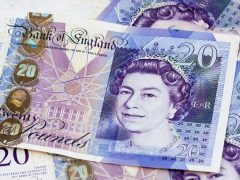 Comment
As the cost-of-living crisis bites, Labour needs long-term structural answers to growing inequality. Basic income provides such an…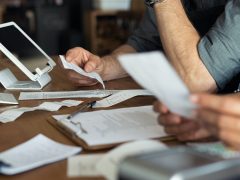 News
Half of 'Red Wall' voters would be more likely to vote Labour in a future general election if…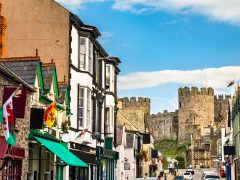 Comment
The headlines are straightforward: Labour gained 68 seats, the Independents gained six seats, the Lib Dems gained ten…