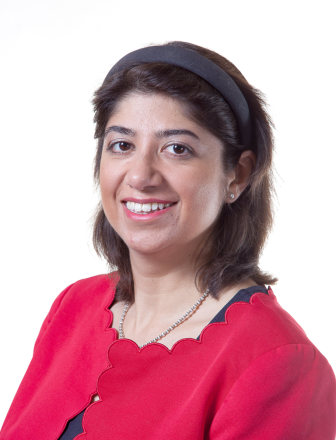 Wherever you look in George Osborne's record of six years as Chancellor you find false economies – cuts and half-measures that heap costs on future generations.
There are some obvious examples – the slashing of the housing investment budget that led to a soaring bill for housing benefit, the cuts in social care that have helped create the crisis in the NHS and cuts in flood prevention schemes that led to big bills for mopping up after the rains came.
The best current example of a false economy is the Chancellor's decision to exclude the under 25s from his so-called "national living wage".
The pay increase for 1.5 million workers who are entitled to £7.20 an hour is, of course, welcome. There is no doubt about that – Labour and the trade unions have long been campaigning for an increase to the minimum wage.
But political tricks and gimmicks are part of the Osborne DNA.  He has re-branded the national minimum wage as a living wage, but it is nothing of the sort.
The Living Wage Foundation have been working hard to get employers to commit to the real living wage which is currently £8.25 an hour and £9.40 in London. The key to the proper living wage is that it is set independently — rather than by the Treasury – and it is tied to people's actual living costs. Osborne's word games do not help the Living Wage Foundation to sign up employers, meaning thousands of workers still won't get the pay packet that actually allows them to make ends meet.
And, by the way, Osborne is set to miss another target. He originally predicted that his national living wage would eventually rise to £9.35. Now the Office for Budget Responsibility has said that future increase in the national living wage will be pegged back to £9. That's precisely because average earnings are expected to rise more slowly than originally forecast. And guess what: slower wage growth inevitably will depress the Treasury's tax receipts. A classic false economy.
This is why the exclusion of 21-24-year-olds is not only socially unjust but economically misguided. One of the reasons why the Chancellor has struggled to cut his budget deficit is the persistence of low paid work.
Our young people want a future based on in independence and well paid, high skilled jobs. But recent figures from Office for National Statistics show that one of the effects of low pay among under-25s is that they are being sucked into debt. According to the latest figures, 16-to-24-year-olds had the highest level of debt compared with their income. That is double the debt level for the population as a whole. No less than half reported debts of 40 per cent or more of their annual income.
How do we give young people the future they want for themselves?
What we understand – and George Osborne doesn't – is that this can only happen by investing for the future. Only through investment will we see productivity rise, wages rise, tax receipts rise and the economy growing.
That is how we will fulfil Labour's vision of a Britain that is productive and prosperous. We will create a strategic partnership between government and business based on cutting edge technological innovations and investment in world-class infrastructure and skills.
That high skill, high pay economy is the sure foundation for prosperity is shared across the generations, regions and social groups making Britain a stronger and more united country.
Seema Malhotra is shadow Chief Secretary to the Treasury
Value our free and unique service?
LabourList has more readers than ever before - but we need your support. Our dedicated coverage of Labour's policies and personalities, internal debates, selections and elections relies on donations from our readers.
If you can support LabourList's unique and free service then please click here.