Labour has confirmed the number of party members suspended in the row over anti-Semitism stands at 18.
Since Jeremy Corbyn was elected in September, 18 party members have been suspended over allegations of anti-Jewish prejudice, despite The Telegraph yesterday reporting that the number was around 50. Earlier this week LabourList reported comments from sources that the true number was under 20. The new figure given today is thought to include the two councillors suspended this morning.
A Labour spokesperson confirmed the figure for the first time, after a week that has seen seven party members, including MP Naz Shah and NEC representative Ken Livingstone, publicly suspended pending investigations into their comments.
A spokesman for Corbyn said today: "Eighteen people have been suspended in relation to anti-Semitic allegations or incidents [since September] and every single one of those has taken place within 48 hours. Half of those relate to incidents or online posts from before Jeremy Corbyn was leader.
"He's taken more action, more quickly than any other Labour leader or any leader of a political party."
Corbyn remains adamant that there is not a "huge problem" with anti-Semitism in the party but has launched an "action plan". In an intervention today, Chief Rabbi Ephraim Mirvis has described the problem as "severe".
Writing in the Telegraph, Mirvis says that the defence that those accused of anti-Semitism are merely criticising Zionism as a political ideology is "a wilful distortion of a noble and integral part of Judaism."
"Zionism is a belief in the right to Jewish self-determination in a land that has been at the centre of the Jewish world for more than 3,000 years," Rabbi Mirvis saiys. "One can no more separate it from Judaism than separate the City of London from Great Britain."
He also asked for caution over the potential success of Labour's anti-Semitism inquiry and said there "has been nothing more disheartening" than the suggestion concerns about anti-Semitism have been created for political gain.
He wrote: "Comments from senior and long-standing members of the Labour Party, both Jewish and not, show just how severe the problem has now become. Everyone agrees that there must be no place for anti-Semitism in our politics and I welcome the inquiry recently announced by the Party's leadership. And yet, I would sound an urgent note of caution.
"In recent days, we have heard anti-Semitism in the Labour Party described variously as "a smear" and as "mood music" being manipulated by political opponents of Jeremy Corbyn. There has been nothing more disheartening in this story than the suggestion that this is more about politics than about substance."
More from LabourList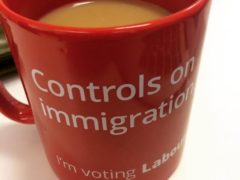 Comment
All the noise coming from Labour around immigration over the last few weeks has revealed an essential truth…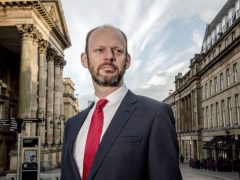 Comment
Jamie Driscoll has said he has received "literally thousands of messages of support" following the decision to exclude…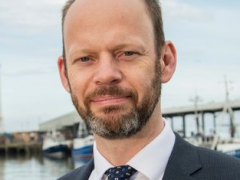 Daily email
Parliament returns from Whitsun recess today and the House of Lords will be discussing the government's illegal migration…