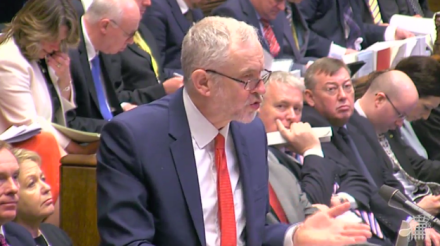 Questions about the posted workers' directive? Then Jeremy Corbyn has answers for you – and for a prime minister who looked confused when the Labour leader raised the issue in the Commons today.
It was a curveball question from a politician who shuns traditional ideas of what makes for success at PMQs.
If you had not heard of the directive then you are not the only one. MPs went quiet and journalists sounded puzzled when Corbyn asked about the impact of the EU directive, which has been blamed for the mass importation of Italian workers to a Lincolnshire oil refinery in 2009 at a time of high local unemployment.
It is a huge concern for thousands of British workers who have seen their wages undercut by the temporary use of cheap foreign labour in manufacturing towns here.
It is rightly a cause for the labour movement to fight on – but is it the best way to land a blow on Cameron just days after Labour reclaimed the London mayoralty following eight years of Tory rule?
MPs and pundits had been expecting Corbyn to push Cameron on the racially-driven campaign run by Zac Goldsmith in his doomed bid to be Mayor of London. The battle for the capital created bad blood and many activists are still furious at the Tory candidate's unapologetic use of dog-whistle tactics.
Instead it was left to Karen Buck to lead the cheers for Sadiq Khan, who won London with the largest personal mandate of any politician in British history.
It seemed strange that Corbyn – accused by some in the PLP of being as an election-loser for Labour – didn't seize this opportunity to score some blows against Cameron, and the opponents on his own benches. In fact, the lack of a London question sadly fuelled rumours of gulf between Corbyn and Khan, now our party's two most senior politicians.
Corbyn was correct, however, on the eve of Cameron's anti-corruption summit, to press the PM on the regulation of tax havens. After all, it wasn't that long ago that Cameron was being battered daily over the benefit he received from his father's offshore fund.
And Corbyn did land a blow when he asked Cameron about country-by-country tax reporting – which Tory MEPs have voted against in Brussels.
So will Cameron instruct Tory MEPs to vote in favour of toughening up the law?
It seems not. Cameron had an answer – he is never lost for words – but like many of his responses, it was simply to wriggle out of the tight spot in which he fleetingly seemed to be captured.
But the tax havens question played to Corbyn's strengths, as a conviction politician fighting global elites. And it generated an answer that played to Cameron's weaknesses, making him look like an evasive defender of wealthy corporations.
Can we have a bit more of this please? Attacks on the Government on well-known issues of inequality and which highlight the injustices of Tory Britain should be the base for Corbyn's PMQs prep.
Of course, the posted workers' directive is important, but when a question leaves even a seasoned economist and interviewer like Andrew Neil scratching his head then Corbyn needs a different tactic. When raising a technical topic Labour might be better served by paving the way with some low key announcements, giving voters a few weeks to digest the details, before Corbyn goes in for the kill at PMQs.
As it was Corbyn finished by returning to the fate of child refugees after Labour pressure, led by the heroic Lord Dubs, helped force the Tories into a u-turn. He demanded "no delay whatsoever" in arranging for children to come to Britain from mainland Europe.
Corbyn rightly raised an area of social injustice, which could unite his staunchest backers with centrist backbenchers, but too often the impact is diluted as a question goes on for too long.
Cameron, who has endured another week of problems, might look back with some relief at the session. Of course, he was embarrassed after being caught on camera calling Afghanistan and Nigeria "fantastically corrupt" but he was never really put under pressure over the gaffe. He even made another "unforced error", as he described it, in his initial failure to properly welcome new Sheffield Brightside MP Gill Furniss to the Commons after her election on Super Thursday.
But this was not a vintage session. Cameron's answers were even more hollow than normal, as he failed to deal with an SNP question about the investigation by eight police forces into a number of Tory MPs' election expenses, while Corbyn never quite delivered the day of reckoning over Goldsmith's shameful campaign in London. Meanwhile, you can expect to hear a lot more about the posted workers' directive.
More from LabourList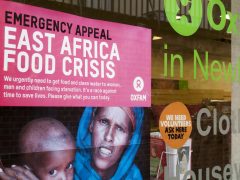 Comment
Someone in East Africa dies of hunger every 48 seconds. This is the result of the imperfect storm…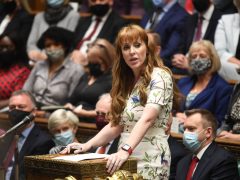 News
Angela Rayner has accused Boris Johnson of "watering down the rules to save his own skin" after the…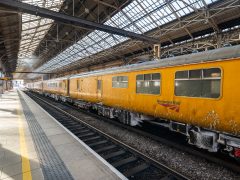 Comment
Network Rail, the company that owns and maintains Britain's railway infrastructure, has recently announced plans to cut over…