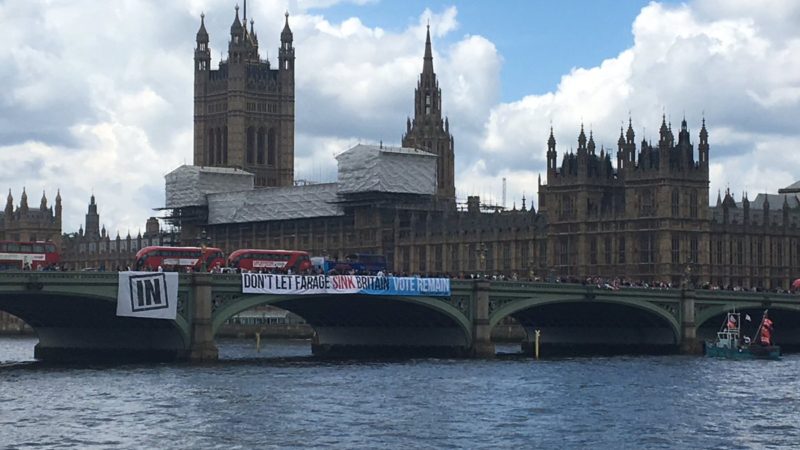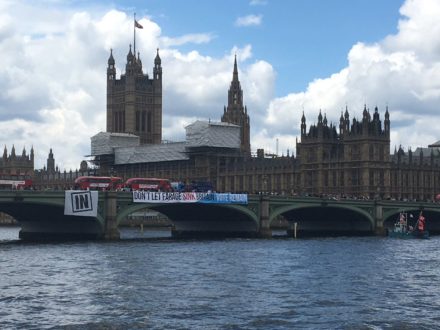 Momentum actvists and Bob Geldof have clashed with the "Farage Flotilla" as part of a bizarre day of EU campaigning on the river running past Parliament.
Supporters of the In campaign squared up to the "Brexit flotilla" stunt which began when Leave campaigners launched boats on the Thames to protest against the EU's fishing regulations.
Bob Geldolf and fellow In campaigners met Leave flotilla with rival pro-Europe boats. The group attempted to drown out Nigel Farage's messages with their own sound system. The group have branded the UKIP leader "no fisherman's friend", criticising him for only attending one out of 42 meetings of the European Parliament's Fishing Committee during his time as an MEP.
The In supporters say the UK makes more money from fishing than any other EU country and cooperating with Europe on fishing policy helps sustain UK business and the environment.
Activists from Corybnite faction Momentum also joined the response to the Brexit boats. The group dropped a "Don't let Farage sink Britain" banner over Westminster Bridge to warn that a withdrawal from the EU negotiated by Michael Gove, Boris Johnson and Farage would represent the biggest shift to the right in Britain.
Momentum youth activists said leaving the EU could "sink their future" and urged the public to vote Remain next week.
The pro-Corbyn group have echoed concerns a "Tory Brexit" would hit jobs, living standards and public services and were campaigning with Another Europe Is Possible, a left-wing pro-Europe group.
Shadow cabinet member Kerry McCarthy added her voice to the condemnation of the Outers' argument. She said Brexit would risk "a return to the bad old days" by endangering fish species and threatening the UK's successful fishing sector 
"Our EU membership provides access to Europe's fishing waters worth £100m to the UK and British fishing boats are able to land and sell their catch in any EU country.
"If we left the EU we would still want to trade with EU countries, negotiate access and quotas outside our own territory and share fishing rights for UK waters.
"To protect fish stocks and the livelihoods that depend upon them, we need a European-wide collective approach. We cannot risk a return to the bad old days where fish stocks were declining so fast that there were species on the verge of extinction."
She went on to say inequalities in British fishing came from the Tories "continued failure" to distribute the UK's quota fairly.
"Ministers already control the British quota, yet almost two thirds is now owned by just three companies. This Tory Government's continued failure to bring forward a fairer distribution of the quota means the UK's smaller, more sustainable fishermen are struggling to make a decent living – this is a Tory Government decision, and nothing to do with the EU.
More from LabourList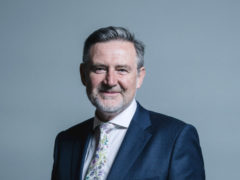 Comment
We saw the government this week announce a new target to cut CO2 emissions by 78% by 2035.…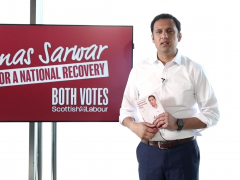 News
Anas Sarwar has declared, while unveiling the Scottish Labour Party's 'national recovery plan' manifesto today, that the Holyrood…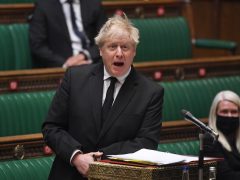 Daily email
The PM has a "perennial problem", according to government sources. He just cannot stop handing out his phone…