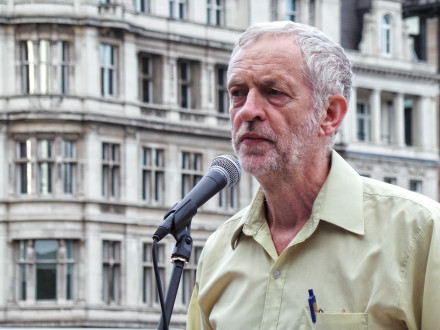 Jeremy Corbyn has mounted a staunch defence of his leadership and anti-austerity agenda at a rally tonight in which John McDonnell compared Labour MPs to a "lynch mob".
Corbyn attempt to fight back after a heavy defeat in a confidence vote among the Parliamentary Labour Party (PLP) with an impassioned speech at an outdoor Momentum gathering on the steps of a London university.
Around 100 people were thought to have attended the rally at the School of Oriental and African Studies just hours after Tom Watson, the deputy leader, confirmed he was trying to "negotiate" with Corbyn over the latter's departure. Watson also ruled himself out of the running as a replacement.
Tonight Corbyn, who has suffered more than 50 shadow minister resignations, told supporters he was elected to the most senior Labour role to fight austerity.
"I was very determined that from the moment we were elected – I saw 'we' because it is not about an individual, it is about all of us – would change the economic direction, we would challenge the politics and economics of austerity and say it for what it is: austerity is a political choice [and] not an economic necessity.
"I also wanted to change the way we did our politics – far more participatory, far morning bringing in people who have got ideas who may or may not go to fine ideas like SOAS or anywhere else but also would have good ideas even if they have never been to any university. Bringing people in. Letting people's ideas flow."
Corbyn struck a defiant note but it was the comments of McDonnell that could prove most controversial.
The shadow Chancellor, who has ruled out standing in the expected leadership race, described Monday's angry meeting of the PLP in lurid language, saying: "It was like a lynch mob without the rope."
McDonnell also urged Corbynistas to "nail the lies" and defended the party leader's electoral since September.
"They said we couldn't win parliamentary seats but in every parliamentary by-election we have increased the Labour majority under Jeremy.
"After the [EU referendum] result we were disappointed but they were looking for a scapegoat. If he [Jeremy] had walked on water they would not be happy… This is a very British coup."
More from LabourList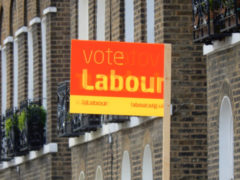 News
The frontrunner in the race to be the next BAME rep on Labour's ruling body has become the…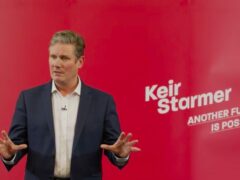 News
Labour leadership frontrunner candidate Keir Starmer has pledged to offer his two rivals in the contest, Rebecca Long-Bailey…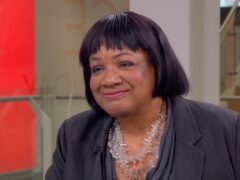 Video
Ridge on Sunday Labour leadership candidate Lisa Nandy talked about "Britney and buses", the future of the BBC and…