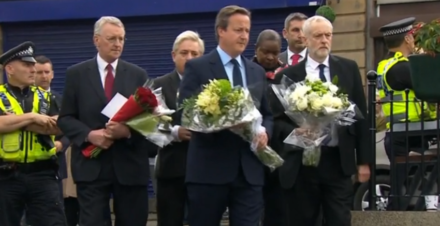 MPs are all in it for themselves, goes the claim. Politicians don't understand the lives of ordinary people, it is often said.
The appalling events of Thursday remind us these words are falsehoods. In fact, they prompt us to ask why so many people were taken in by that myth in the first place.
Jo Cox's death was brutal and tragic. It may have come at the hands of someone with extreme political views and police are investigating the suspect's apparent links to the hard right. It may have come from the disrupted thought process of someone with a history of mental illness. Whatever the truth, which is slowly emerging, the murder of this Labour MP shocked us all.
Any murder is appalling but the crime committed on Thursday lunchtime, on a quiet street in the village of Birstall in West Yorkshire, undermines politics. British democracy works on the basis that the public chooses 650 MPs to go from their constituency to Westminster each week to speak up for us all. When one MP is murdered it feels like an attack upon society.
We rely on our MPs to represent us. And MPs do want to represent the public, do not believe otherwise. Of course, when they get to the House of Commons, politicians argue about voters' views, how we should be represented and what is best for us. But no MP sets out with the intention of putting their views above those of the constituents who provided them with a mandate.
Each politician could, of course, earn more money for less work by quitting for another industry. Indeed, a few have. But the vast majority stay and fight for their seats time and again, risking exhaustion, defeat or humiliation because they feel passionately about their party, their country, their constituents and their causes.
What they don't expect to risk, however, is their lives. That is why we all feel so shocked after reading of how a new MP – one of the best new MPs – was shot and stabbed in the street in what she might have thought was a safe place. Thankfully, we live in a society where gun ownership is rare and in which public figures can expect they will not come to physical harm. But this makes Jo Cox's murder all the more horrifying because one person smashed the prism through which we view politics: men and women from various sides arguing energetically, or even angrily, in the knowledge that after a debate they can depart without coming under threat because of their attitude or identity.
Yes, MPs have been attacked and even murdered before, on a handful of occasions. The last to be killed was Ian Gow, a Conservative, who perished after the IRA planted a bomb under his car in East Sussex in 1990. There is more recent, unpleasant history, from 2010 when Labour MP Stephen Timms was stabbed at a constituency surgery in East Ham in London. Thankfully, he survived, returned to work and has contributed a huge amount to the party since then.
Aside from these relatively rare episodes, there is another story to be told of the harassment and abuse meted out to politicians of all parties, week in, week out. My colleague Conor Pope, the son of an MP, has described the impact of some of this behaviour on the man or woman in the public eye, as well as on their family.
The reality is that MPs make sacrifices almost every day. Most work long hours and, for them, the interruptions to a weekend are routine rather than remarkable. Of course, they are well paid, but they do not seek elected office for financial reward. And no amount of money will make-up for threats, intimidation or violence.
There is a long leap to be made from the angry nature of modern politics to the wicked crime committed on the streets of Yorkshire on Thursday. We remain unclear as to exactly what happened, or why. But it is all too apparent that political debate has gained a vitriol that was not present in decades past. Social media plays a part but so too does the way we choose our words offline.
To put it simply, MPs receive too much personal abuse. A threat of violence can never be justified. We await the full facts of this week's events but, in the meantime, there is a growing appetite for political debate to be carried out with greater civility.
The life and death of Jo Cox reminds us MPs are not in it for themselves. This attack on an MP, a mother, a human being, was was an act of pure evil. It was an assault upon our democracy and, to the extent that it was an attack on an elected representative, it was an assault upon our way of life.
More from LabourList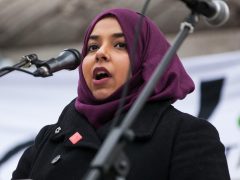 News
Poplar and Limehouse Constituency Labour Party (CLP) has voted for a full selection process amid allegations of a…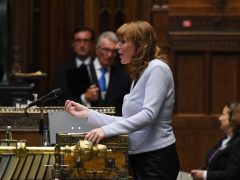 News
Angela Rayner has said Boris Johnson was either "negligent or complicit" over the sexual misconduct allegations made against…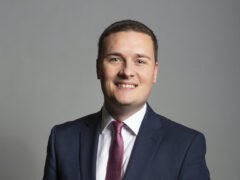 Comment
This weekend, I marched through the streets of Tredegar to celebrate the memory of Nye Bevan. It was…