This is a feature on leadership contender Angela Eagle, Profile of a pragmatist who may become leader, first published on LabourList last month.
Angela Eagle, who is expected to launch a leadership challenge to Jeremy Corbyn today, has risen quietly from the junior ministerial ranks of the Labour Government to the top of the shadow Cabinet.
Eagle, MP for Wallasey, is a considered to be a unifying figure for most Labour moderates – although not necessarily all, as shown by the rise of Owen Smith – and, throughout her time in parliament, has gradually acquired some star quality.
Elected in 1992, five years before her sister Maria, Angela has carved out an impressive parliamentary persona.
She has taken on notable frontbench roles, such as shadow leader as the House of Commons under Ed Miliband but, perhaps more importantly, Eagle also occupied the position of chair of Labour's National Policy Forum. This made her one of the most well-networked people in the party and she became well-liked for her assured performance in the position.
However, it is over the last year that she has risen among the PLP. Her performance filling in for Jeremy Corbyn at PMQs encapsulated much of what Labour wanted to see from the weekly fisticuffs – she was smart, precise and even funny going up against George Osborne.
Her work as shadow Business Secretary under Corbyn has given her added exposure and a chance to attack the failures of the Tory government. Alongside Stephen Kinnock she pressurised the Tories over their failure to protect British steel, speaking for the communities devastated by the threats to the industry.
Her work over the past year has been noted by members – Eagle consistently ranks highly on LabourList's shadow cabinet rankings, topping the table in the most recent poll.
She also personifies Labour values in other ways – as a gay woman she represents diversity within the Party. From working class roots, she was the first in her family to go to university, studying PPE at Oxford. Angela talks about her family background – when her mum had to drop out of grammar school because her family couldn't afford books and uniform – inspiring her to take up Labour politics. "I think it's family culture," she said. "We were told a story of unfairness. That shapes you. If you're told, then it's possible to do something about it."
Her twin sister Maria would likely be thrilled at Angela's leadership run. Maria said, while Ed still had the top job, "I think the next leader of our party may be a woman. About time, I reckon."
Others like her because of her business background. She worked at the Confederation of British Industry before entering politics – her business acumen is seen as strong currency among floating voters put off by Corbyn's far-left credentials. 
However, her leadership bid may be on shakier ground with some of her policy positions. She is strongly pro-Trident, and not afraid to say so. She voted in favour of the Iraq war and airstrikes in Syria – and it was Corbyn's positions on the Middle East which propelled him to success in the leadership contest. In fact, her own constituency party have come out against the movements by MPs to try and oust Corbyn as leader, writing that they are "overwhelmingly behind Jeremy continuing as Labour leader" and urging her to say she had confidence in Jeremy Corbyn.
While she clearly doesn't want Corbyn to stay, her tearful interview on Radio 4 where she talks about the "agonising decision" to resign may work in her favour. Only very few consider this to have been a calculated performance rather than honest upset at the events of the past few days.
Angela Eagle represents some of the best parts of Labour – it remains to be seen how she draws on her background in a leadership challenge.
More from LabourList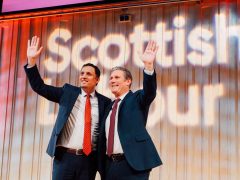 Daily email
Rutherglen: Will Labour win – and would it really signal Scottish revival? Starmer is hitting the campaign trail…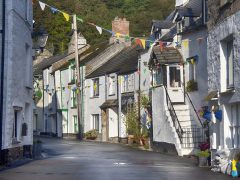 Comment
Labour has promised a 'Take Back Control Bill' in the first King's Speech. Aimed at England, it must…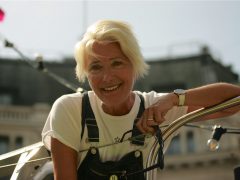 News
Almost 100 climate activists, experts and campaigners from around the world have written to Labour leader Keir Starmer,…